Amazon Like eCommerce App Development Company
Looking for the best eCommerce app development company? Want to create an app like Amazon? We design and develop a native eCommerce app like Amazon from scratch on the Android and iOS platforms. Want to get your free quote?
We Develop Shopping Apps for


Shopping Mall

The owner of any shopping mall, who wants to develop a complete eCommerce mobile app solution.

Electronic Products Supplier

The owner of multiple stores that sell electronic products like home appliances, mobiles, computers, laptops and other items.

Grocery Store

Develop your own shopping app for online grocery delivery marketplace to deliver a range of grocery items at customers' doorstep.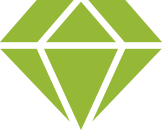 Jewellery Store

A jewellery businessman, who wants to sell a complete range of jewellery through mobile eCommerce app solution.

Furniture Supplier

Running a furniture store at multiple locations? Build your own eCommerce mobile app and manage all your stores with a single app.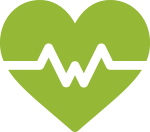 Healthcare Products Center

A businessman, who wants to manage multiple healthcare stores with a single mobile app solution.

Sports Equipment Supplier

A retailer of sports and gym equipments, who wants to sell its range of products online by city, state or country-wise.

Other than These

Share your eCommerce business problems with us, and we will figure out how eCommerce mobile app can resolve it.
Develop Custom eCommerce Mobile App

We, at Space-O Technologies, develop custom eCommerce mobile apps like Amazon, Alibaba, and eBay. Our dedicated eCommerce app developers are capable of developing Amazon like apps that meet the instantaneous needs of your users. Using different strategies and following an agile ecommerce application development process, we develop a complete shopping app solution that helps you to retain your customers and build a positive brand awareness.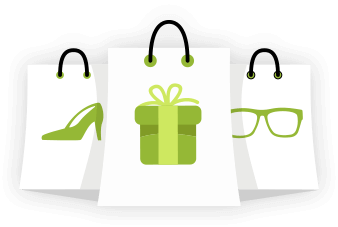 Different Features
of eCommerce Mobile Apps Developed by Us

We have developed over 20 eCommerce mobile applications for eCommerce enterprises, startups, and retailers. To be frank, we have expertise of building an eCommerce app solution with the following features.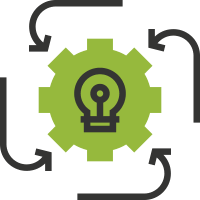 Easy Product Navigation
No matter how many products you are selling on your online store, product navigation feature makes it easy for your customers to navigate all those products and find one to purchase.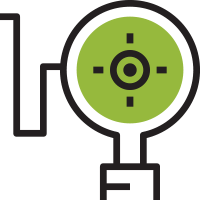 Real-time Order Tracking
Customers are able to track orders or products with real-time information.Even, your customers will get live updates about the order when ETA or status changes.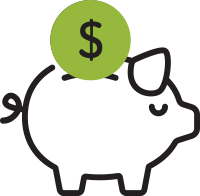 Payment Gateway Integration
Allow your customers to pay for shopping with just a few clicks. Customers have to link the credit/debit cards, bank account detail into the payment gateway, and it will allow them to make payment for the order.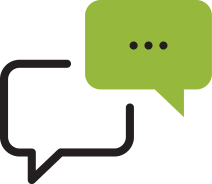 Live Chat Support
This feature allows customers to directly communicate with the support team to discuss any query or confusion related to the product, order or payment.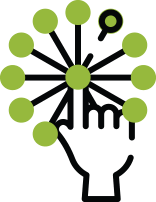 Augmented Reality (AR) View
Enable your customers to view products in the home before purchasing them through the AR view feature. Customers can visualize how any product will look on the particular spot of the home.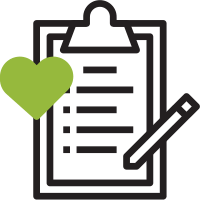 Wish-list
Allow your customers to create wish-list to add all those products that they wanted to purchase in the near future. Even enable them to add, remove and manage wish-list as per the convenience.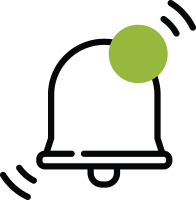 Push Notifications
Grab your customers' attention by notifying about the latest offers, discount deals, and new product range. Stay connected with them through reminders and notifications.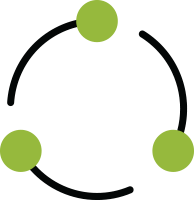 Social Media Integration
Customers directly share their favorite products, wish-list items, and ordered products with their friends and family members using social media platforms like WhatsApp, Facebook, Instagram, and more.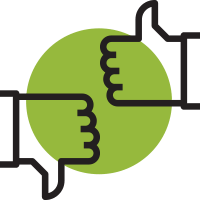 Rating & Reviews
Through rating and reviews, customers can share reviews and give feedback about the service and products. Know your customers' view and improve your services where required.
eCommerce Solutions Developed by Us

Sahanbooks is an eCommerce website, a kind of Amazon clone. This eCommerce website offers online book delivery and pick-up service to the residents of Hargeisa, Somaliland. It offers varieties of books from different genres, such as fiction, nonfiction, classics, and educational.
We have made it easy for you to search your favorite books by authors and book names, or ISBN – International Standard Book Number. Like Amazon, we have also integrated a filter option to make searching more convenient for you.
Online Book Delivery Service: Get a wide range of books from different categories using online delivery services or pick up services
Online Payment: Make online payments directly from their ZAAD accounts and order favorite books
Return Request: File a return request if received a damaged parcel or the wrong books
Pearson Dental Supply
Pearson Dental Supply is an eCommerce app for the customers of Pearson Dental Supplies Inc. The customers can buy any of the 1,30,000 products on the app.
The app is extremely easy to use and is like the app version of their website for buying any product. We stored the data in a centralized system. The customers can choose the same products and deals on the website as well as on the application. Here are some of the top features of the Pearson Dental Supply app:
Login Options: Customers can choose from 3 different ways to login viz. Email and password, TouchID, and FaceID login
LBarcode Reader: The customers can use their smartphone camera to scan a barcode and get information about the product
Quick Order: If a user buys a product frequently, he can quickly place an order by just entering product code and quantity
Ingubo App
Ingubo is an eCommerce mobile app that brings user's designs to life. It is a fast and convenient app that allows its users to set the trend by creating their own personalized garment.
Using this eCommerce app, users instantly turn the image of their choice into an individual piece of fashion. Users just have to choose the style of t-shirt, select the right size and upload one or multiple images or use the inbuilt gallery to develop their own design. Some of the top features of Ingubo application:
One Click to Add in Cart: Users of the app scroll different designs and purchase any t-shirt or vest of their choice. Moreover, users can access the cart easily and proceed to the checkout process.
Real-time tracking: Users can track their product with a real-time tracking feature.
Social Media Integration: Share your purchased t-shirts and vest with your friends directly from the app.
Social Flowers
Social Flowers is an eCommerce mobile app that allows users to send fresh and beautiful flowers to anyone with just an email address or a mobile phone number.
We have designed and developed this eCommerce flower application in a way that makes it easy for users to send flowers to their friends, relatives, dear ones and to anyone else. Users of the app just have to select and pay for the flowers with a few simple taps. Here are some of the top features of Social Flowers:
Multiple Payment Options: The app accepts both debit/credit cards and Apple Pay for payments.
Live Chat Support: Users can get in touch with the support team through live chat support.
Real-time Order Tracking: Users track the orders with real-time information through GPS. Even, check the previous orders along with complete information.
Want to Increase Revenue of your eCommerce Business?
Our eCommerce App Development Process

01
Analysis of Requirements
Get to know you
Comprehending your requirements
Proposing a solution
02
App Development Consultation
Identify your competitors
Establish goals & objectives
Get your feedback
03
Wireframing & Designing
Blueprint structure
Wireframing each screen
Designing the app
04
Development
Coding the app
Layout main sections
Get your feedback
05
Testing
Application testing
100% bug-free
Get final approval from you
06
Deployment
Deploy the app to your server
Deploy to App Stores
App available for users