About Glovo App
Glovo is an on-demand delivery app that has received the total funding amount of $1.2B by more than 33 investors. Transforming the way consumers access local goods, the Glovo app has made it easy for residents to order anything from food items to pharmacy and groceries to alcohol.
Developing Glovo app was not an easy task for our mobile app developers, but our team worked hard to make this project successful. After spending over 5 to 6 months, our team developed Glovo app with the required features and functionalities.
Today, this doorstep delivery app has secured its place in the most downloaded Spanish Lifestyle Apps in 2018 and 2019. Moreover, this delivery service app proffers a range of exclusive features like discover local stores, order anything, track and follow the delivery in real-time, payment gateway integration, real-time updates, and notifications, and create favorites.
Core Features of Glovo

(On-Demand Delivery App)
1
Discover Restaurants and Local Stores
Allow users to discover nearby restaurants and local stores like pharmacies, groceries, wine, flowers, and anything using the application. Users scroll thousands of restaurants and local stores as per their need.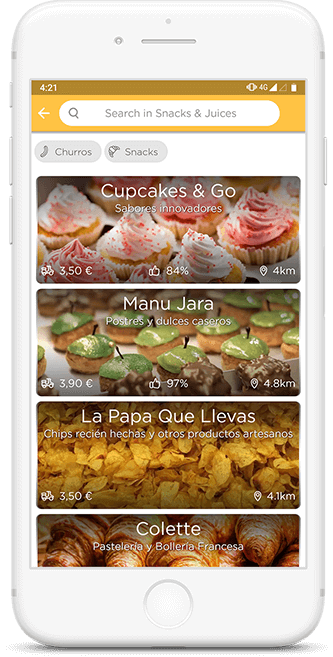 2
Order Anything You Want
After discovering thousands of restaurants and nearby local stores, users can order anything they want with just a few clicks on the screen. The nearest driver will go to the closest store, which has the item available, buy it, and deliver it to the customer.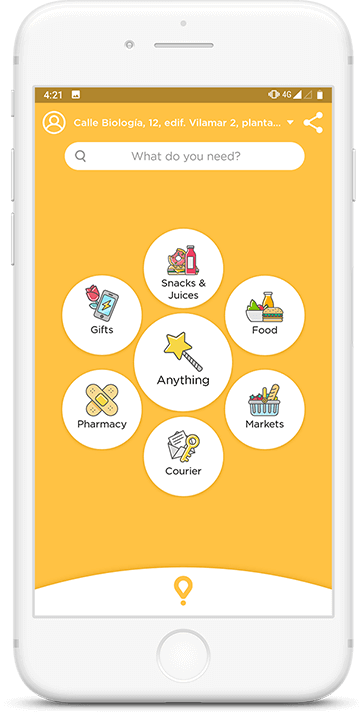 3
Track Order and Delivery Driver
Once customers give order whether it is any food item or anything, they can constantly track the order and delivery driver. They can check the real-time location of the delivery driver and check his estimated arrival time.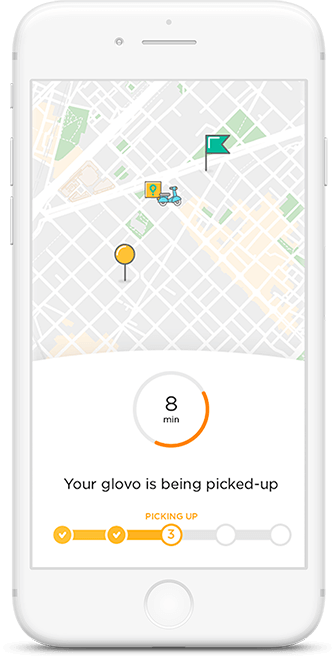 4
Real-time Updates & Notifications
Customers will get real-time updates for their orders and delivery drivers. The updates will keep customers informed about their orders and keep updating and notifying users for deals if any.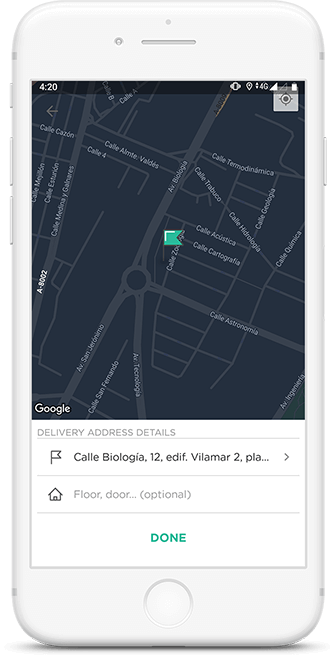 5
Rate Your Experience
Customers can rate and share their experience related to the service. Whether they liked it or did not desire service, they can give ratings and share their experience directly from the delivery driver app.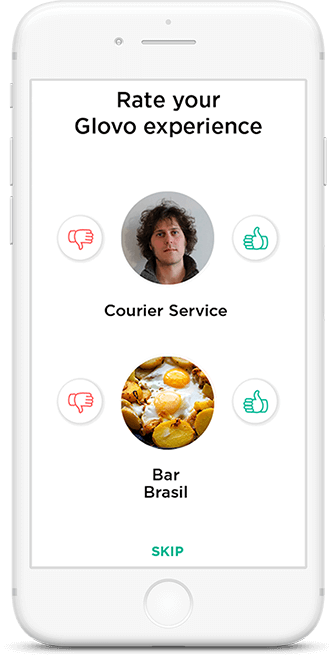 6
Create Favorite List
One of the convenient features of this real-time delivery app is – create favorite list. This on-demand parcel delivery app allows users to create their favorite list, adding their favorite item or product in the list so that they can reorder the same product with just a click.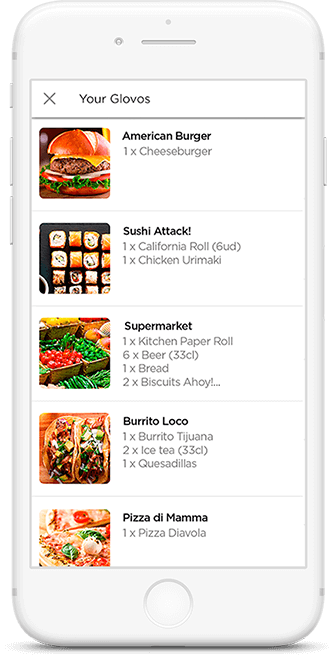 Results
Currently, Glovo is one of the most downloaded on-demand delivery apps with over 30 million installs.
Covered by many top news websites like Bloomberg, TechCrunch, Financial Times, TNW, and Business Review, Glovo app, package tracking app, has secured the total funding of $1.2B by 33 investors.
In fact, the start-up won the Google award for mobile innovation in the retail sector in the year 2015-16.
In May 2017, it was considered as one of the 40 companies that will change the world. It was the only Spanish company that appeared in the ranking made by the consulting company Interbrand.
In addition, this parcel tracking app is available in over 21 countries and 124 cities, making it easy for people to order anything and get it delivered to their doorstep within minutes using this simple courier service app.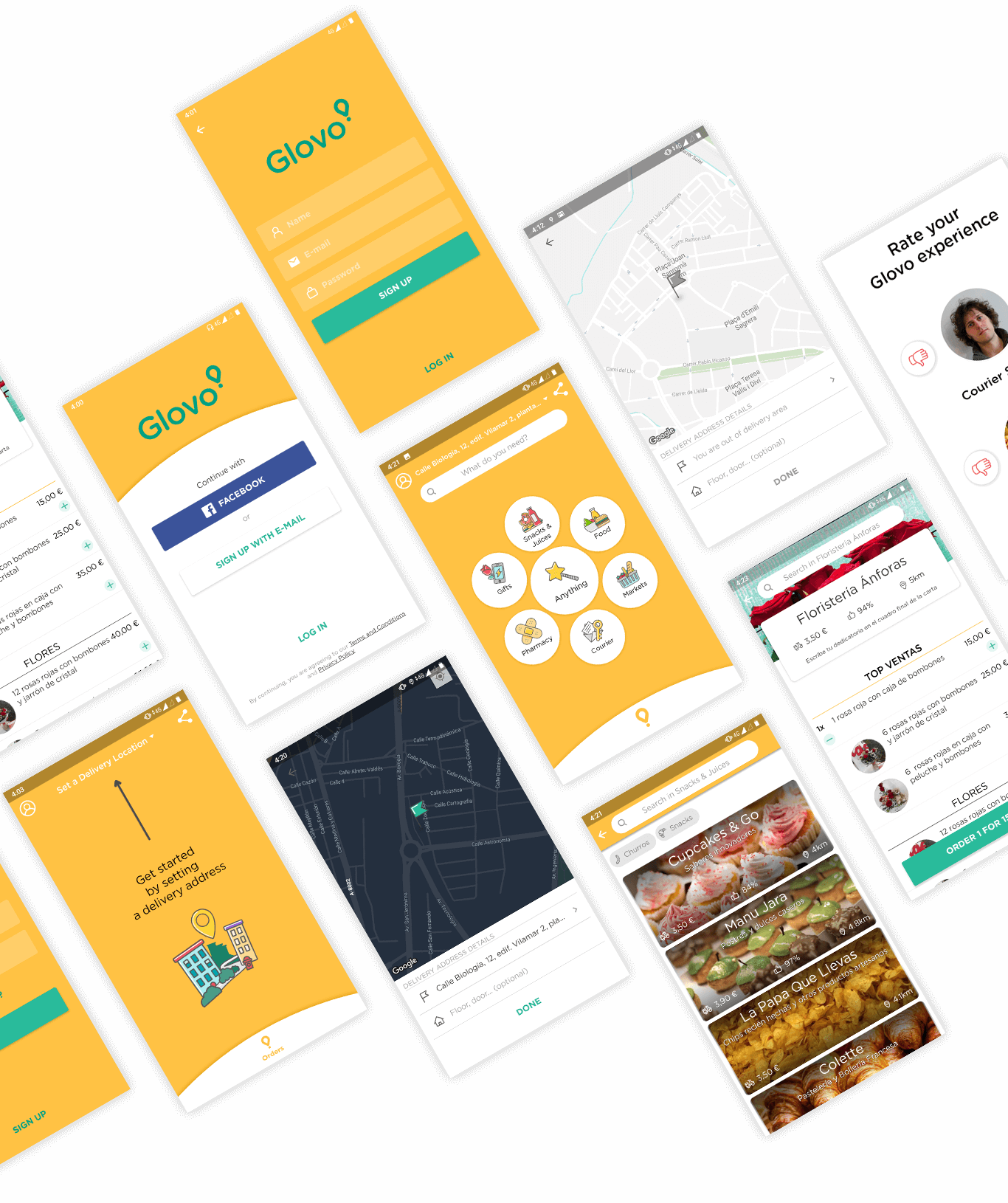 Want to connect with our on-demand app expert and discuss your requirements?
Just book your free consultation now and our expert will suggest the best possible solution for your business.
Other Apps Like Glovo
That Developed By Us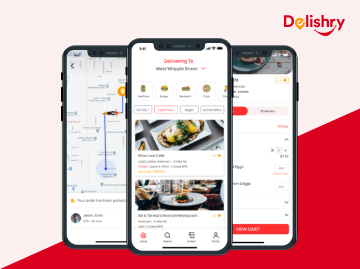 Delishry is an online food delivery app solution like UberEats and GrubHub to help you manage your restaurant business efficiently.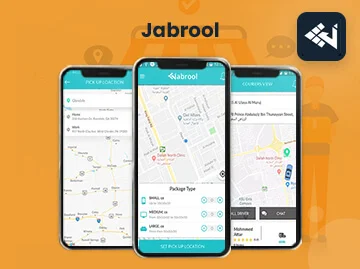 Jabrool is also app like Glovo or we can say an on-demand package delivery apps solution that allows Saudi Arabia residents to get in touch with nearby package…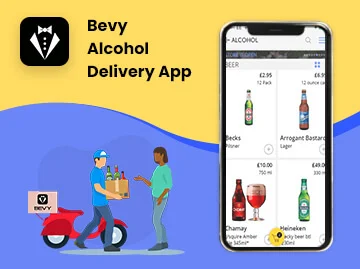 An on-demand alcohol delivery app, Bevy, supplies late-night orders at local shop prices. The app like Glovo delivers impulse goods, including…
Appreciation from Clients
Space-O helped to design the app in a very user-friendly way. They helped us to navigate solutions for the app.

I would like to thank the entire Space-O team for helping us with our photo editing app. We have been working with other developing teams before, and we were able to find Space-O. And all the other developers failed to deliver all great working apps for us. Space-O helped to design the app in a very user-friendly way. They helped us to navigate solutions for the app. And overall went above and beyond with our request.

They were highly recommended to me by my mentor and I am so glad that I chose to work with them.

This was the first app I've ever developed and they been extremely helpful every step of the way, answering questions, writing recommendations, and tips. If you're looking for a high-quality app, definitely go with Space-O technologies.

We were all quite demanding in terms of quality, but Space-O has managed to go beyond, to fulfill our expectations.

When we started 2 years ago, the main struggle was to find the right developing team, because the problem was we were all quite demanding in terms of quality. And, this showed that we were able to develop some successful apps. But, this would not have been possible without Space-O.

Riccardo Petrachi
United Kingdom
We searched online for app developers that had an extensive experience in mobile app development as well as a strong presence in the market. We chose Space-O specifically because of the up-close experience we had with another app they had developed and we wanted to achieve the same high level of standards, quality, and satisfaction. We were looking for brilliant experts and we found them.
Douglas Laver
Australia
The Space-O team were great to work with. Every part of the process went as per the agreed schedule, and the finished prototype met, and in most cases, exceeded my expectations. While Space-O wasn't the most price competitive of the quotes I received, the quality of their work, professionalism, and product, was well worth the additional cost. Highly recommend, and will continue to use their services for future projects.
Ashton Asherian
USA
Space-O Technologies showed genuine interest in the project. The efficient team delivered quality results at a cost-effective price. We wanted to develop a minimum viable product that would be ready for scalability. It was a great experience working with them. We are so happy that we had the chance to meet Space-O. We love their work. Their project management and structure were amazing. The team loved what they were doing. There was passion behind every single piece of work.