Customize Mobile Application for Authorities, Parents & Students
With the experience of developing over 50 mobile apps for education sector, we design, develop, test, and launch customized mobile applications for schools and colleges. Our developed educational mobile apps keep parents informed about their child's performance and help students to stay connected with teachers.
We develop a complete mobile app solution for all the schools, colleges, and universities that help both parents and students to connect with teachers, get instant access to events, news, assessment notification, sports updates, newsletter, school travel information and more.
Talk to Our Expert

Mr. Bhaval Patel
Looking to turn your education app idea into the successful app? Get in touch with our expert, who suggests an optimal solution!
Key Features of Education Apps
We have developed more than 50 mobile apps for schools and colleges, allowing school administrators, teachers, parents and students communicate via real-time messaging and stay updated about the latest events. Here are some of the top features of learning applications and education apps that we have already developed.
Payment Gateway Integration

It plays an important role when it comes to paying school/college fees. Using payment feature, parents can directly pay school/college fees of the child and amount will be directly credited to the school's bank account.

Worksheet & Report Card

School teachers can create worksheet as per the school's curriculum and share it with parents and students. Moreover, parents can also check the report card of their child and communicate about it with their class teachers.

Track Progress

Parents can track the progress of their child with detailed analytics and know where he/she needs to improve. Moreover, parents check the progress through the year-by-year graph that helps them to keep an eye on their child.

Push Notifications

Parents will get important updates and notifications about upcoming events, exam schedule, courses and syllabus, and an important announcement. Real-time updates will be sent to all the parents and students.

Maps to Locate Daily Activities & Events

Maps will help parents to locate daily activities and events in the schools and colleges, helping them to stay updated about different activities that are taking place in the schools and colleges.

Diary/Calendar

This feature will help school authorities to create a school planner, informing all the parents and students about upcoming events, exams, announcements, monthly newsletter and any other important news.

Staff Directories with One Touch Calling

A complete staff directory with one-touch calling, allowing parents to call any staff member anytime and anywhere with a single click on the app. Parents can talk to any staff member and discuss anything.

Private Messaging

Parents can have a one-to-one chat with teachers and school authorities to discuss their child's performance and exam updates or results. It is an instant communication tool for parents and teachers.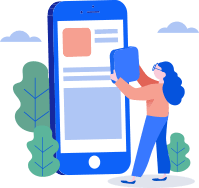 Looking for
School Management

Solution?

Top Categories of School & Educational Apps Served By Us

ERP Suite for University & Colleges

A Complete Tution App Solution

Language Learning Apps

Assignment Tracking System

Online Solution for Tutoring Services

Workbook & Worksheet Apps

Puzzle & Quiz Apps

Storytelling Apps for Kids
Benefits of Developing Mobile Apps For Your
University, College or School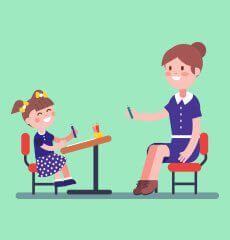 Personalized Learning Experience
By having a dedicated mobile app for your university and college, you can give a personalized learning experience to every single student. The app developed using learning technology allows students to connect with teachers and professors in real-time and discuss queries.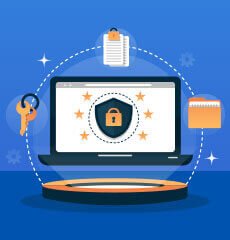 Data Security
Developing a mobile app for school or university is the best option to keep important data like students contact details, exam papers, and payment information safe and secure. Only admins will get access to data that will be secured with a password.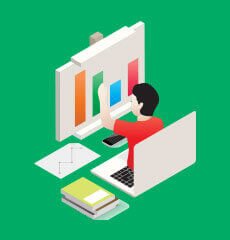 Allow Students to Access Study Material Online
By having your own mobile app for your school or college, allow students to get instant access to varieties of study materials from the comfort of their home, rather than visiting a library. It helps students to save time and get important material at fingertips.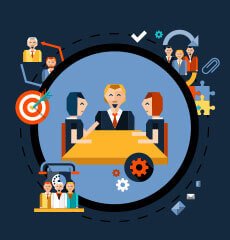 Collaboration Among Parents, Teachers & Students
The best apps for education makes it easy for teachers, parents, and students to collaborate on one single platform to communicate. Parents can keep eyes on their child's record, activities, track performance and attendance.
Top School & Education Apps Developed by Space-O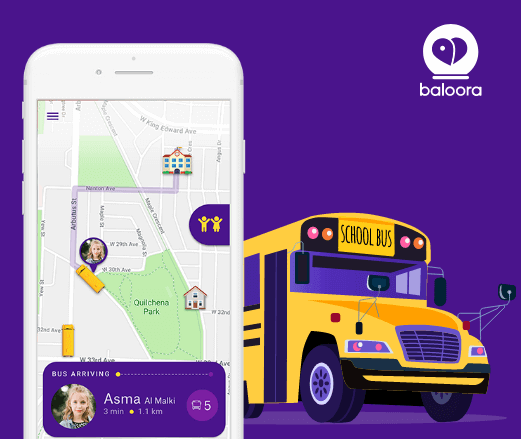 Baloora is an app for tracking school buses. The app makes it possible for the parents and school administration to keep a track of the students and have peace of mind. The app uses GPS technology and also sends alerts in case of emergencies or route changes.
The parents use the User app and provide the availability of their kids for the school ride and check the route the school bus is taking in real-time. The Crew app logs the student's attendance while the school admin panel can manage all the students, devices, buses, routes, and generated reports.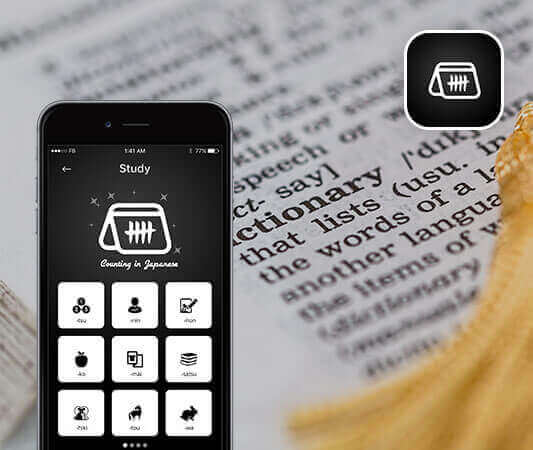 Counting in Japanese, developed by Space-O Technologies, a mobile development company, is a simple language learning app to learn Japanese in the easiest way. The app teaches the twenty-seven different ways of counting various objects that exist in the Japanese such as days, animal, and people
Moreover, users of this app can choose to study with Romaji, Hiragana or Kanji and prefer to change the language anytime as per their convenience. Along with the study mode, there is a Test mode in the app, where users can check how much they remember. Users can track the progress on the scoreboard.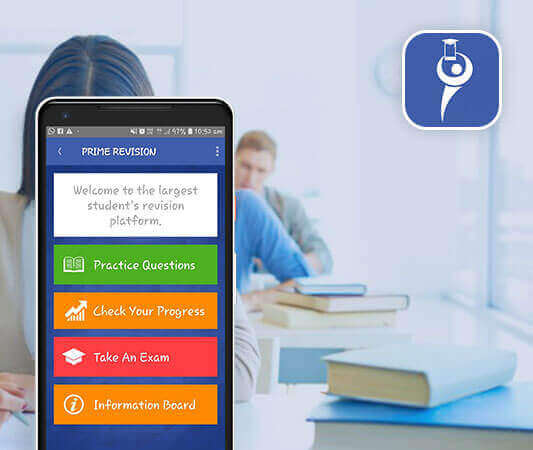 Prime Revision: Pass Your Exams with Ease
Preparing for JAMB, WASSCE, BECE, GMAT, SAT, IELTS exams? Prime Revision is the best exam preparation app for students, helping them to prepare for these exams without any problem.
It is a fully interactive prepping platform that comes with inbuilt filters for categorizing questions into topics, syllabus and levels of difficulties. The app is designed and developed to work offline, so students can prepare for exams anytime and anywhere without the need for the Internet.
---
Have an app idea related to the education industry?
Technologies We Use
Programming Language
Java
Kotlin
IDE
Xcode
Android Studio
Web Development Language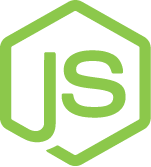 Node.js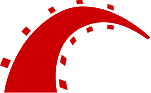 ROR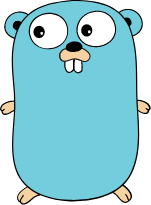 GO
Database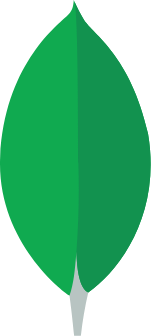 MongoDB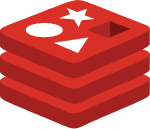 Redis
MySQL
Hosting Server
Ubuntu 16.04
Mobile App Design
Adobe XD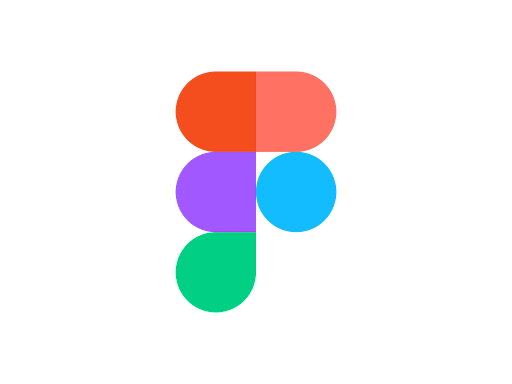 Figma
Wireframe Design Tool
Adobe XD
HTML – CSS Conversion Tool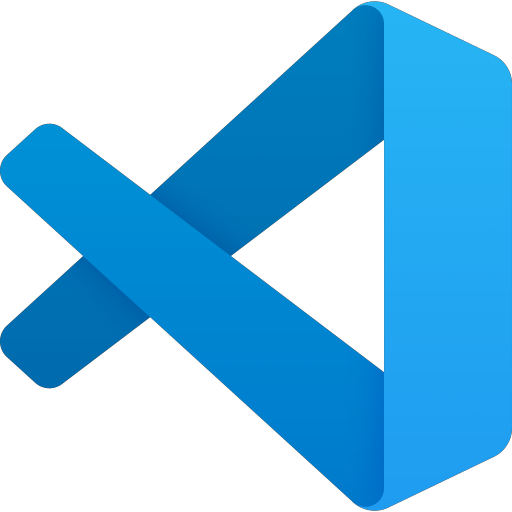 Visual Studio
Why Choose Space-O Technologies?
99%
Success Score on Upwork
4400+
Apps Live on App Stores
1000+
Jobs Completed on Upwork
55+
Unique Feature Implemented
100+
Small and Large Innovation
200+
Mobile App Developers
30M+
App Downloads
12+
Years of Experience
1200+
Clients Worldwide
Frequently Asked Questions
Appreciation From Clients
Space-O helped to design the app in a very user-friendly way. They helped us to navigate solutions for the app.

I would like to thank the entire Space-O team for helping us with our photo editing app. We have been working with other developing teams before, and we were able to find Space-O. And all the other developers failed to deliver all great working apps for us. Space-O helped to design the app in a very user-friendly way. They helped us to navigate solutions for the app. And overall went above and beyond with our request.

They were highly recommended to me by my mentor and I am so glad that I chose to work with them.

This was the first app I've ever developed and they been extremely helpful every step of the way, answering questions, writing recommendations, and tips. If you're looking for a high-quality app, definitely go with Space-O technologies.

We were all quite demanding in terms of quality, but Space-O has managed to go beyond, to fulfill our expectations.

When we started 2 years ago, the main struggle was to find the right developing team, because the problem was we were all quite demanding in terms of quality. And, this showed that we were able to develop some successful apps. But, this would not have been possible without Space-O.

Riccardo Petrachi
United Kingdom
We searched online for app developers that had an extensive experience in mobile app development as well as a strong presence in the market. We chose Space-O specifically because of the up-close experience we had with another app they had developed and we wanted to achieve the same high level of standards, quality, and satisfaction. We were looking for brilliant experts and we found them.
Douglas Laver
Australia
The Space-O team were great to work with. Every part of the process went as per the agreed schedule, and the finished prototype met, and in most cases, exceeded my expectations. While Space-O wasn't the most price competitive of the quotes I received, the quality of their work, professionalism, and product, was well worth the additional cost. Highly recommend, and will continue to use their services for future projects.
Ashton Asherian
USA
Space-O Technologies showed genuine interest in the project. The efficient team delivered quality results at a cost-effective price. We wanted to develop a minimum viable product that would be ready for scalability. It was a great experience working with them. We are so happy that we had the chance to meet Space-O. We love their work. Their project management and structure were amazing. The team loved what they were doing. There was passion behind every single piece of work.