Uncover the Unsaid Stories of Our Team
It's not about the work we do. It's about how we make each day count.
2022
Space-O is all about working hard – celebrating harder. As the year 2022 commences, we are ready with all our plans for the entire year. To begin the carnival on a good note, we celebrated womanhood on International Women's Day. With this, we are now more excited to plan our remaining celebrations. Until then, have a glimpse at the happy faces.
Diwali Celebration
On 18th October 2022, the Space-O family got together to celebrate the spirit of Diwali. An office decorated with diyas, lamps, and jhummars, employees dressed up in traditional attires set the perfect vibes to celebrate the festival of lights. Check out the pictures to see how we celebrated Diwali.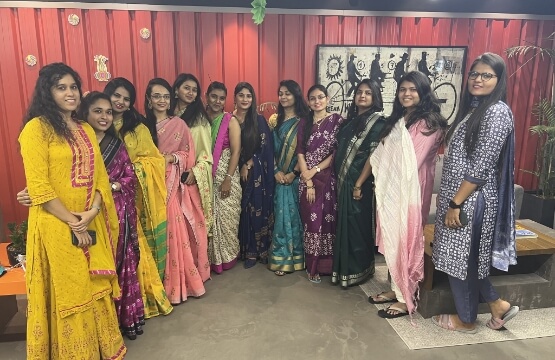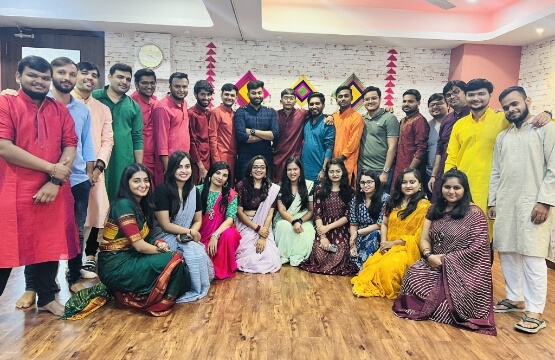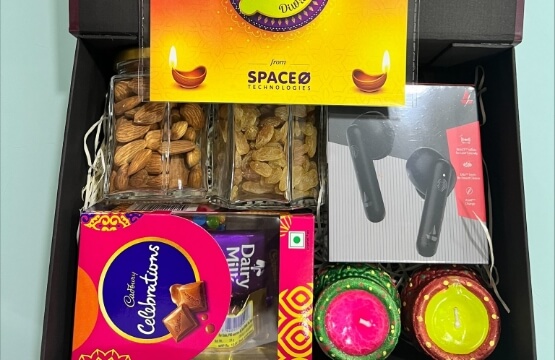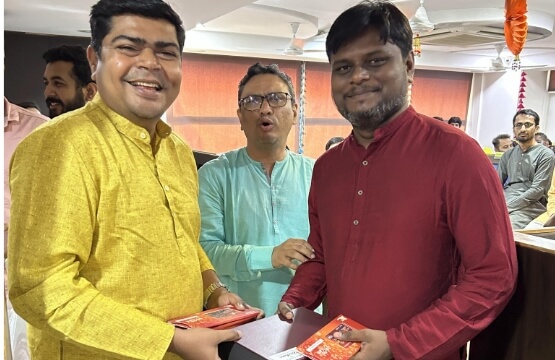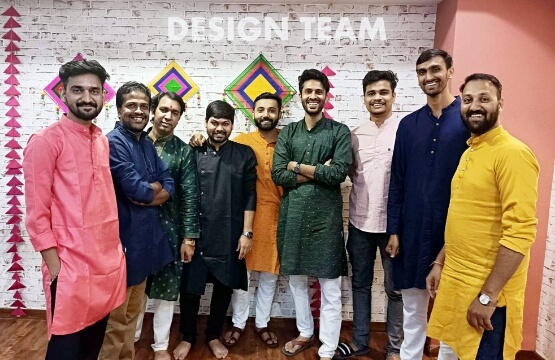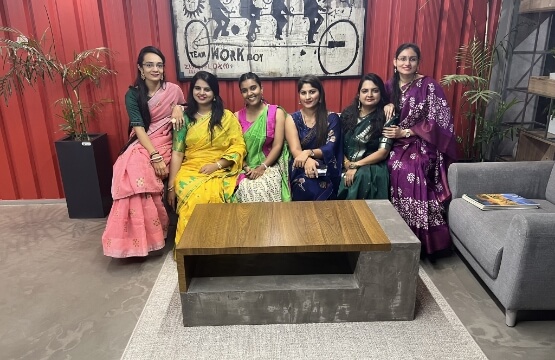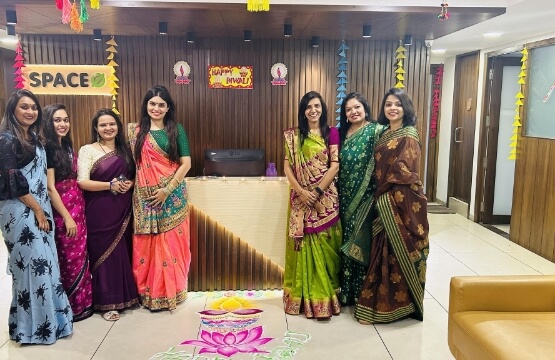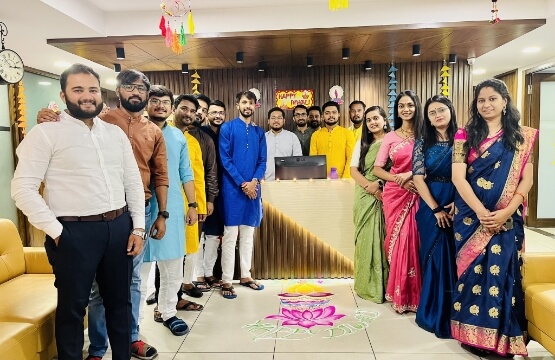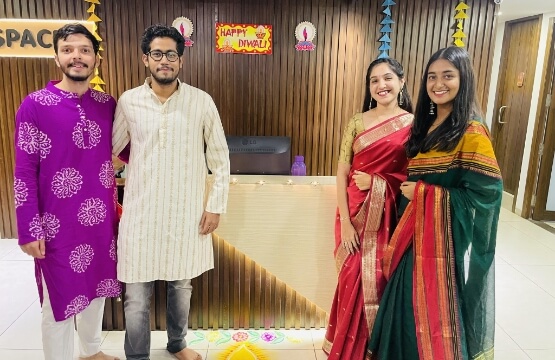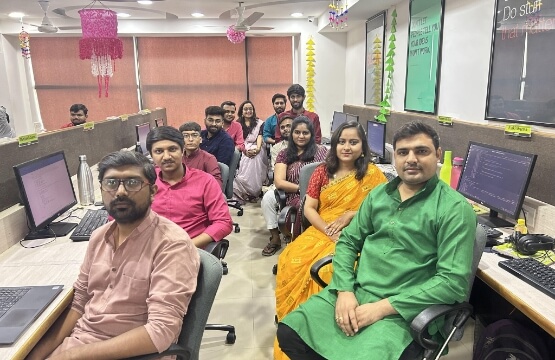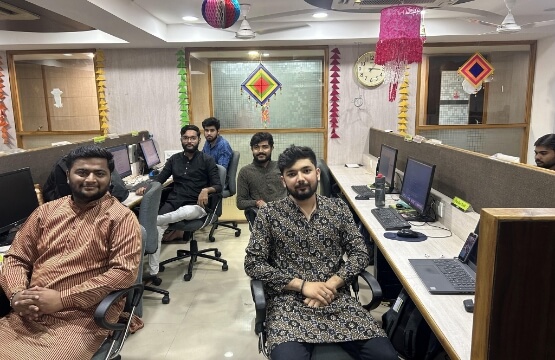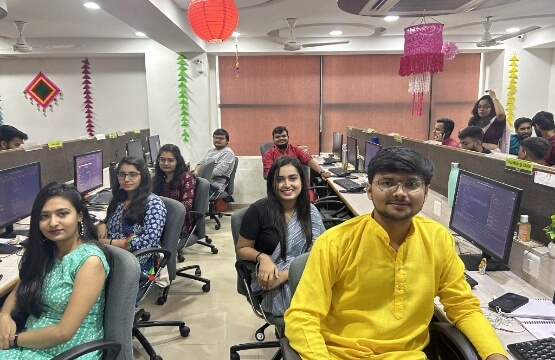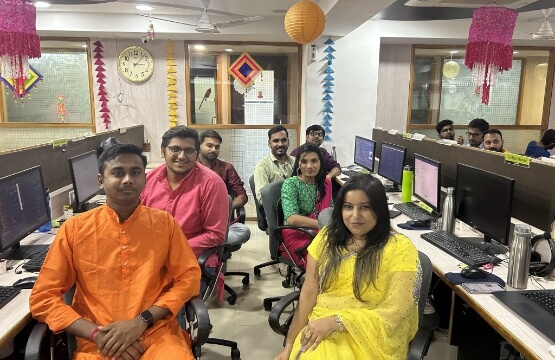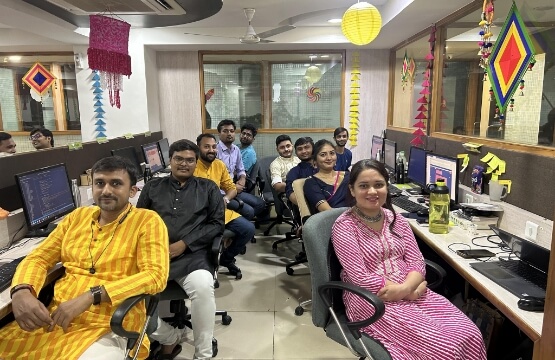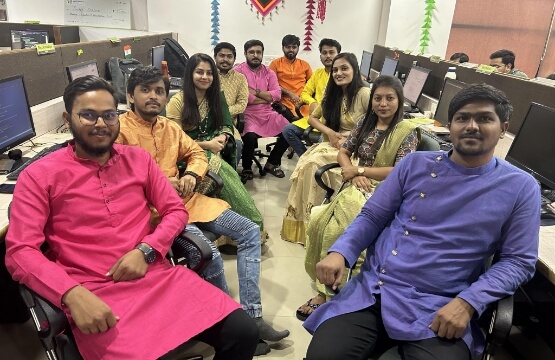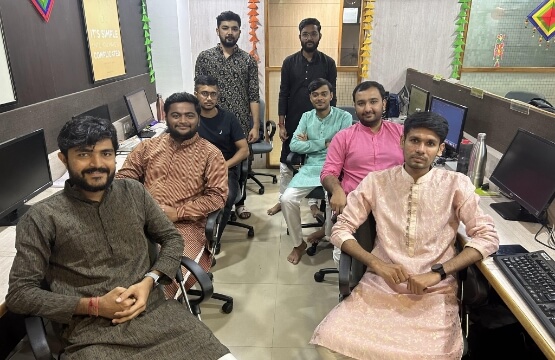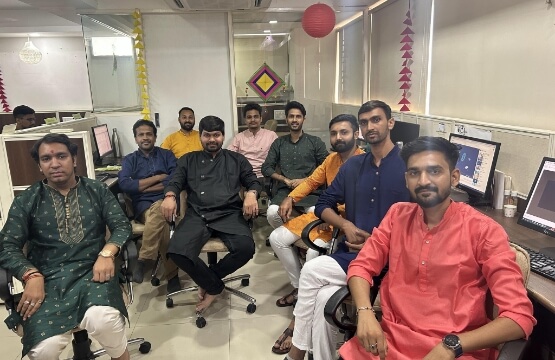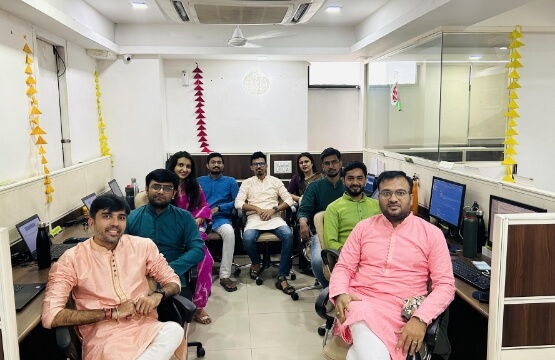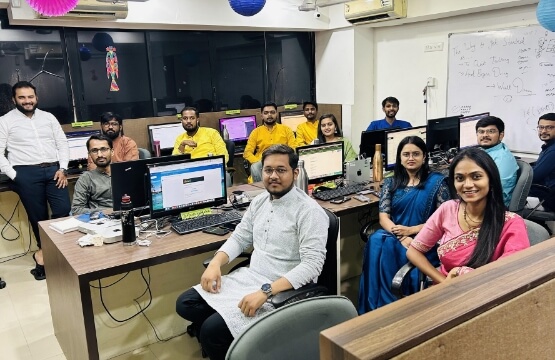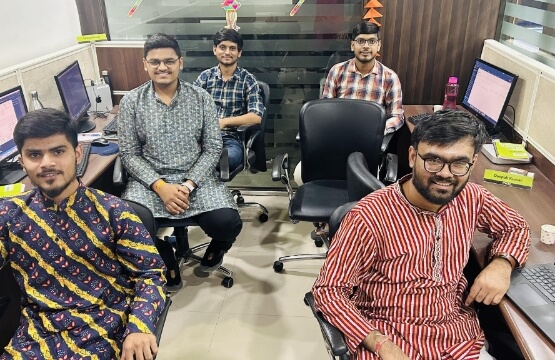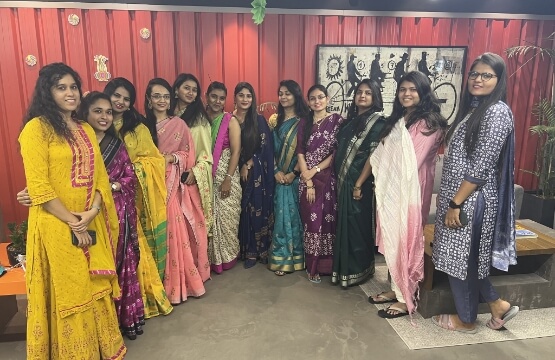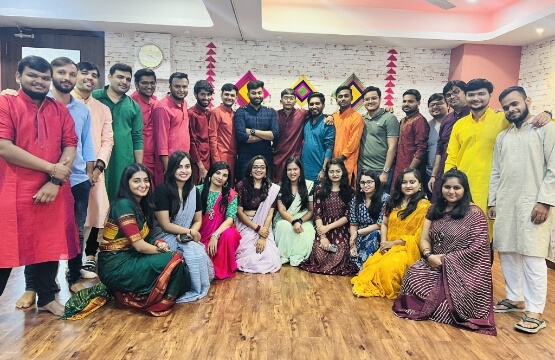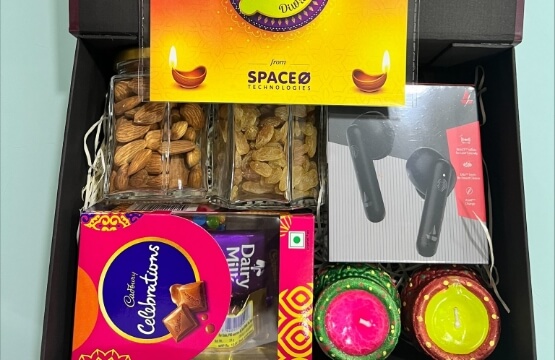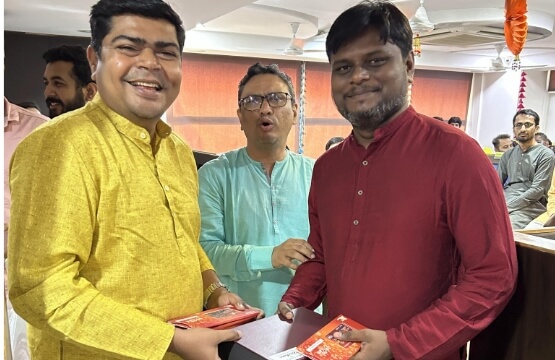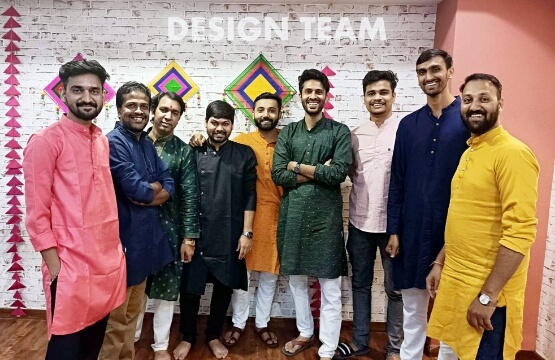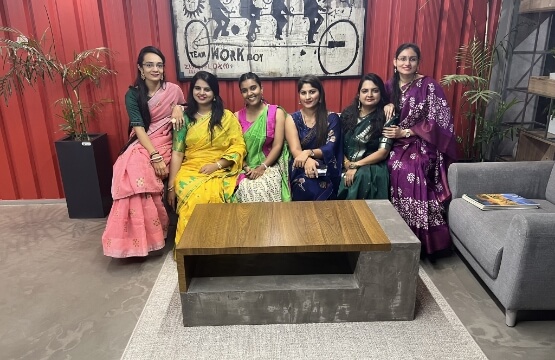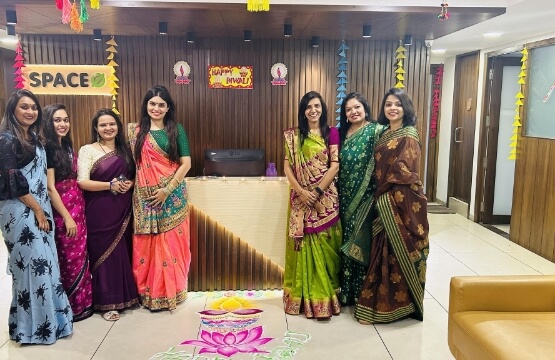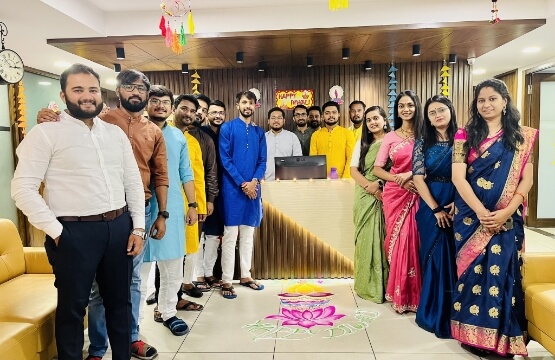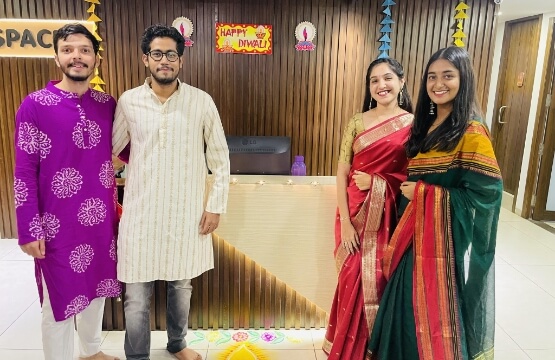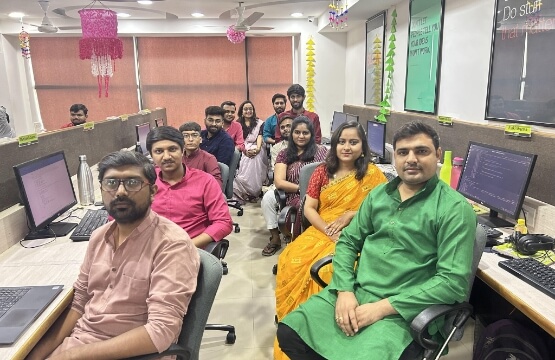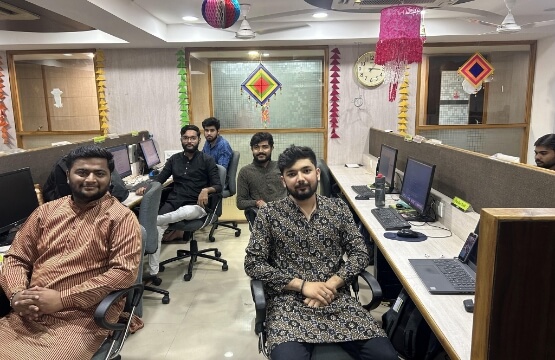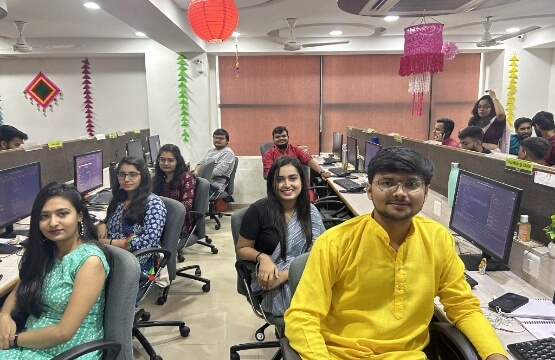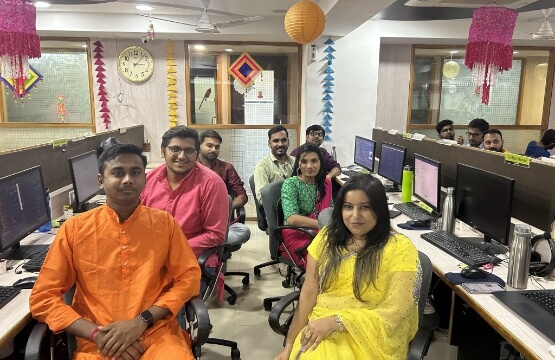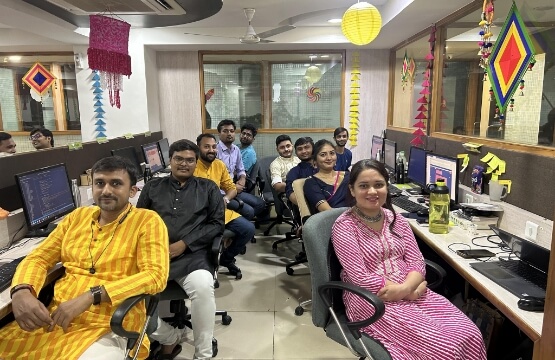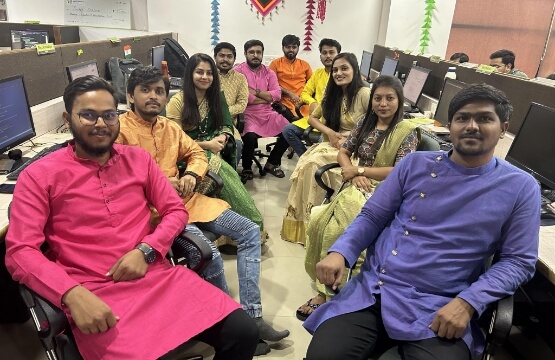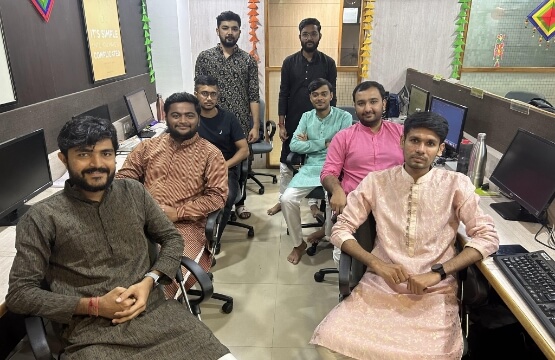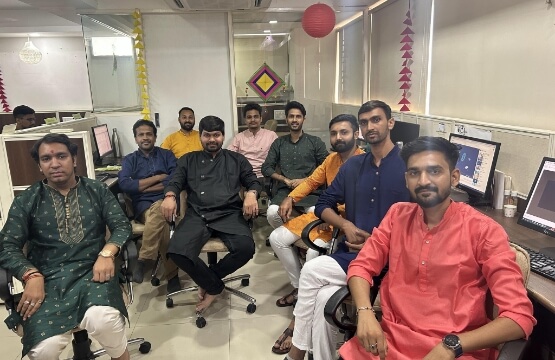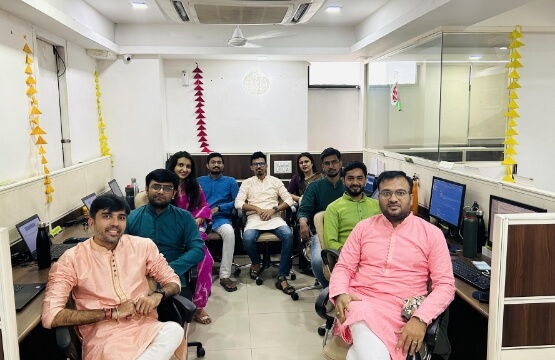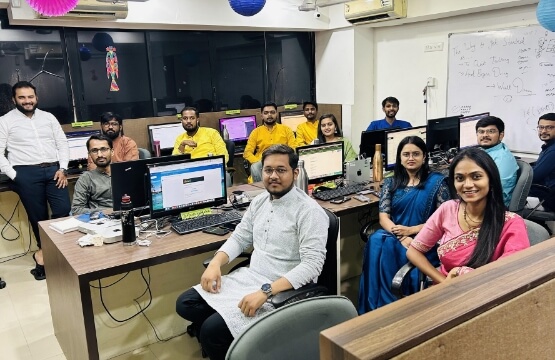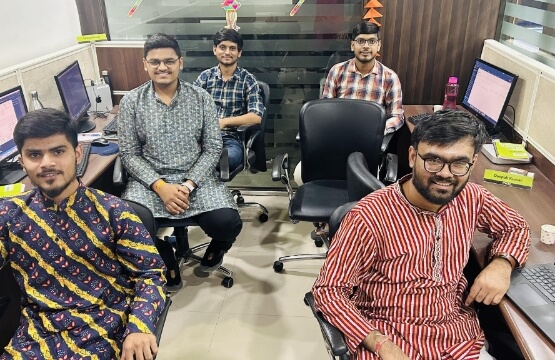 Navratri Celebration
Space-O celebrated Navratri on the day of Sharad Purnima. Dressed in traditional attires, everyone gracefully grooved to the beats of the Garba tunes. The day ended with all smiles, fun, and food. Here is a sneak peek of our Navratri celebration.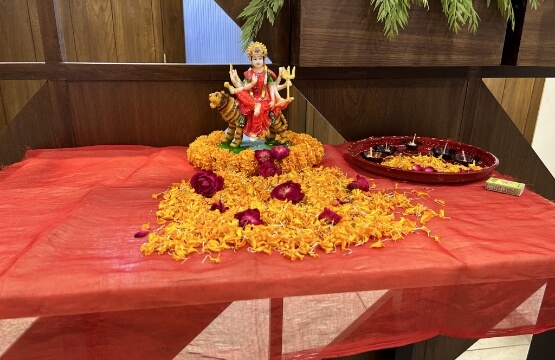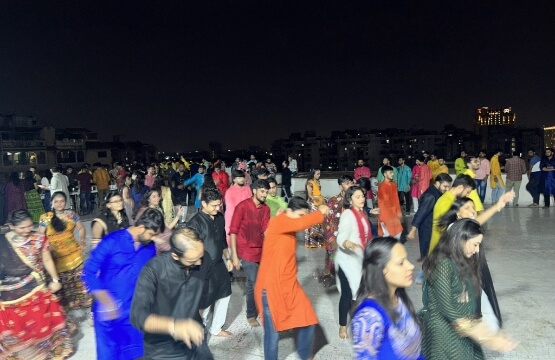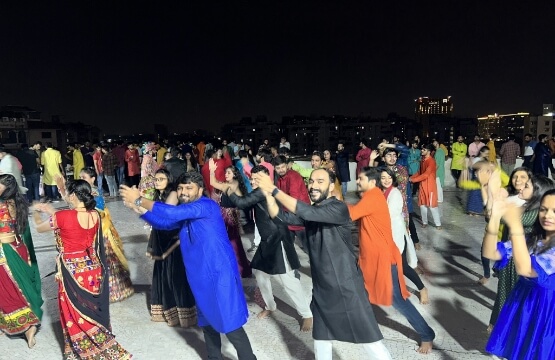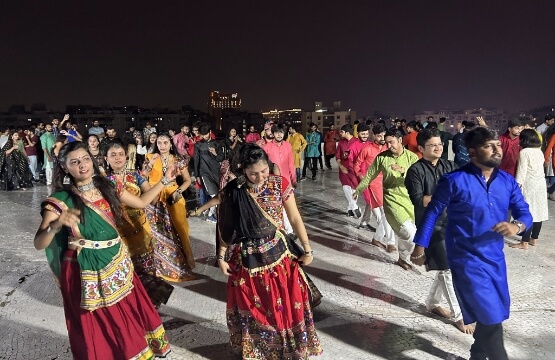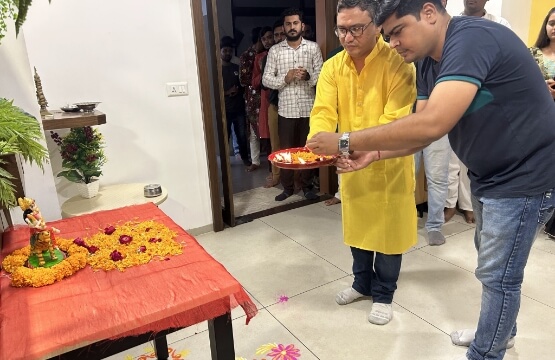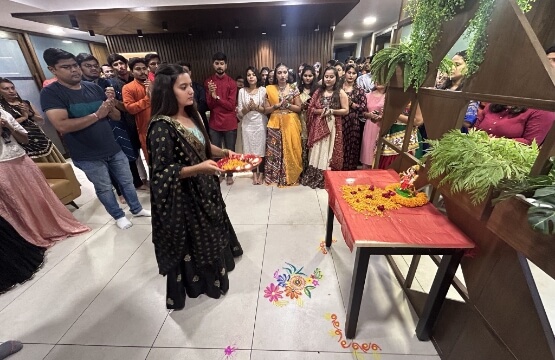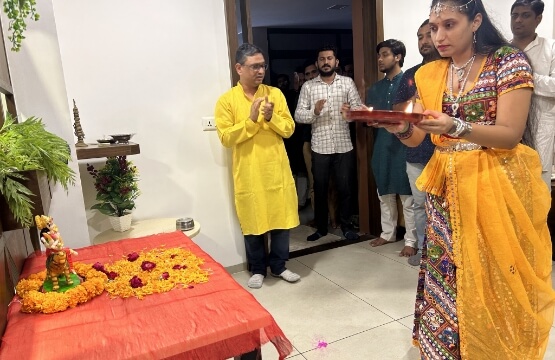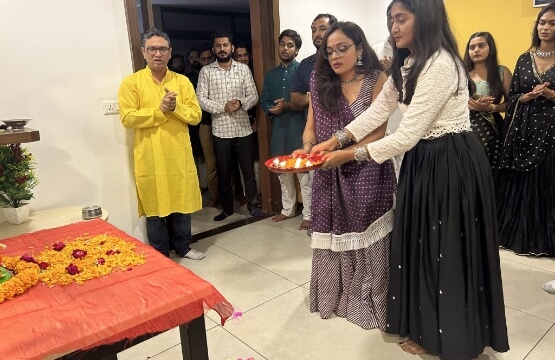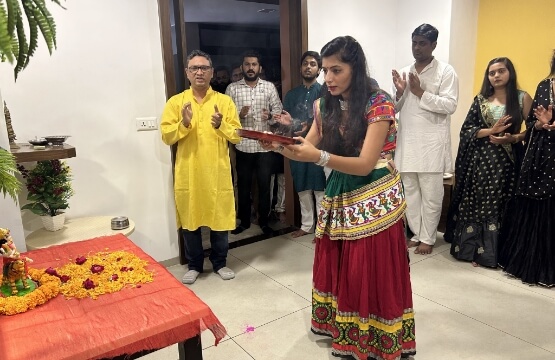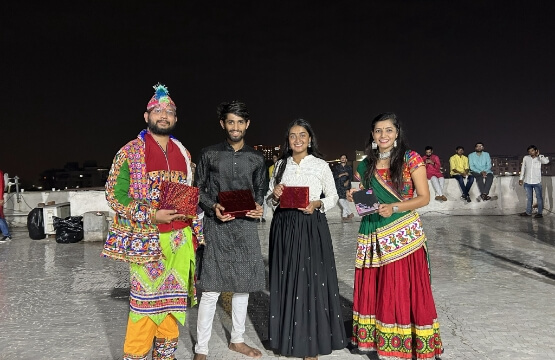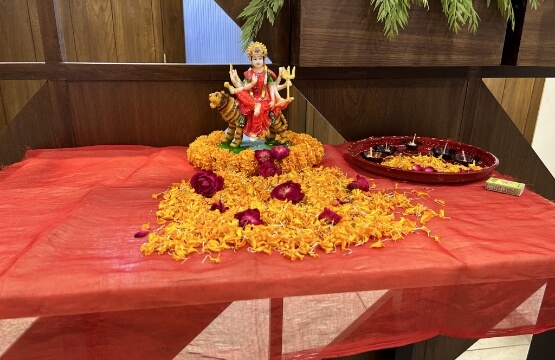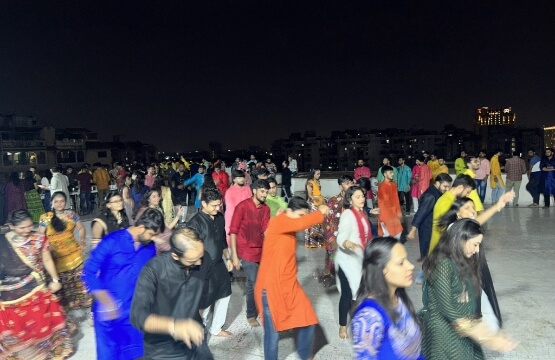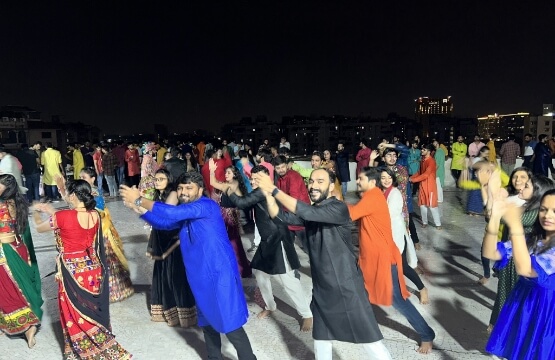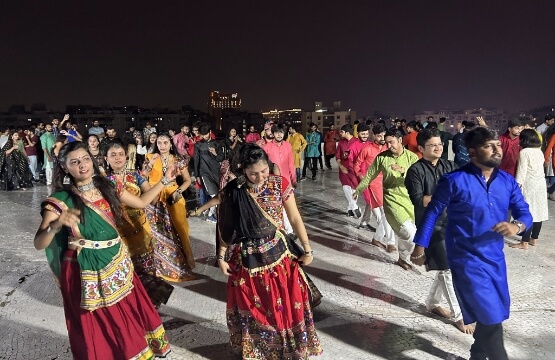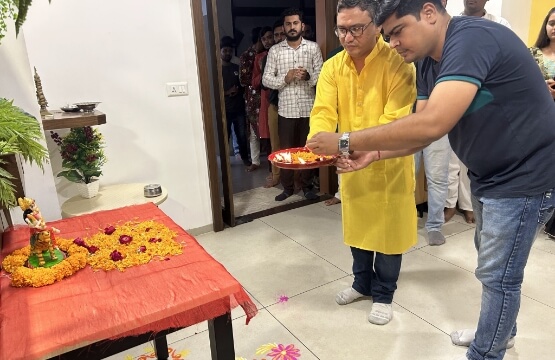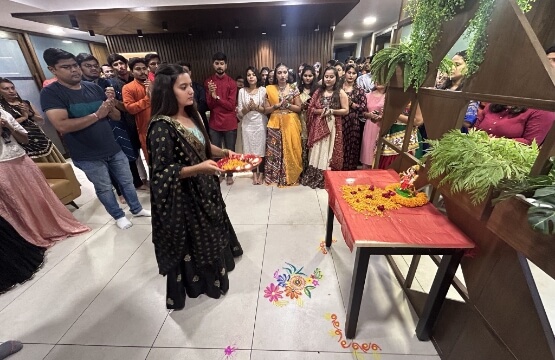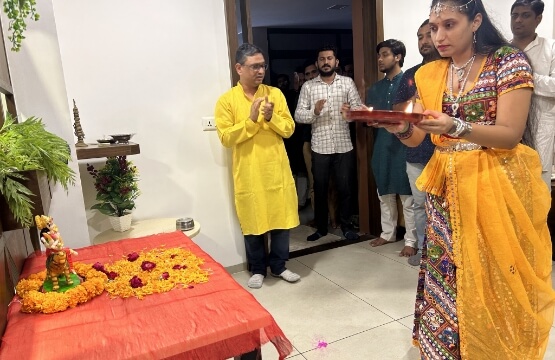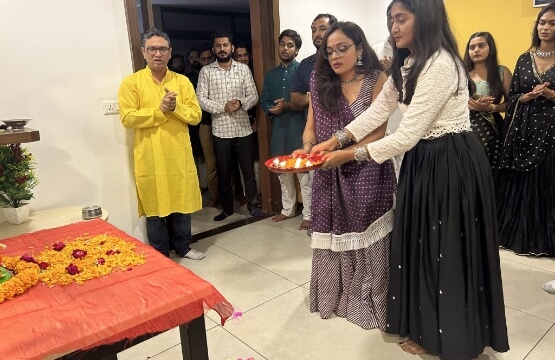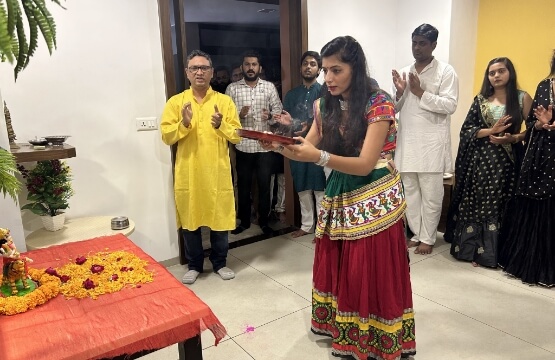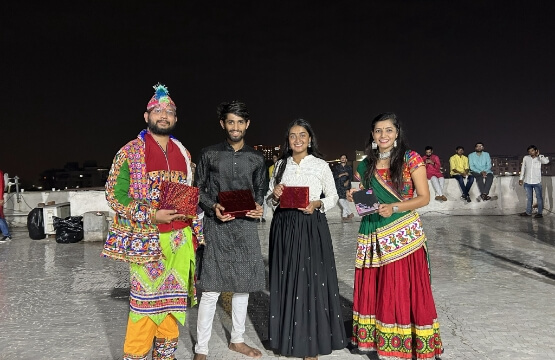 Ganesh Chaturthi Celebration
On this auspicious occasion of Ganesh Chaturthi, we gathered to seek Ganesha's blessings. We decorated the entire office and offered flowers to Ganesha as a warm greeting. We performed Jai Ganesh Deva aarti and ended the occasion with great enthusiasm by doing Mahaaarti and offering 56-bhog to Ganesha.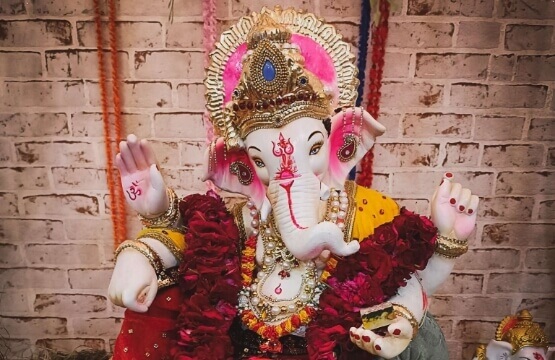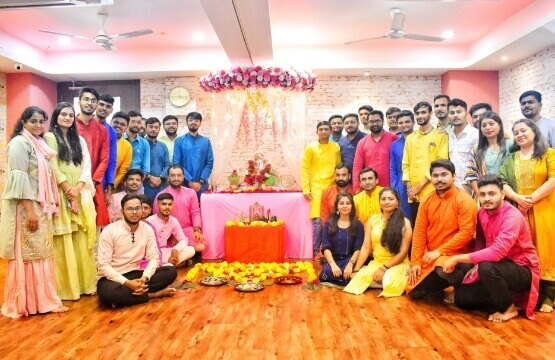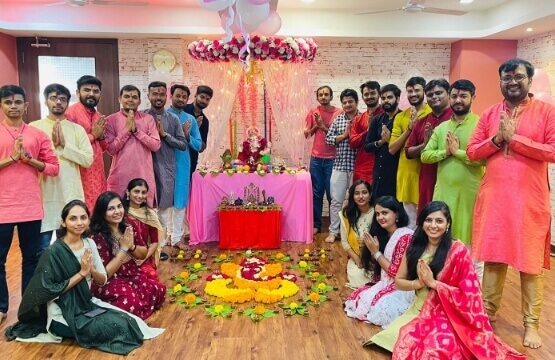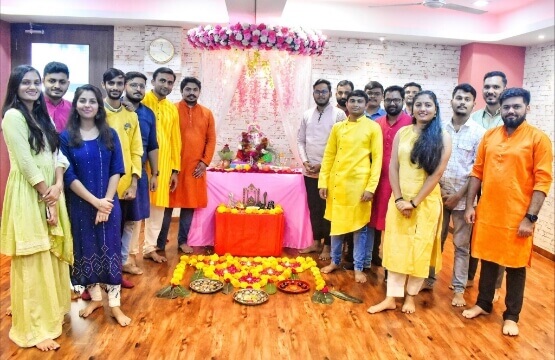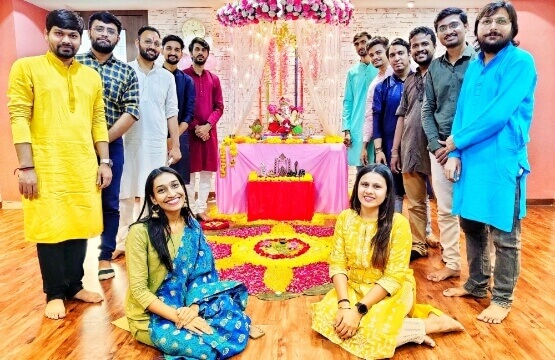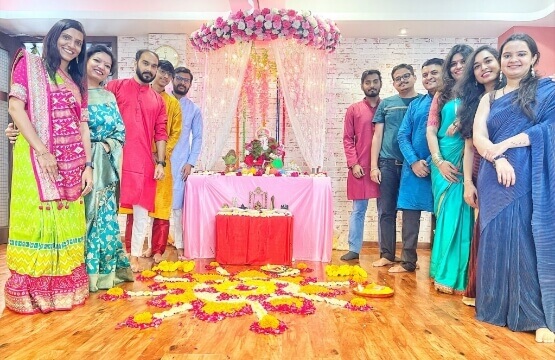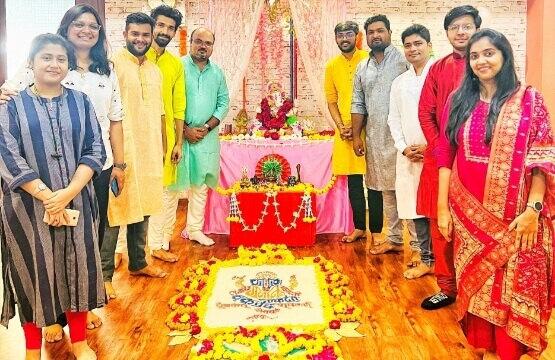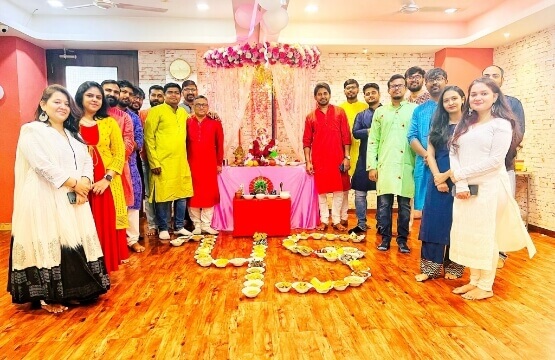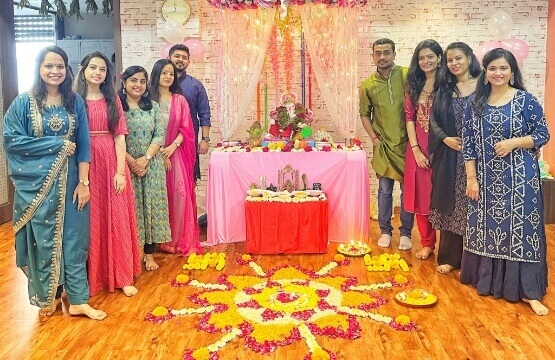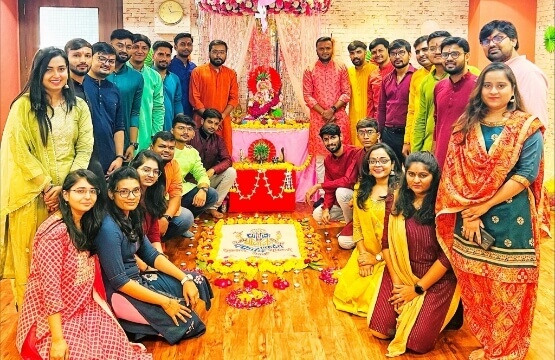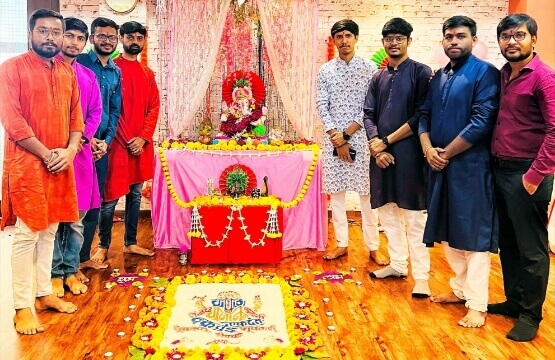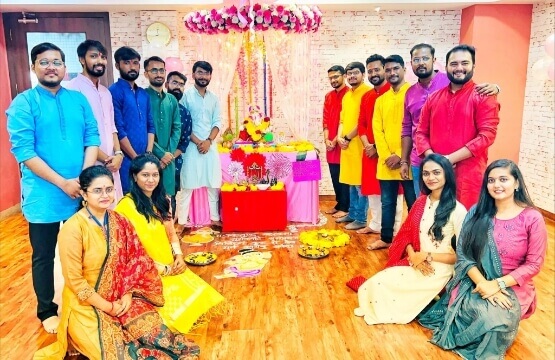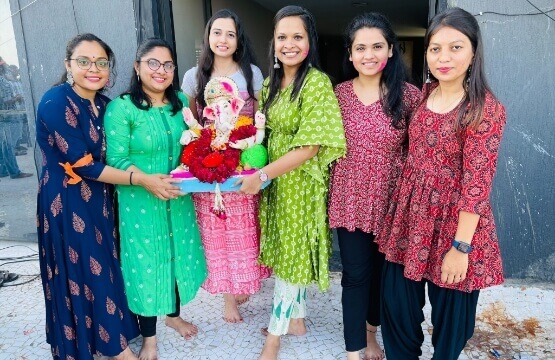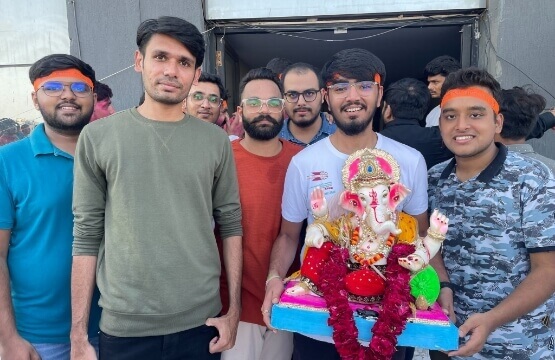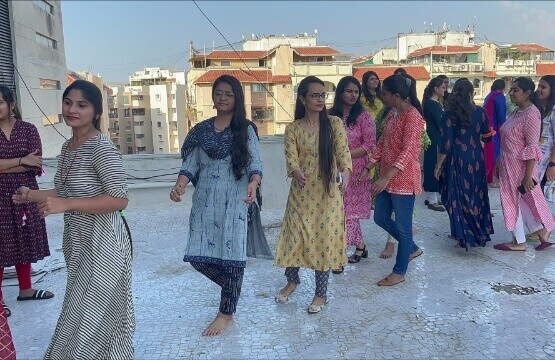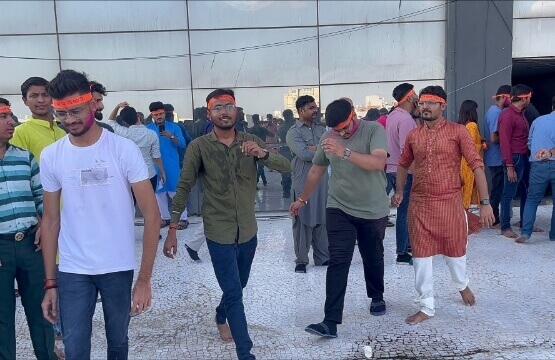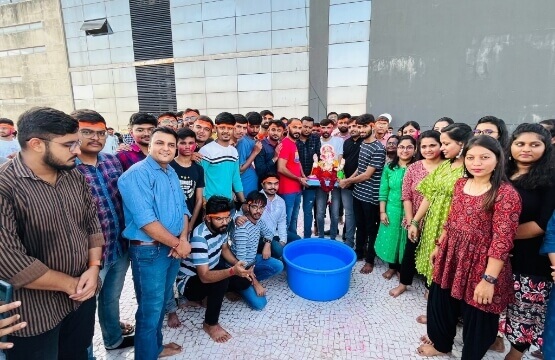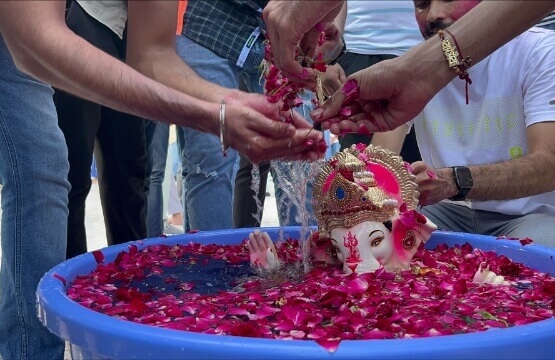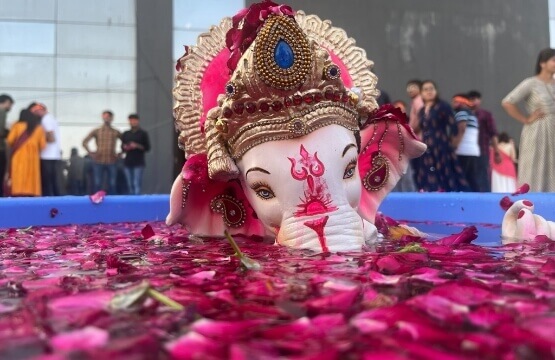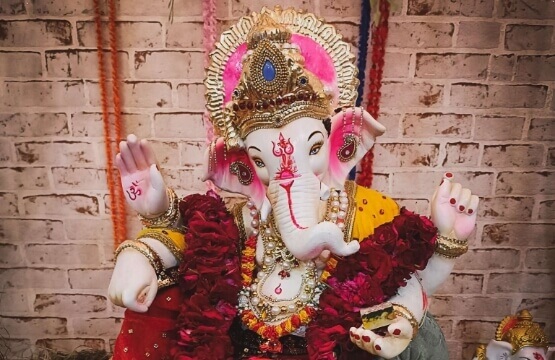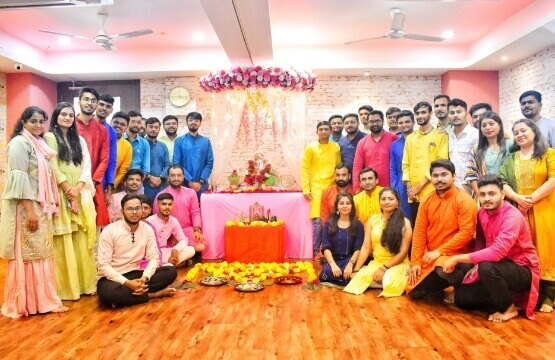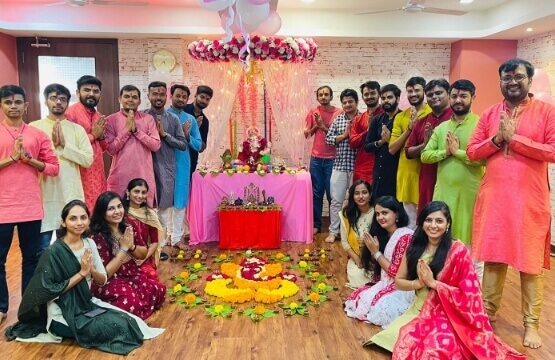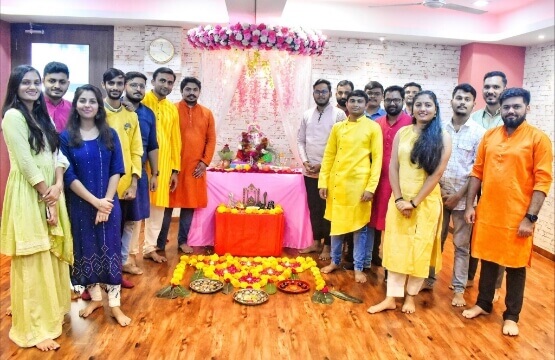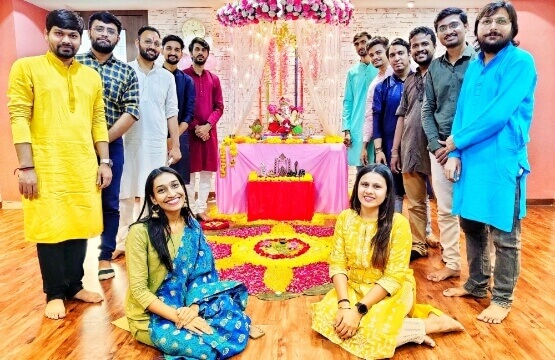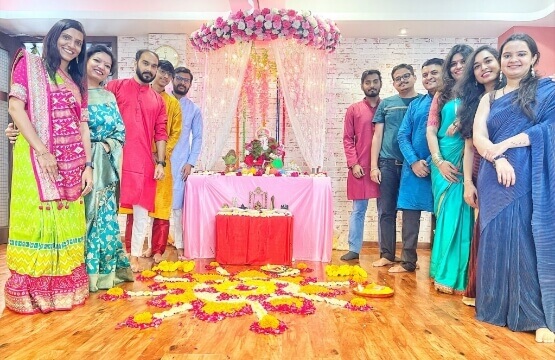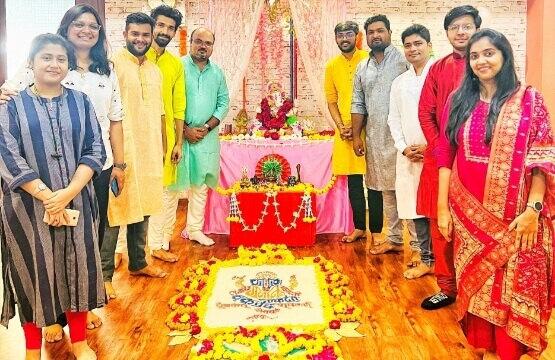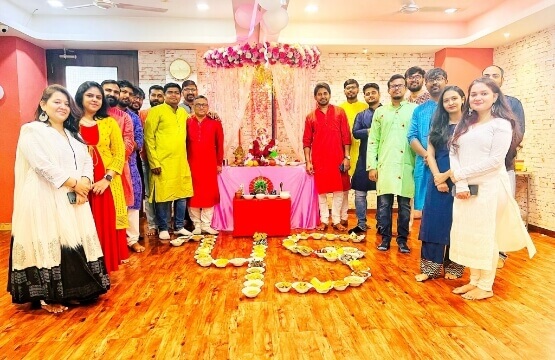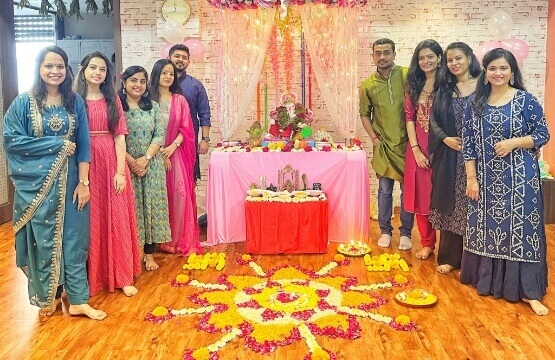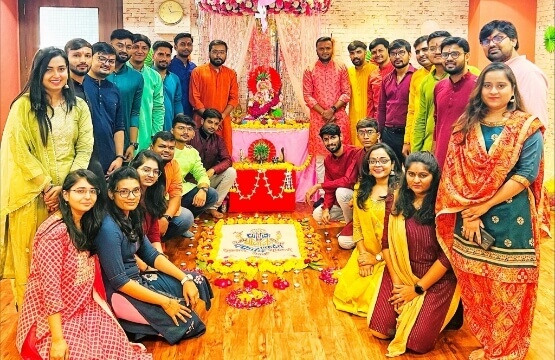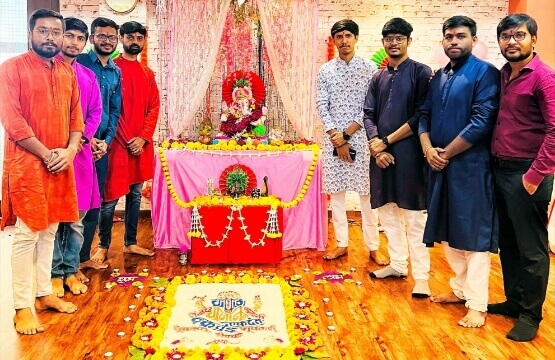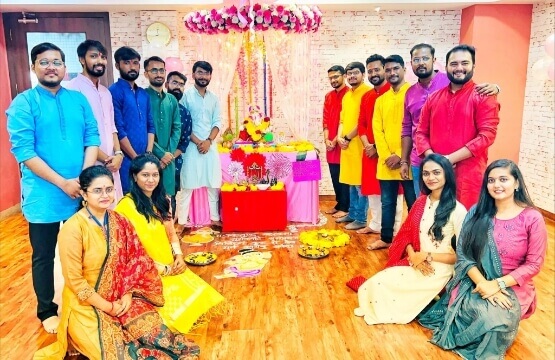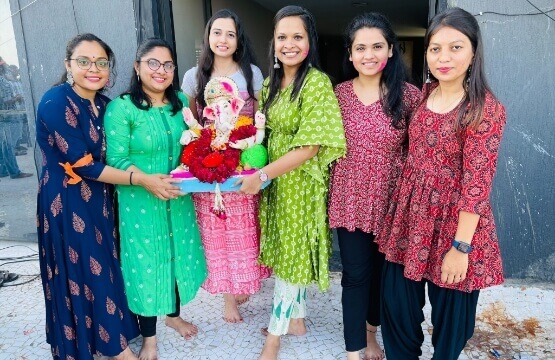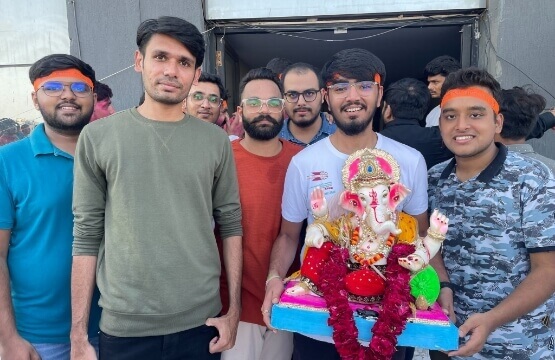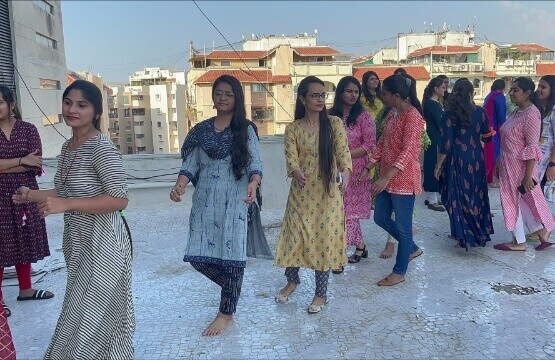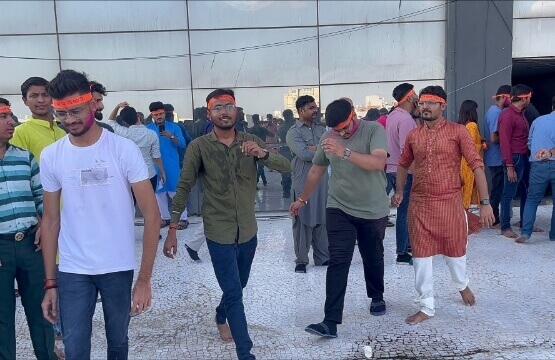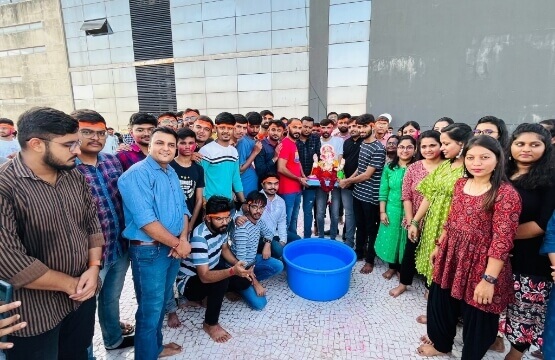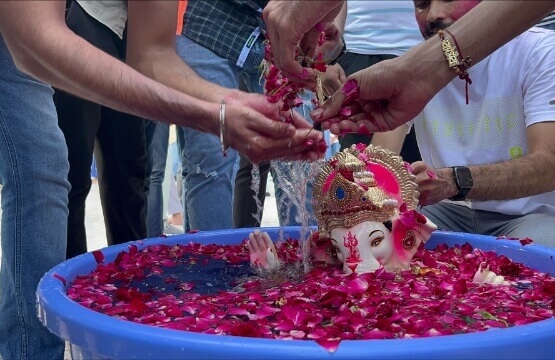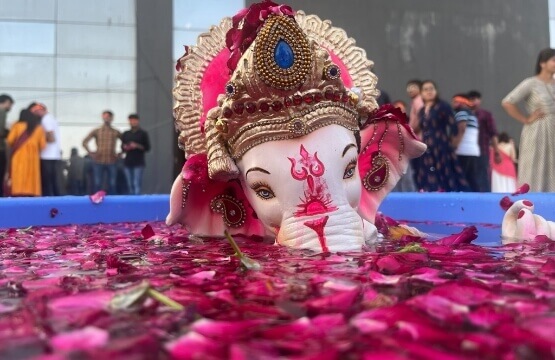 Independence Day Celebration
On this 76th Independence day, with freedom in mind and faith in our hearts, we united together. We decorated the workplace with tri-color balloons and flags and celebrated the day by clicking pictures in ethnic wear.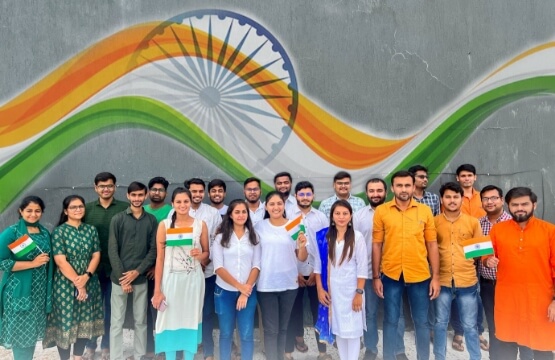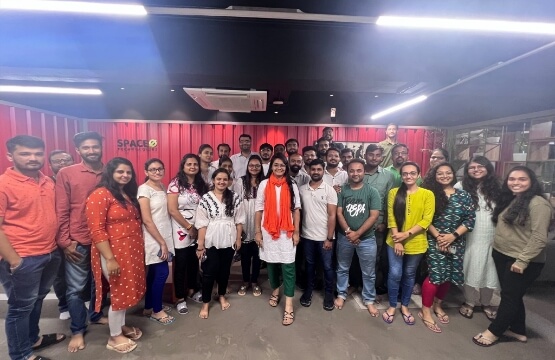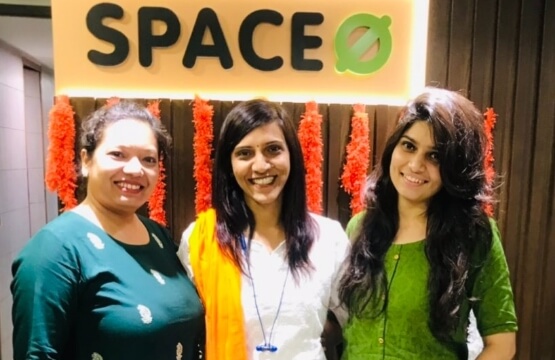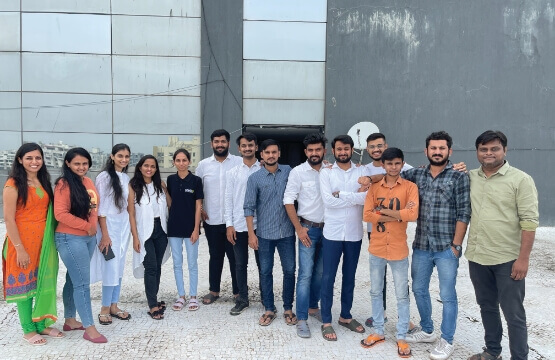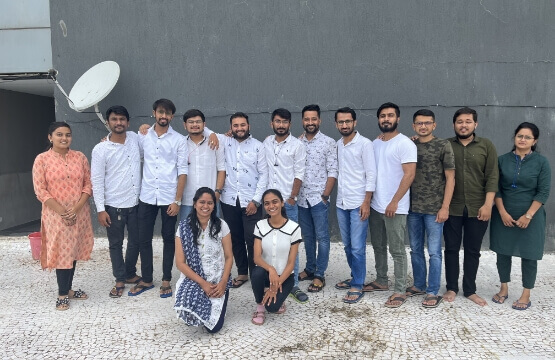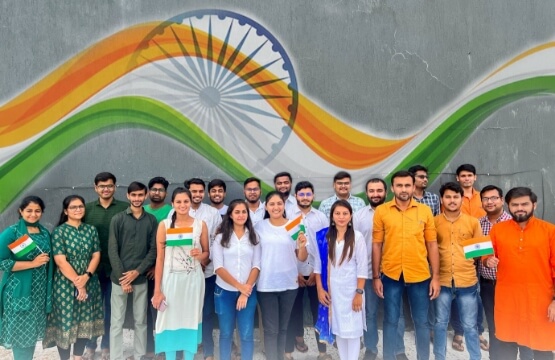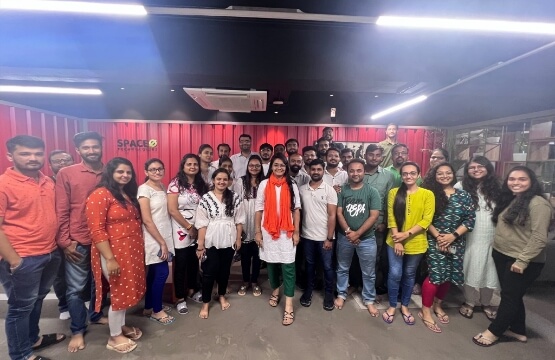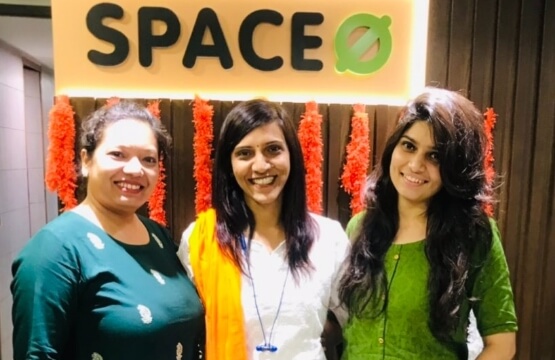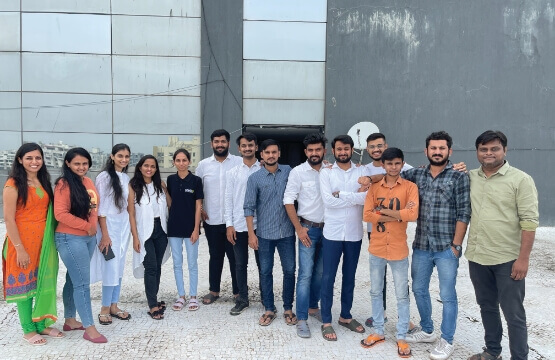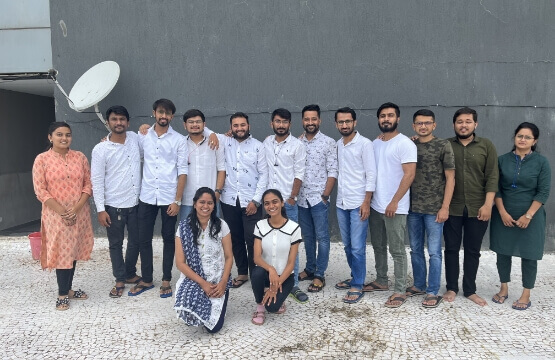 12th Anniversary Celebration
On the 2nd of July, we celebrated the 12th anniversary of Space-O Technologies. Here are pictures that tell you more about the day, about the memories that we were able to capture.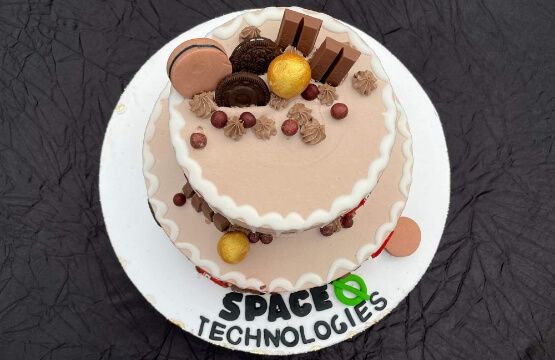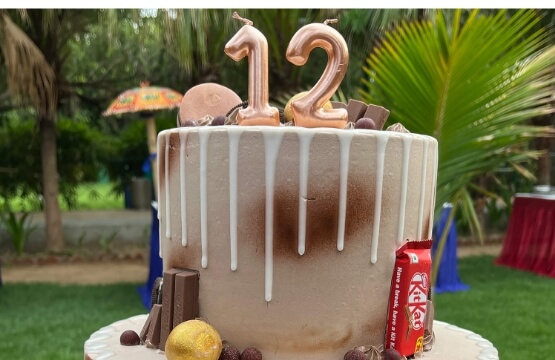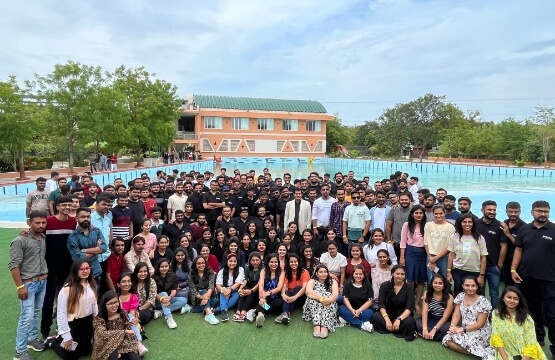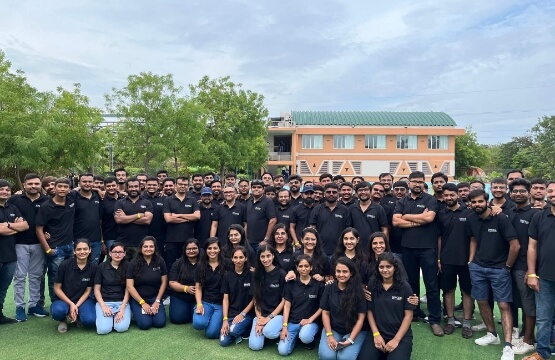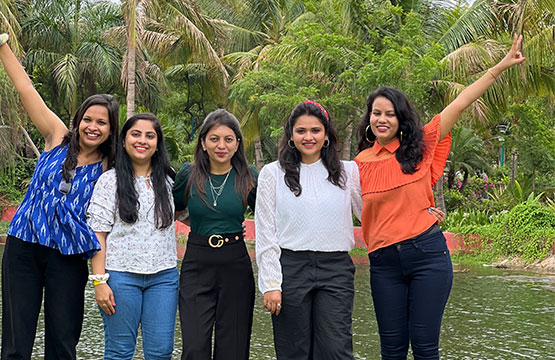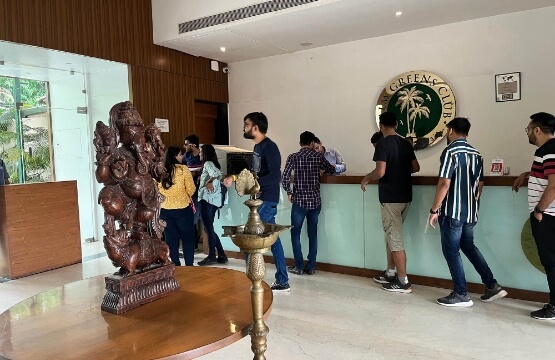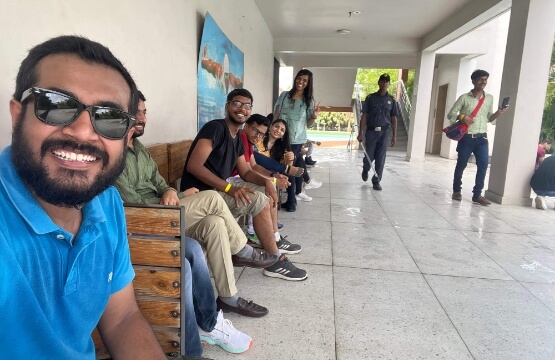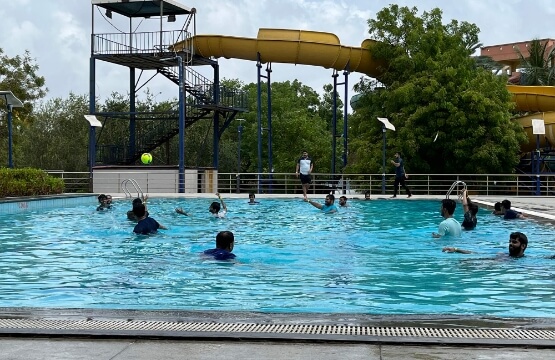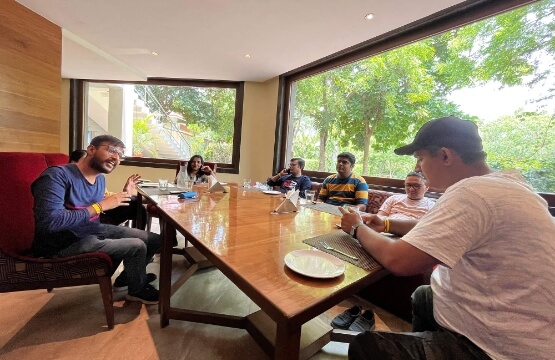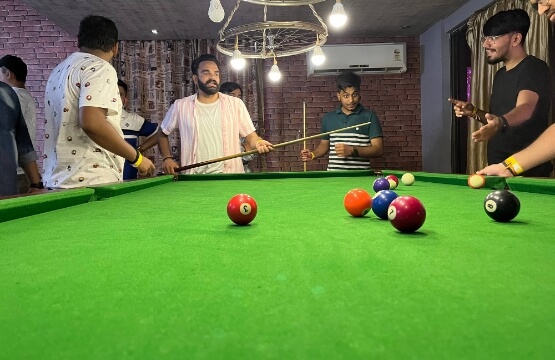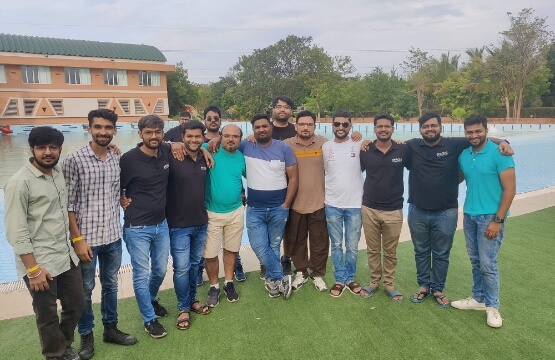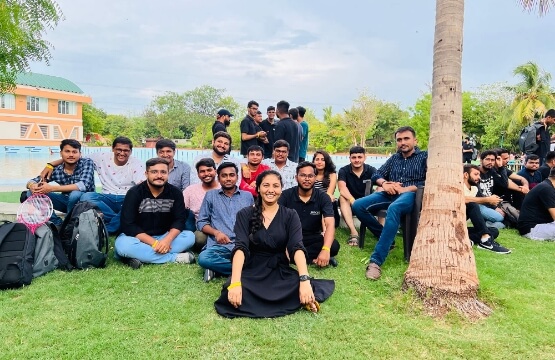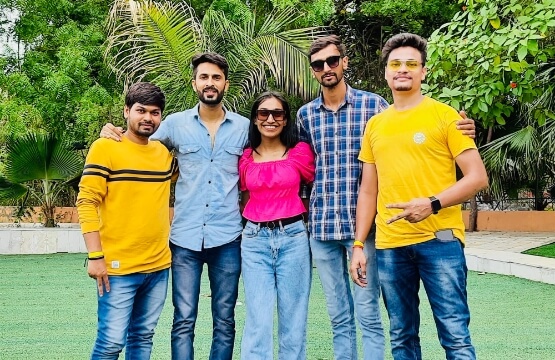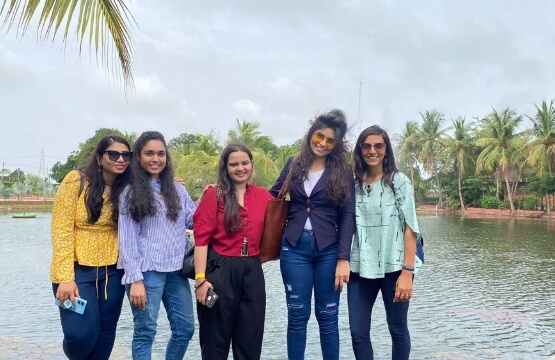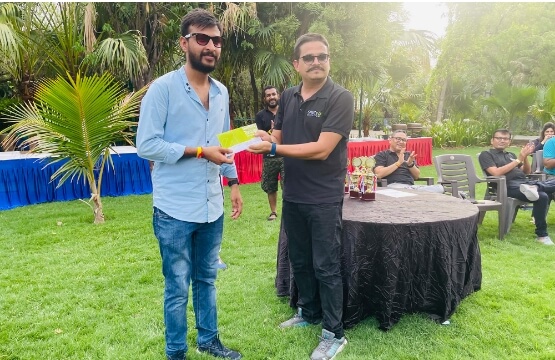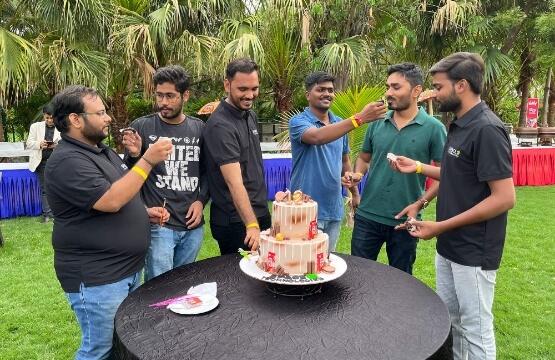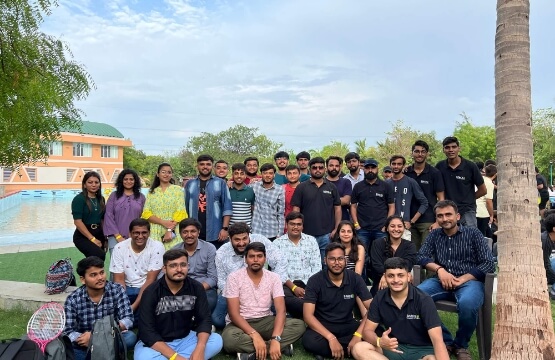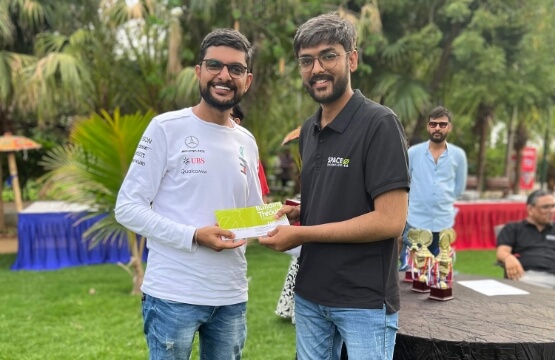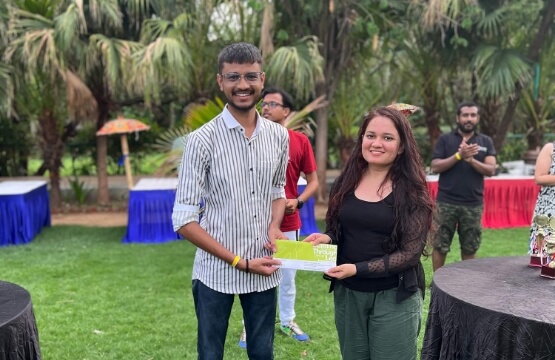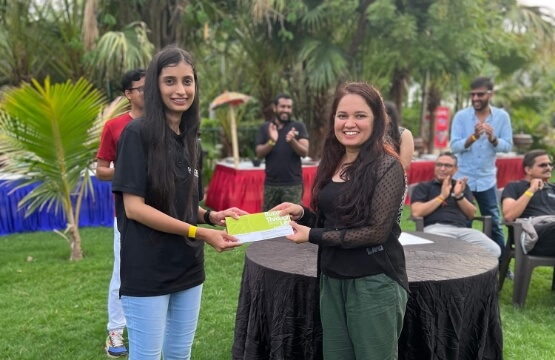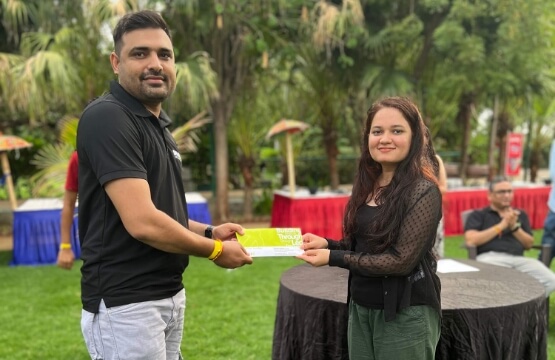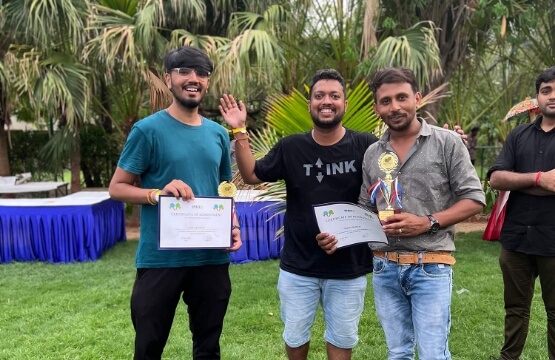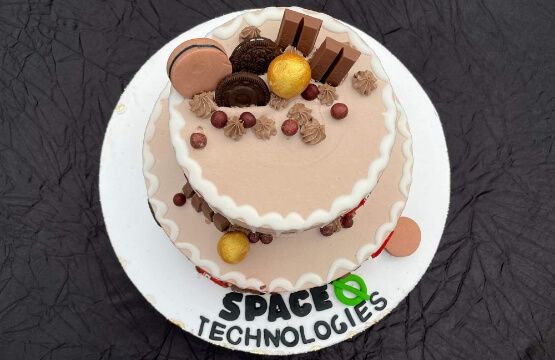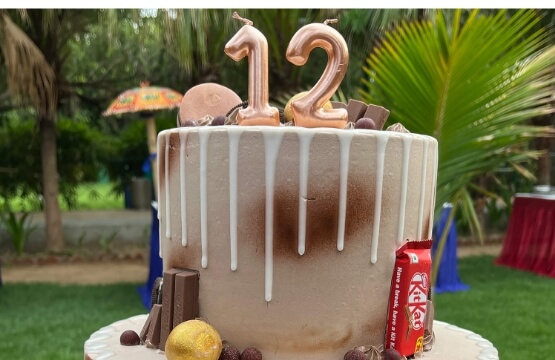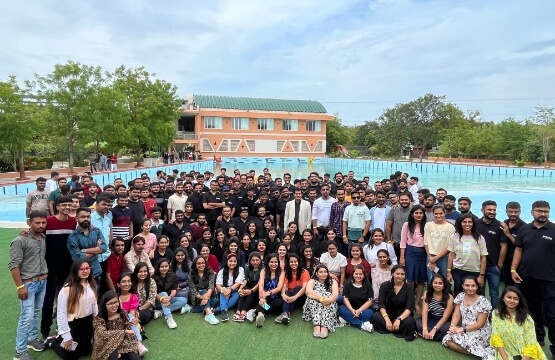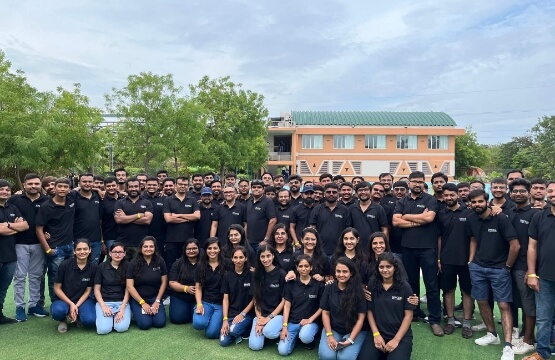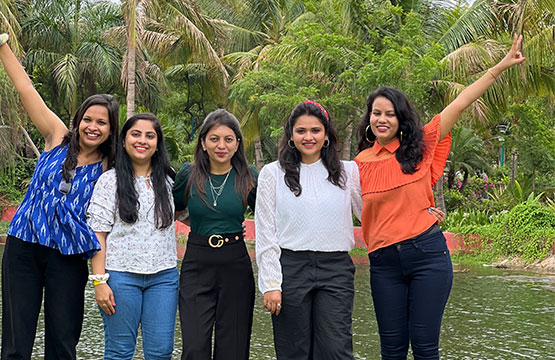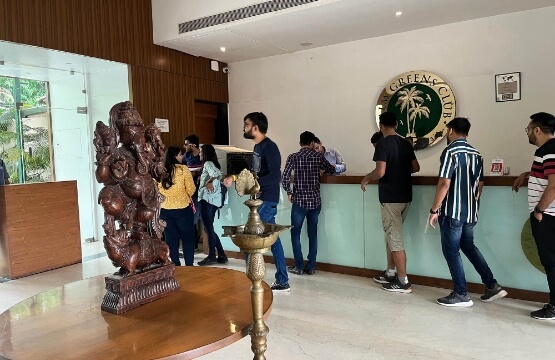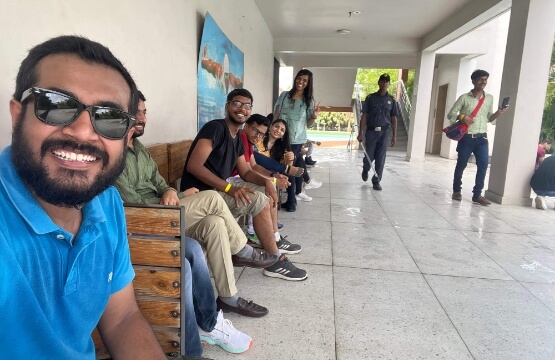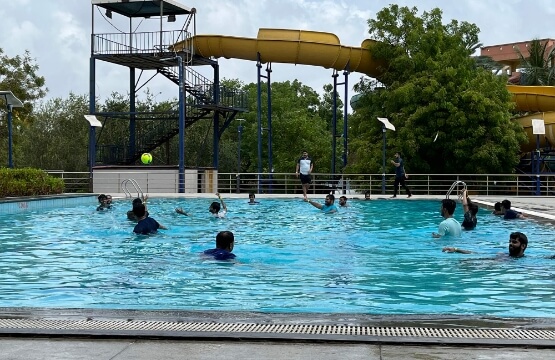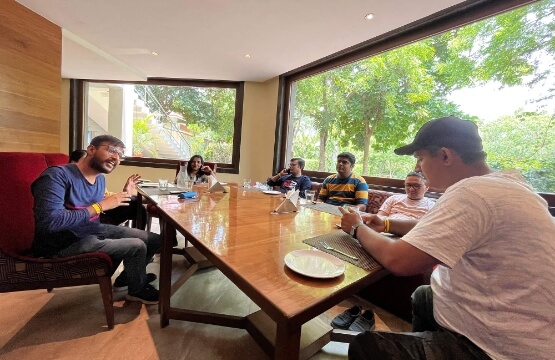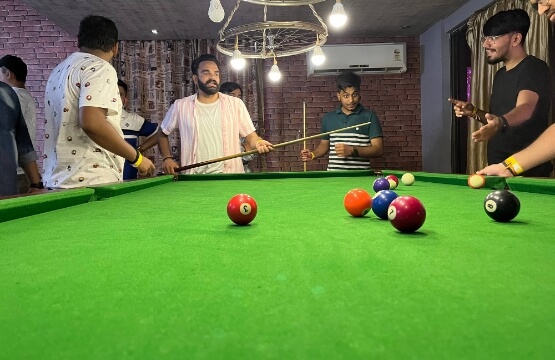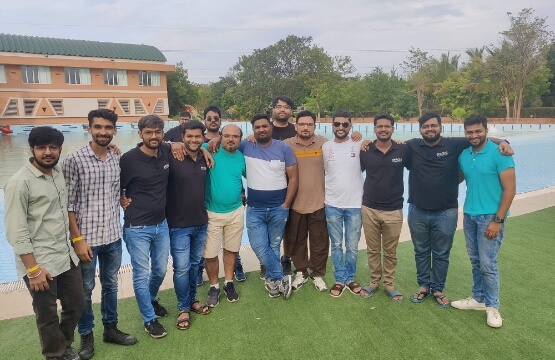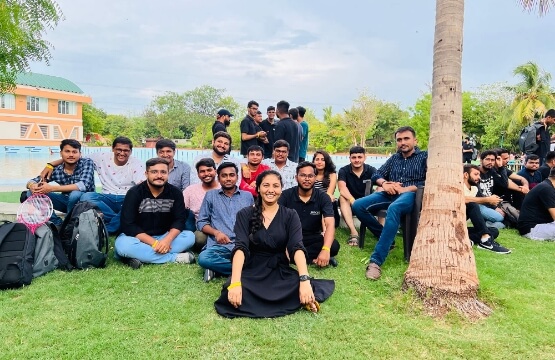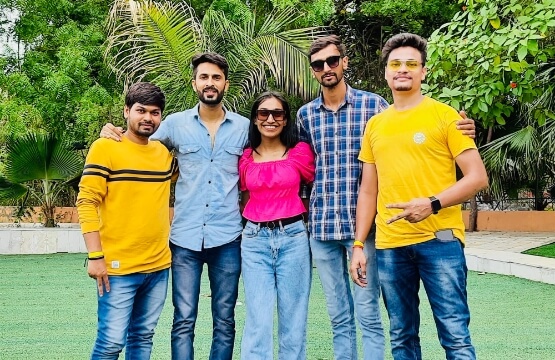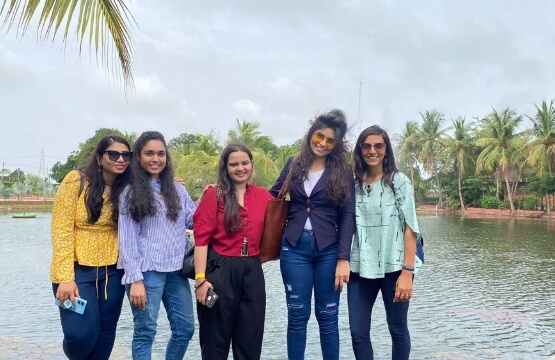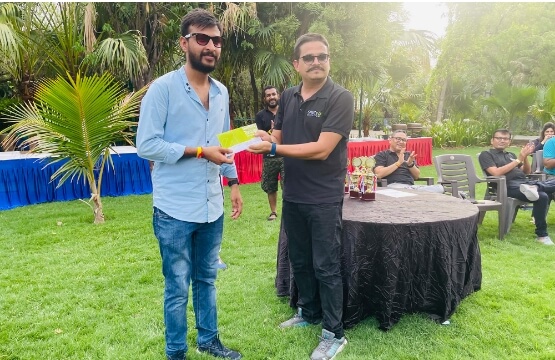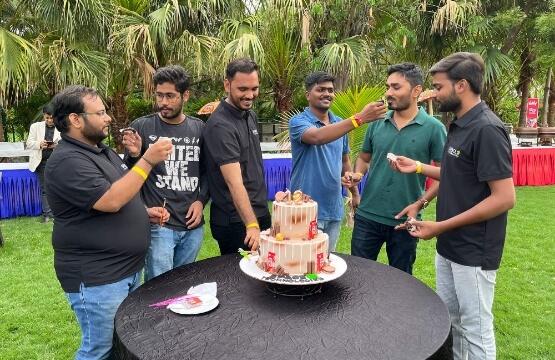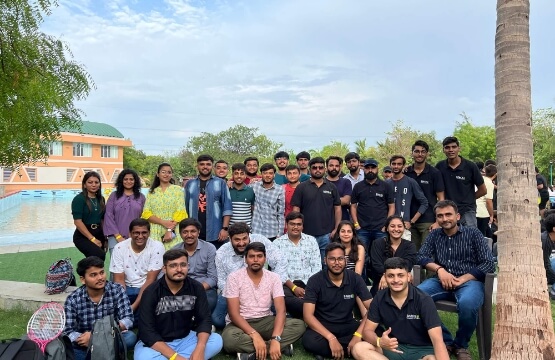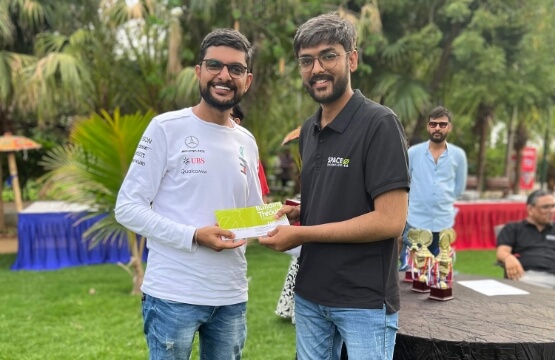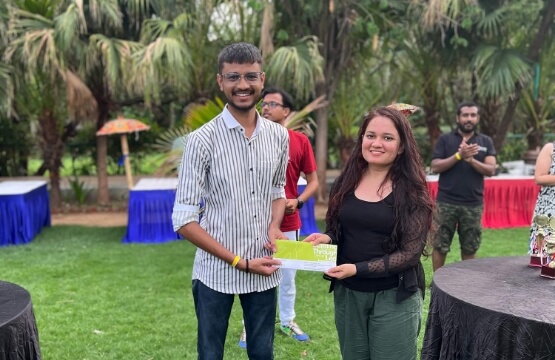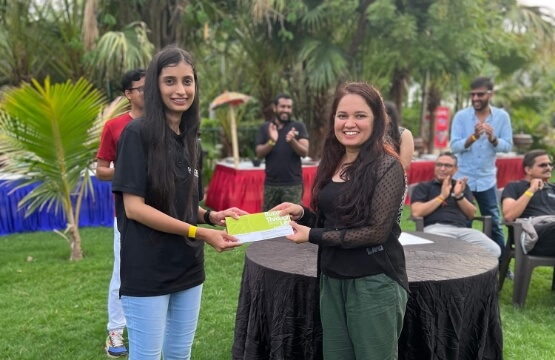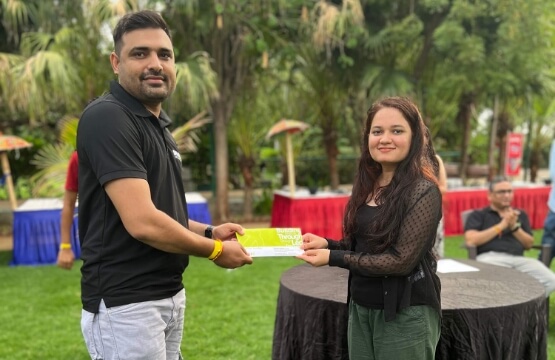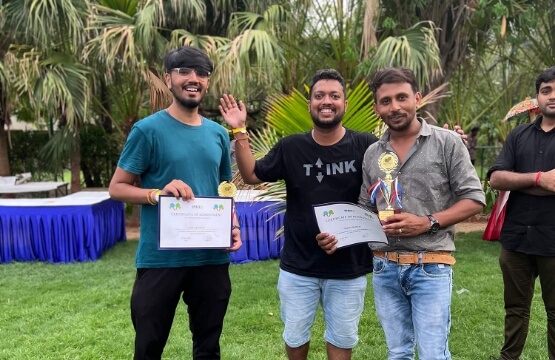 Table Tennis Tournament
The month of June was full of excitement at our Space-O office. And, this Table Tennis tournament was one of the reasons. Look at the fun we had during this tournament.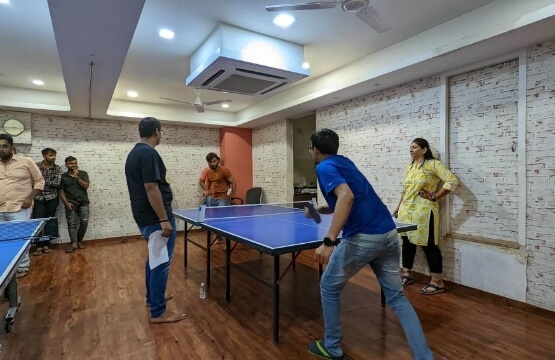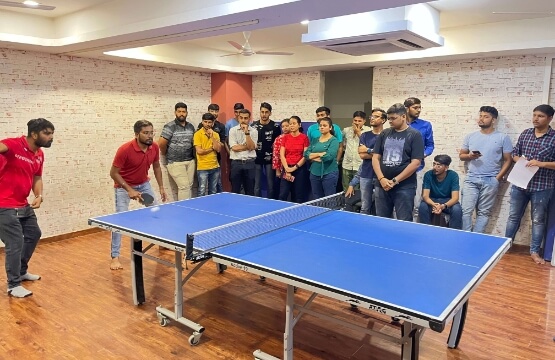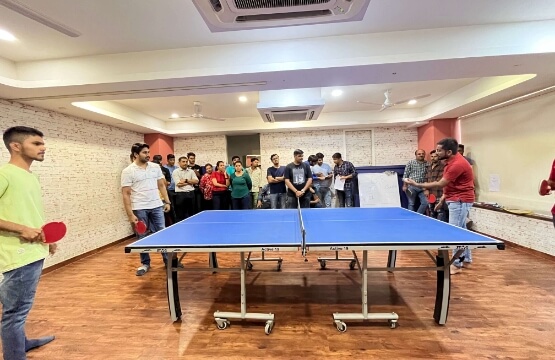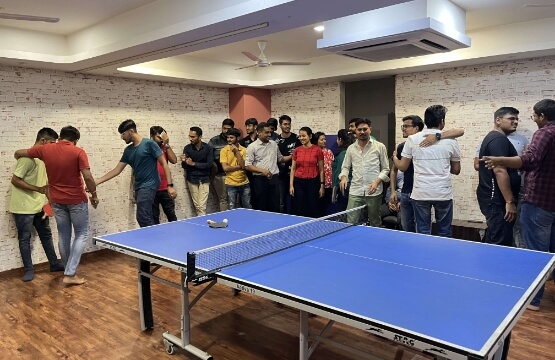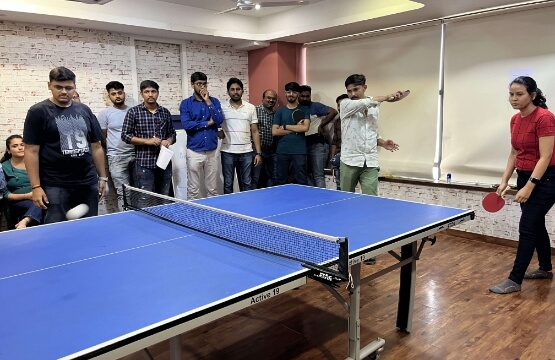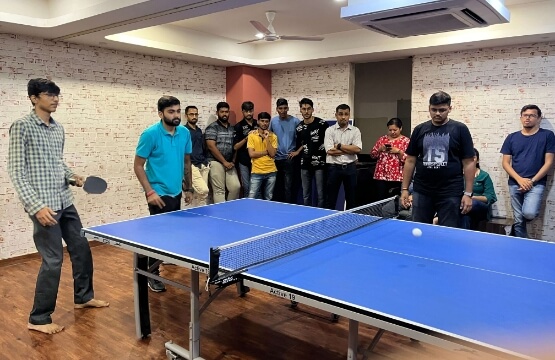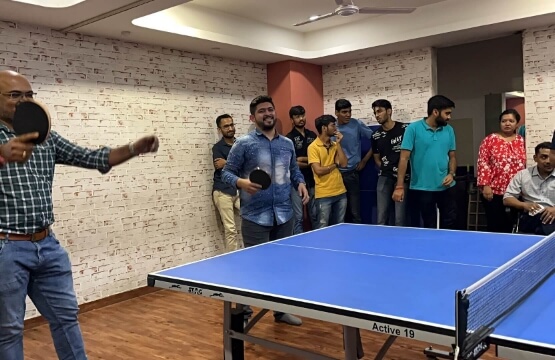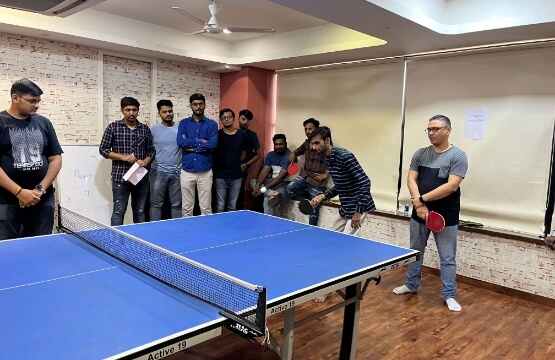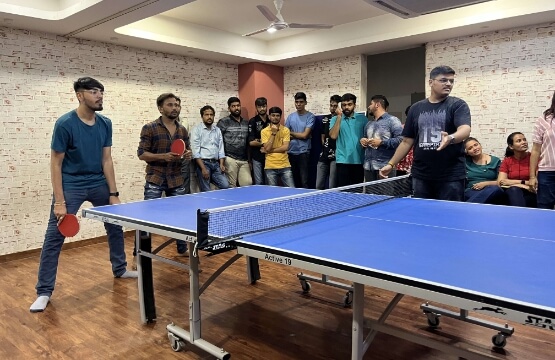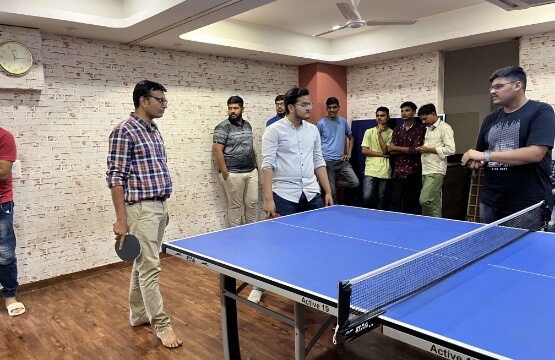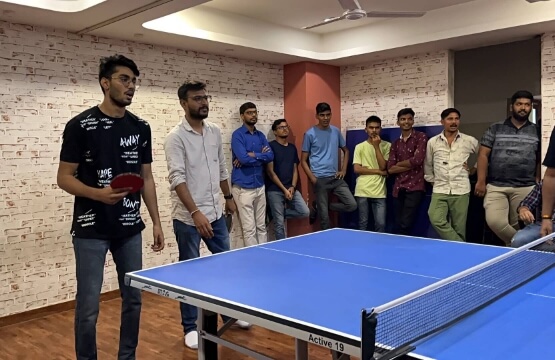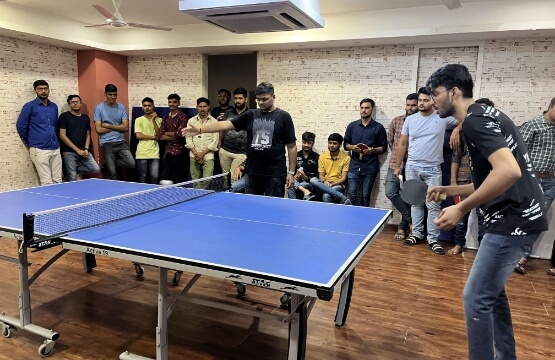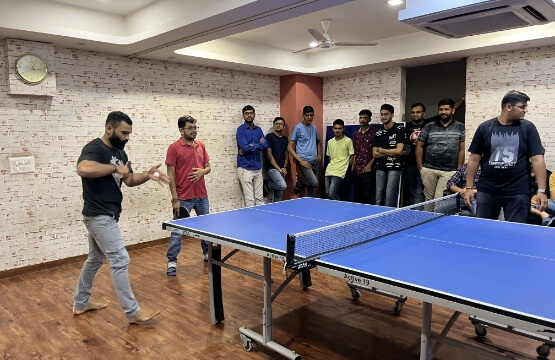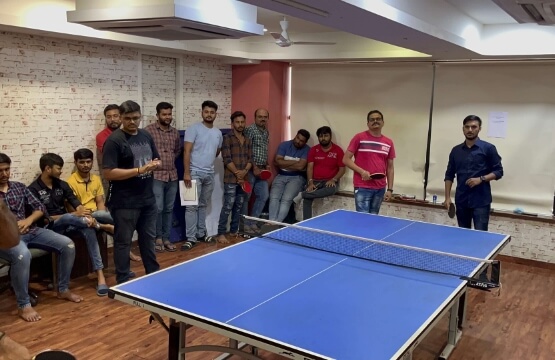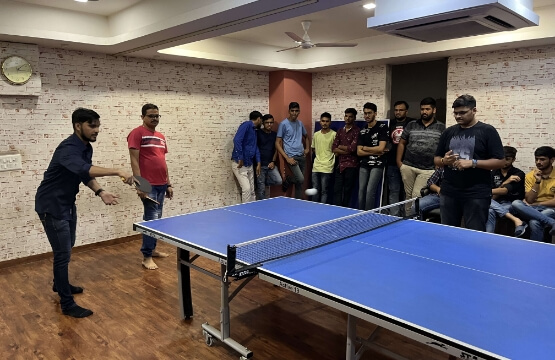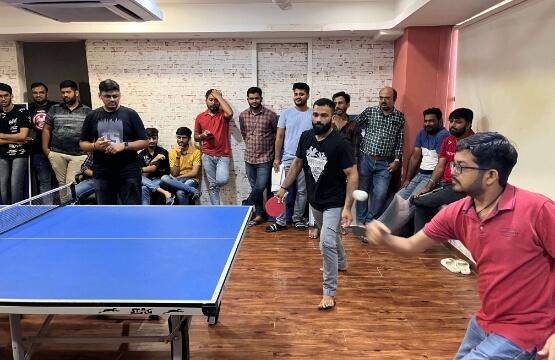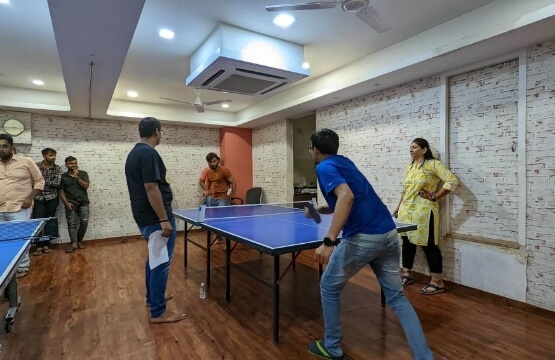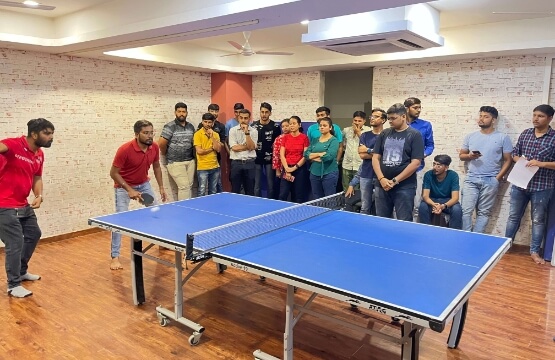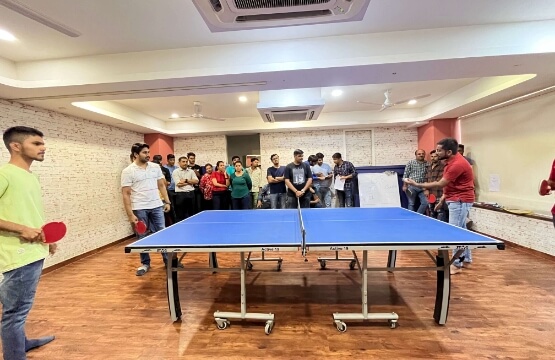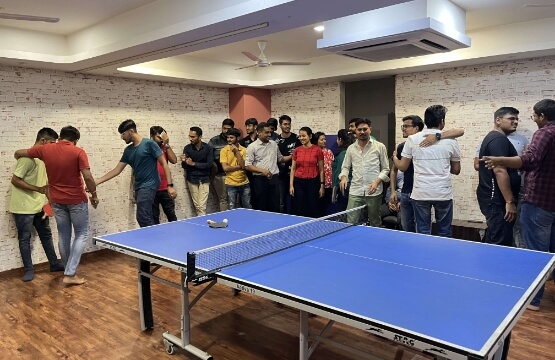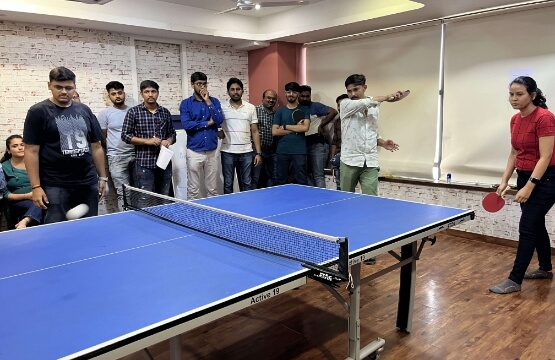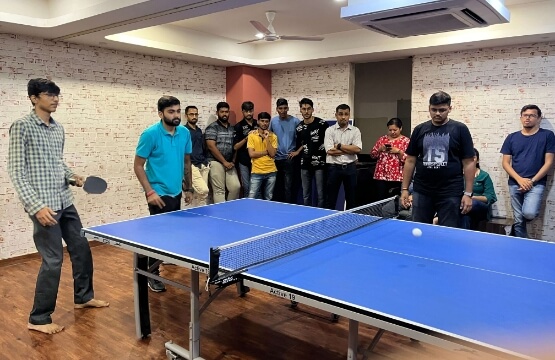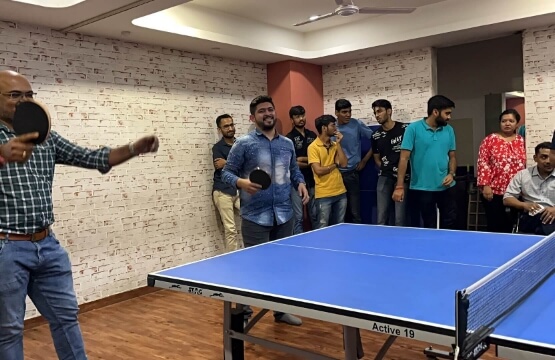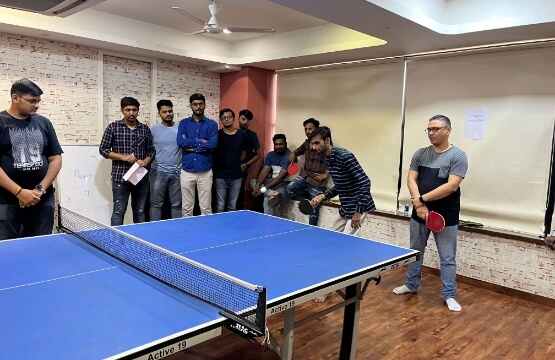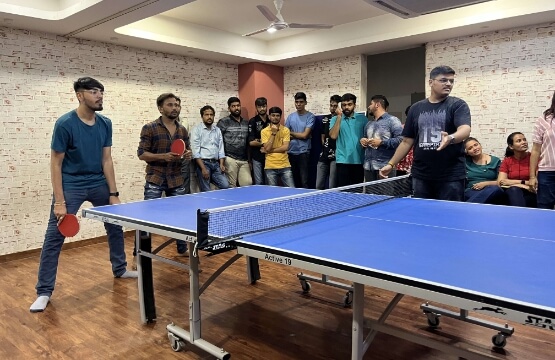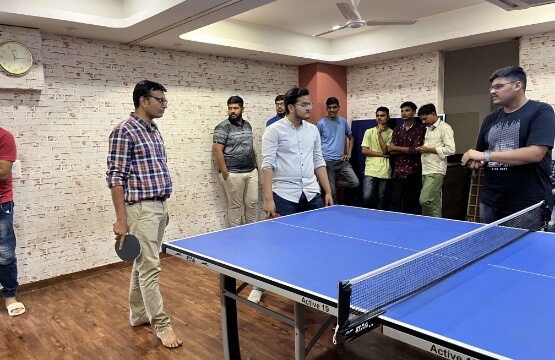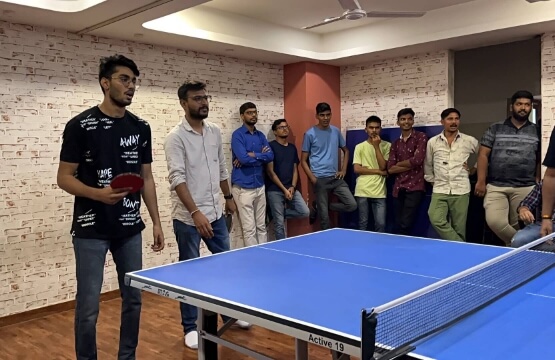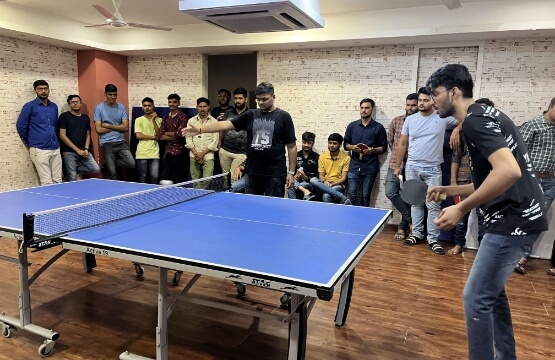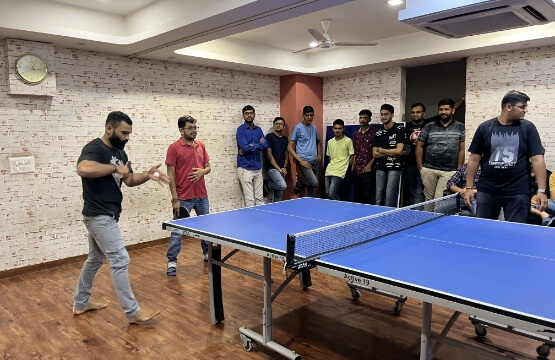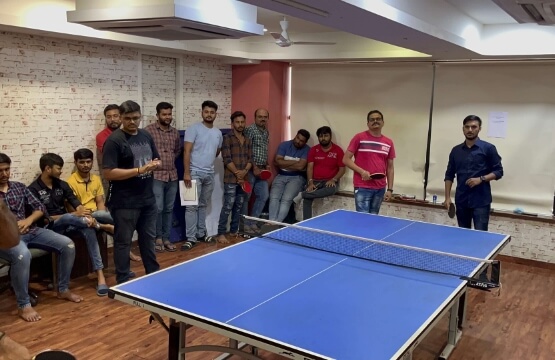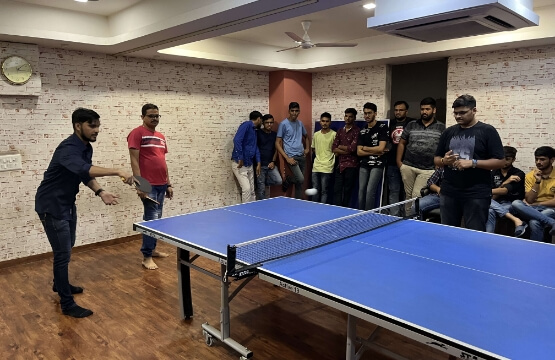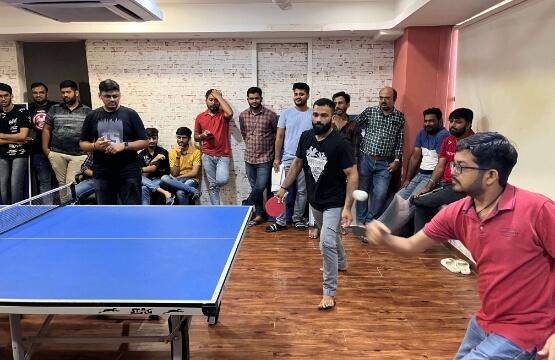 Carrom Tournament
We organized a carrom tournament in May 2022. When you see these pictures, you will feel the energy and excitement we had at our game zone. These activities are the base to build bonds between different development teams.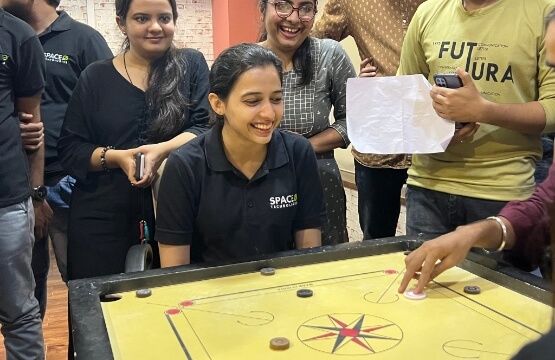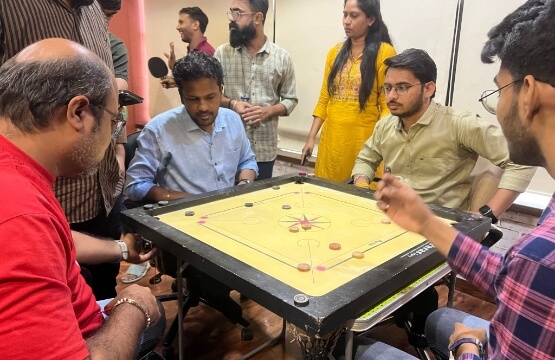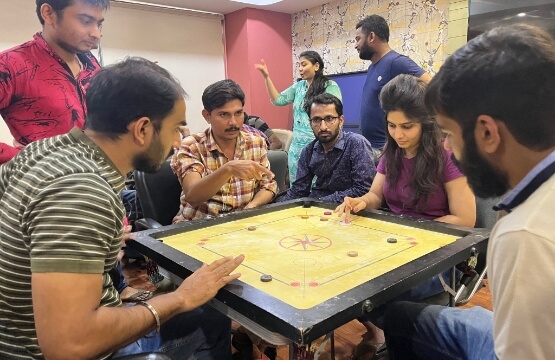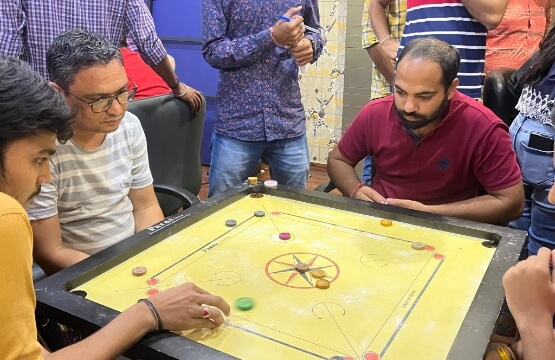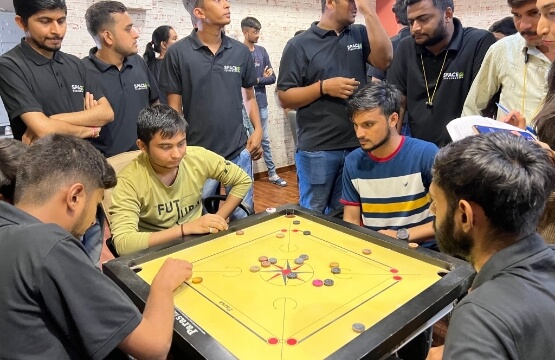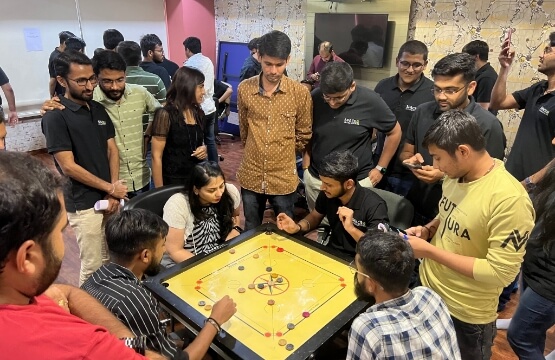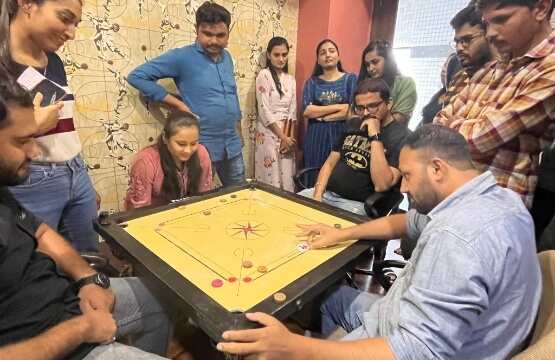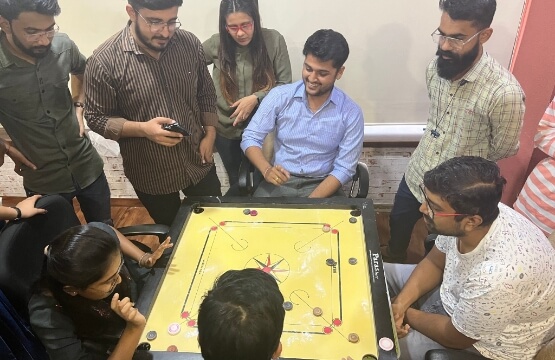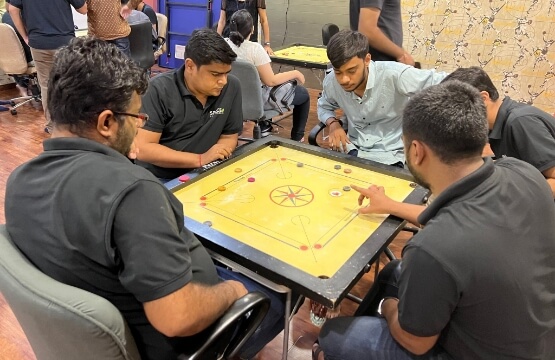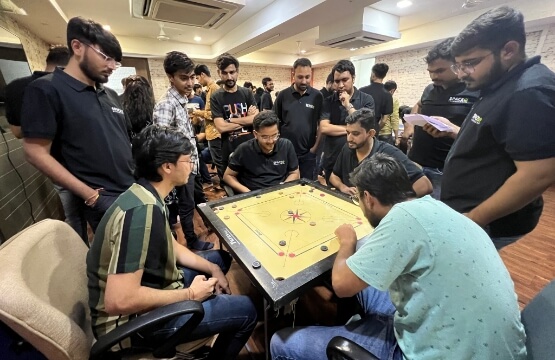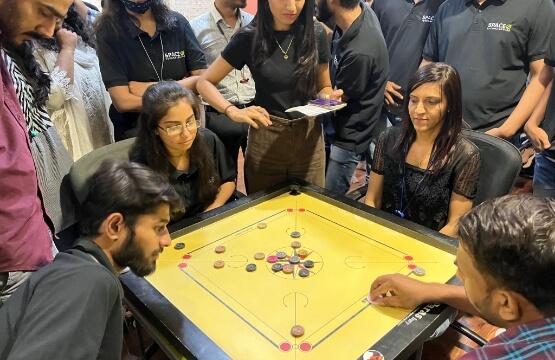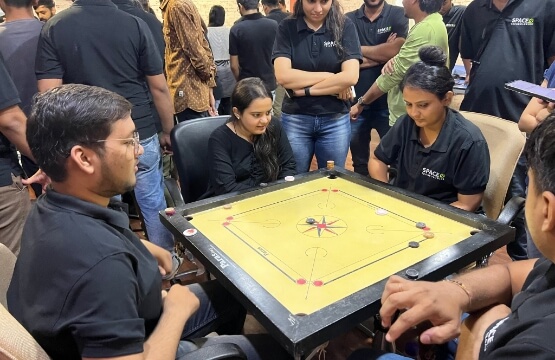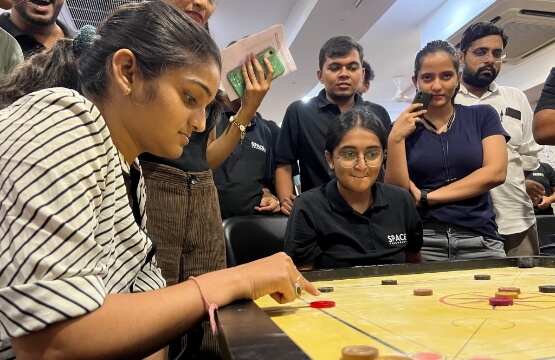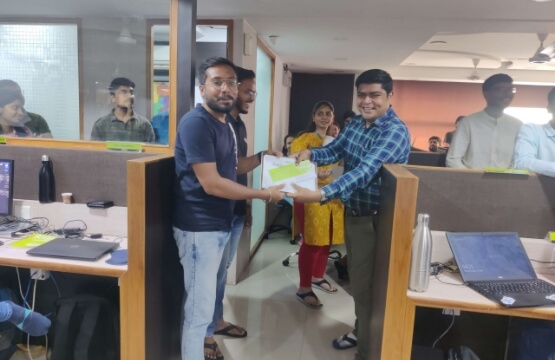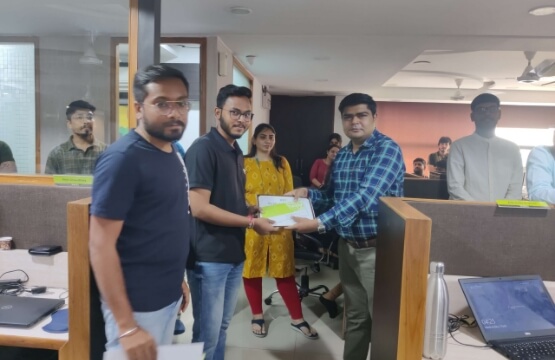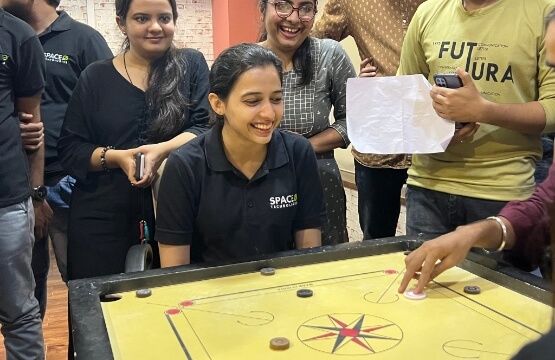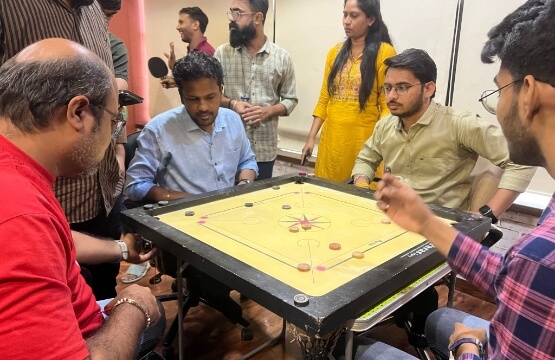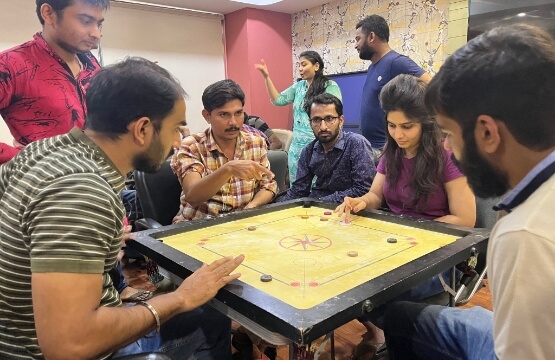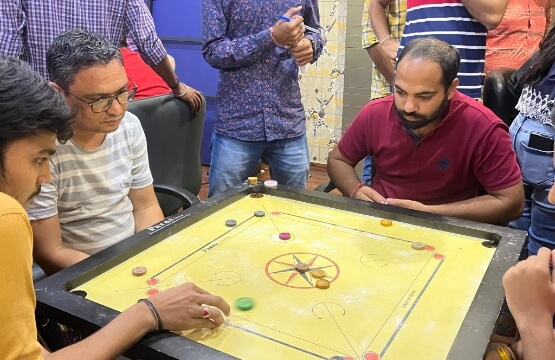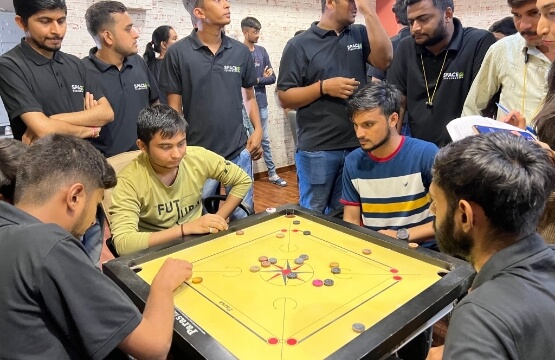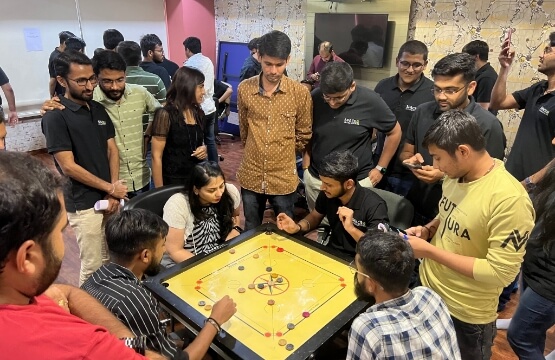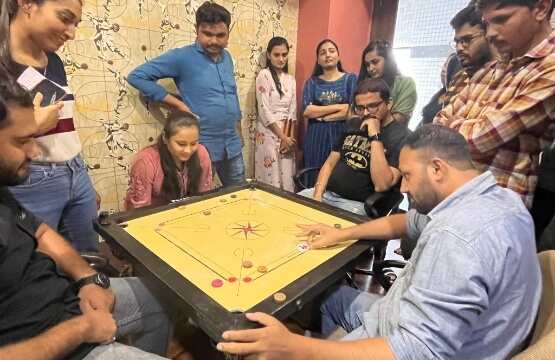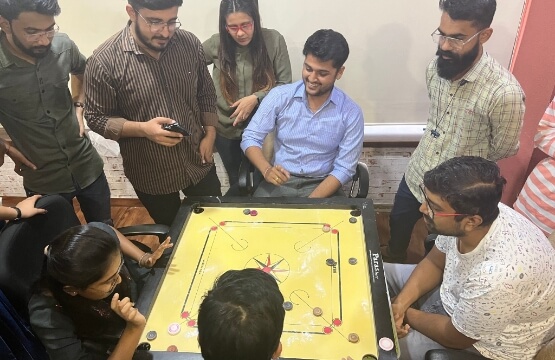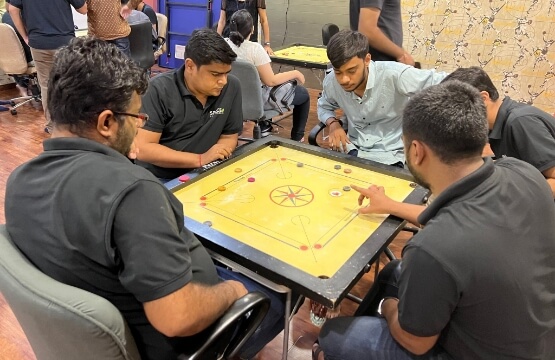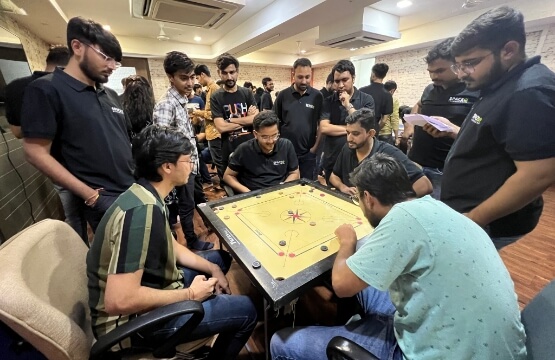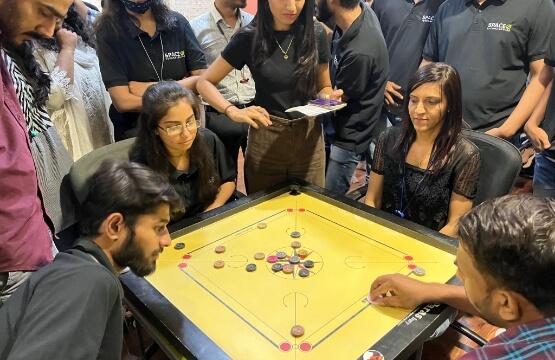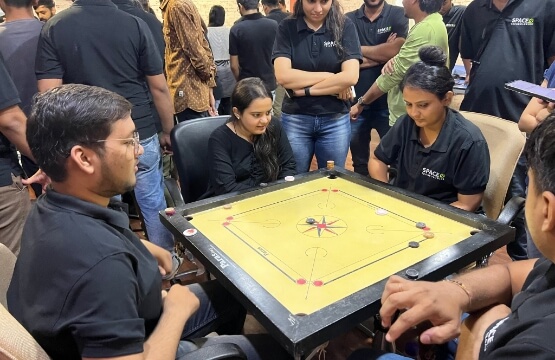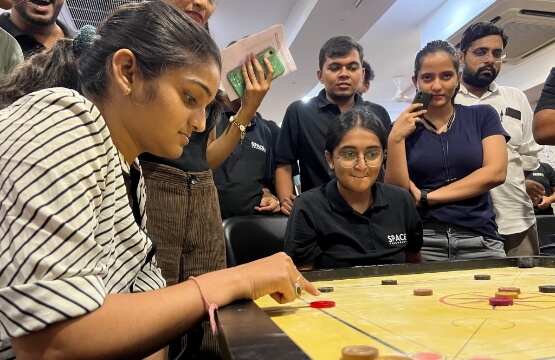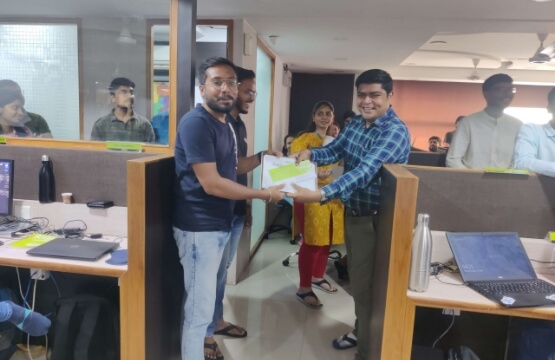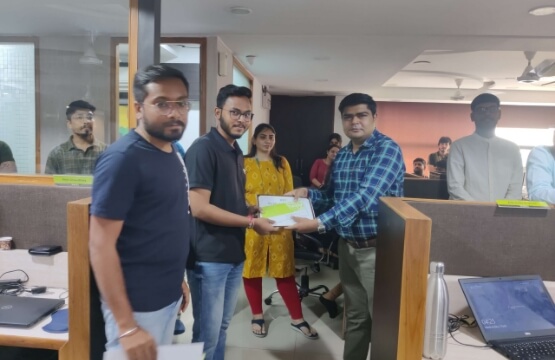 Hackathon Event
60+ developers participated in the Hackathon event organized by Space-O. The 11+ teams had to build a complete solution in JUST 24 hours. Enthralling, isn't it? The aim of this event was to create more leaders for tomorrow, accelerate the speed of innovation, and of course team collaboration. Check out some of the glimpses from the event day.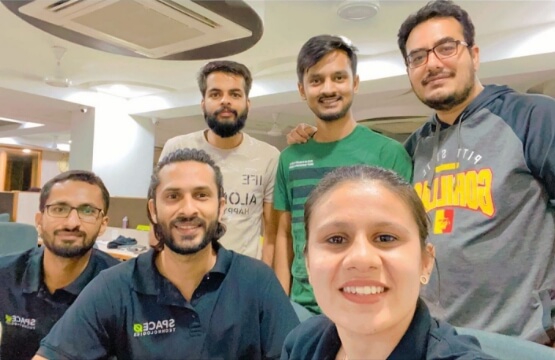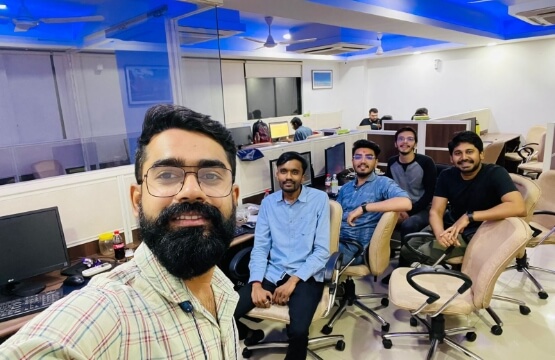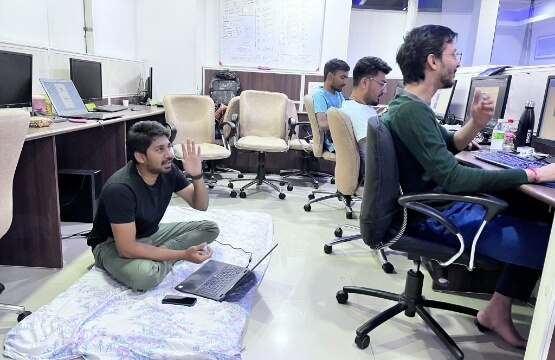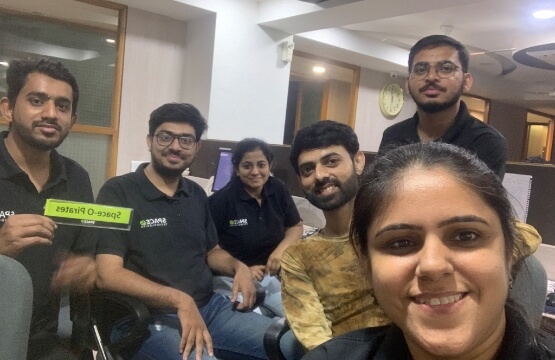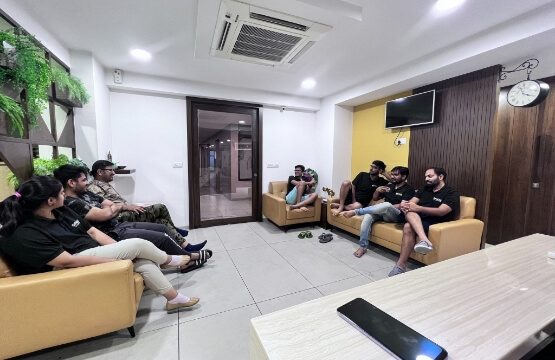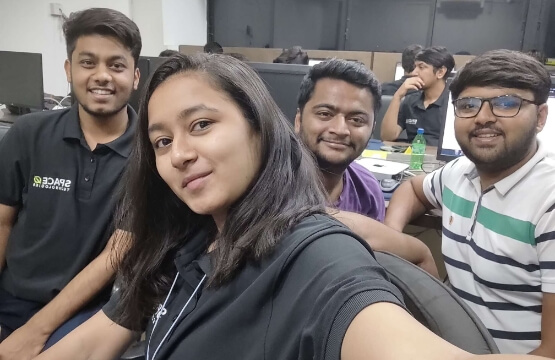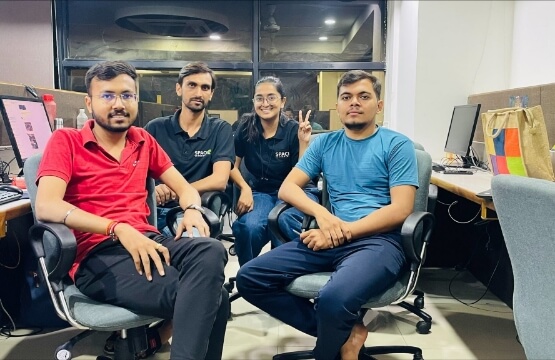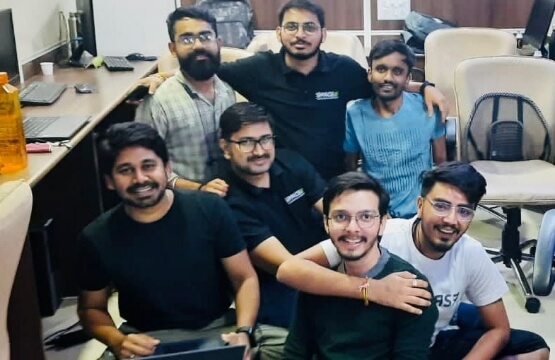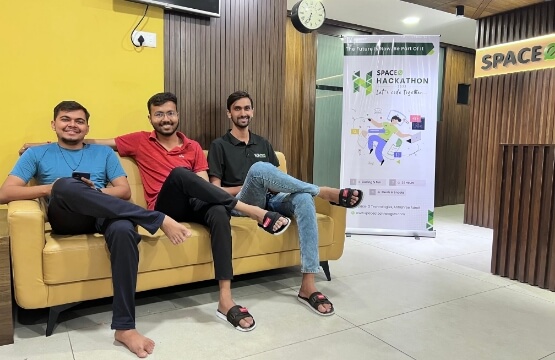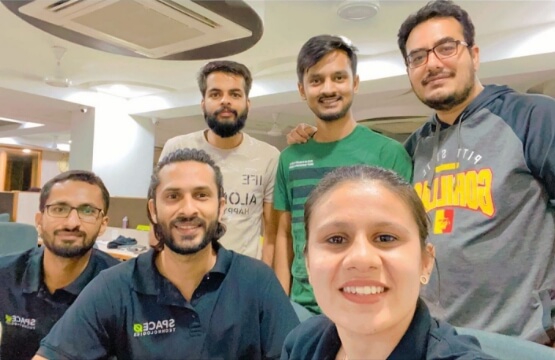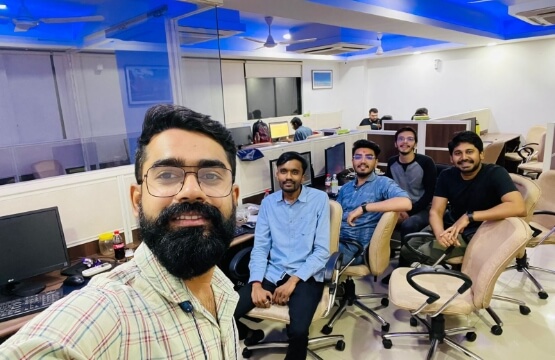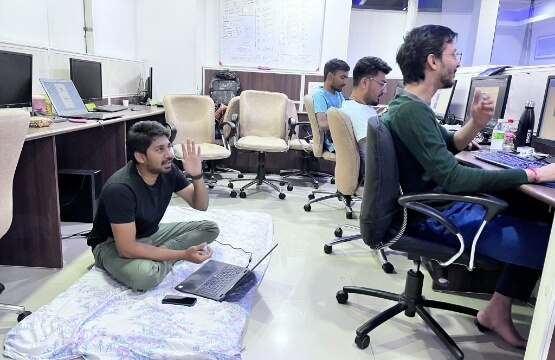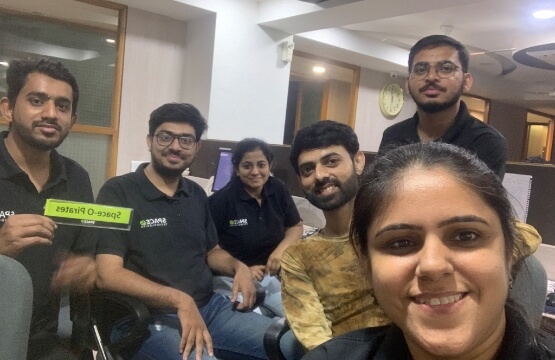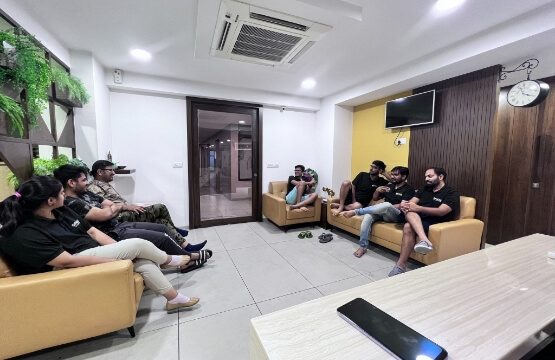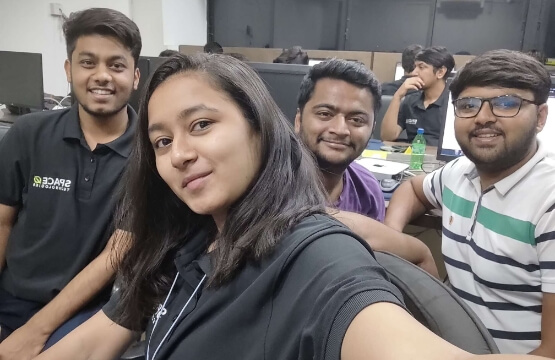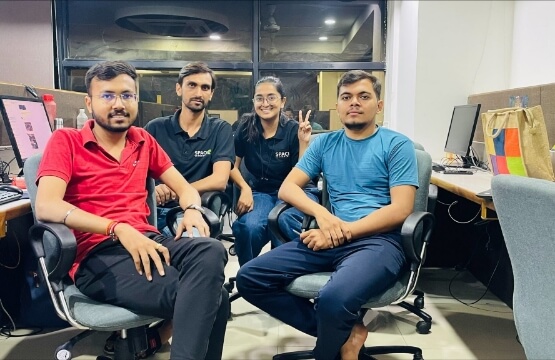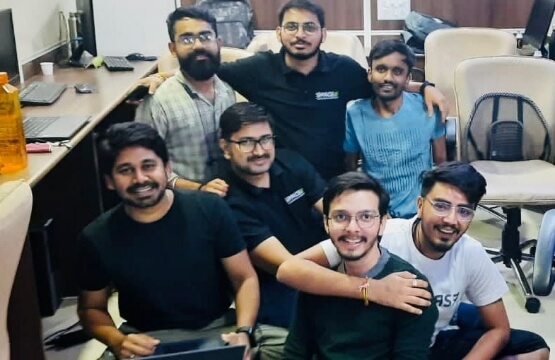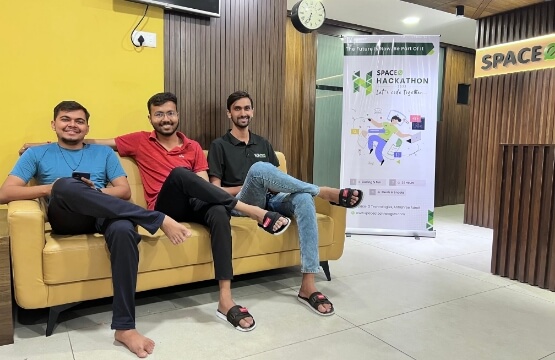 Women's Day 2022
On International Women's Day, we organized a Zumba event for our lovely ladies of Space-O. A well-known Zumba trainer of Ahmedabad visited and helped us enjoy great moments through dance. Let's see some of the glimpses of the event.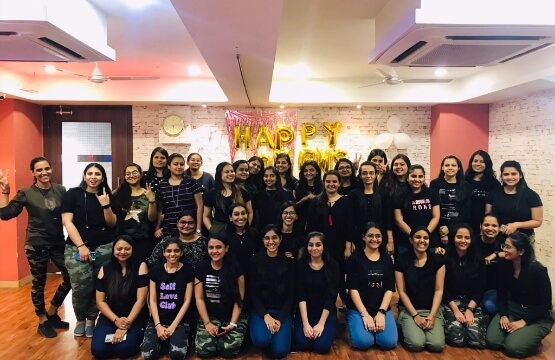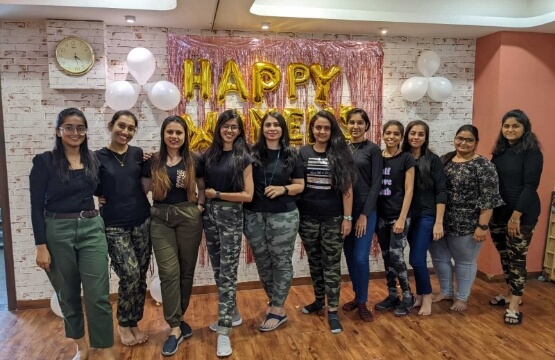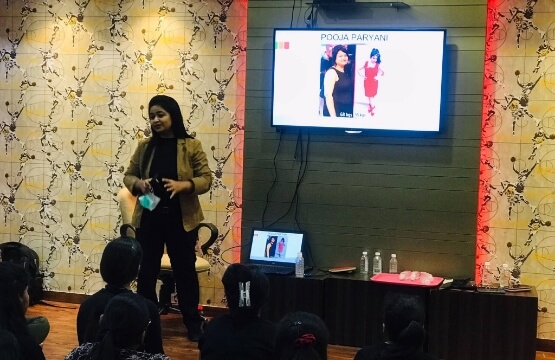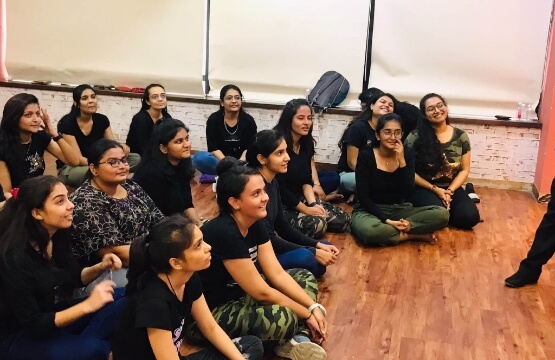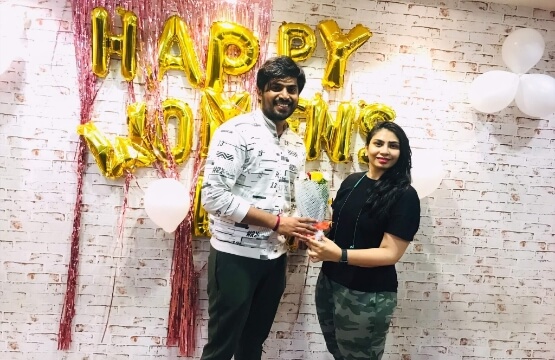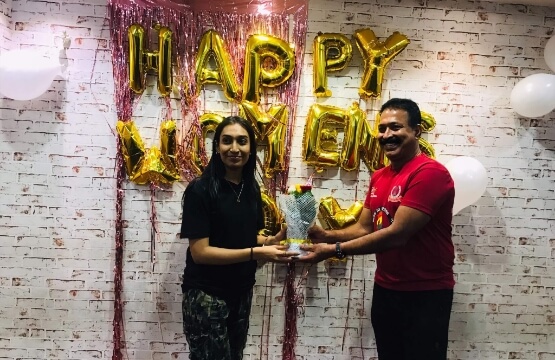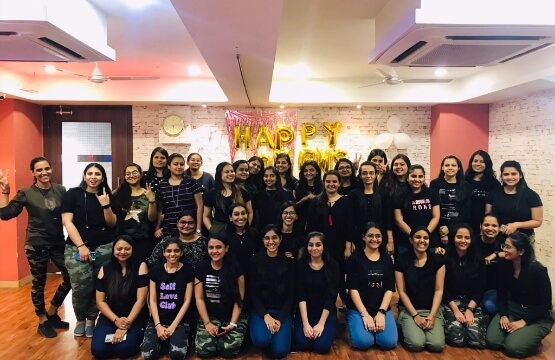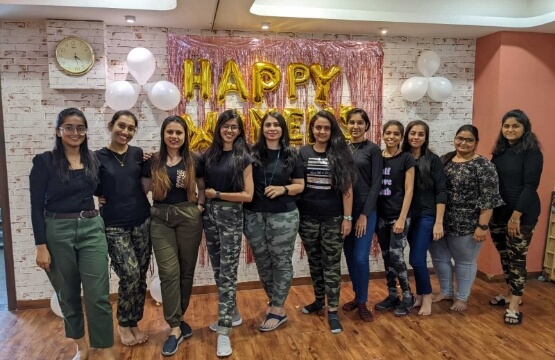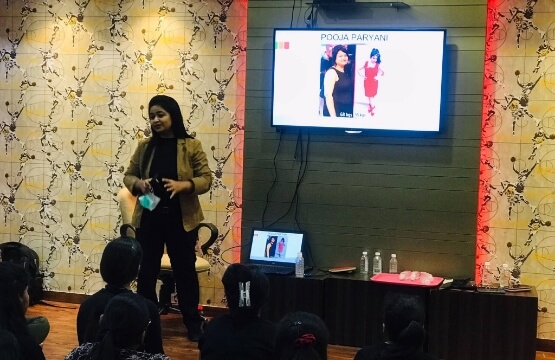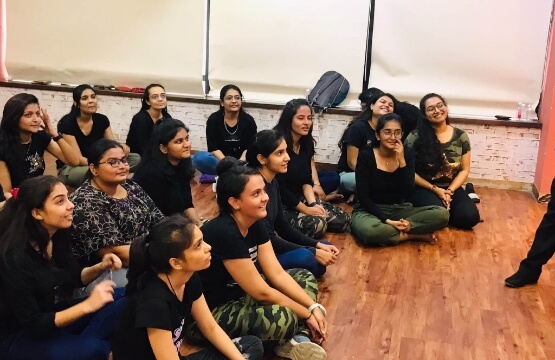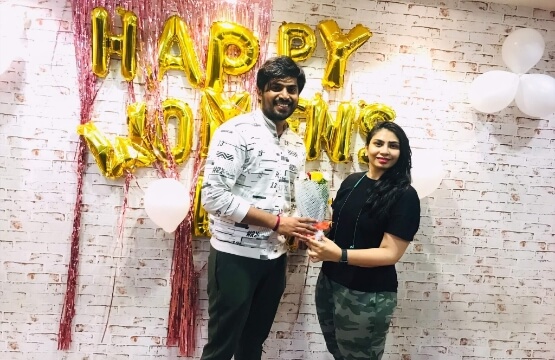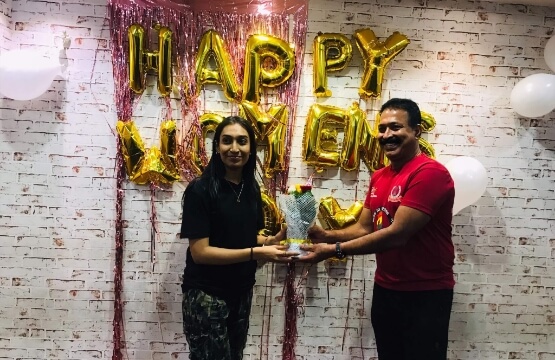 2021
The year 2021 has its ups and downs. But, the COVID can't stop us from having fun. Space-O is delighted to start the year with auspicious International Women's day and then followed by a celebration of Space-O's 11th anniversary and the International Yoga day. As the year proceeds, we are planning to work on more fun projects. So, don't just sit in the corner. Join us in this exciting venture by glancing at our celebrations.
Rejuvenation Week
Every year, we enjoy rejuvenation week at Space-O. We take a complete paid vacation for a week. In this video, our team members share their experiences of this rejuvenating vacation.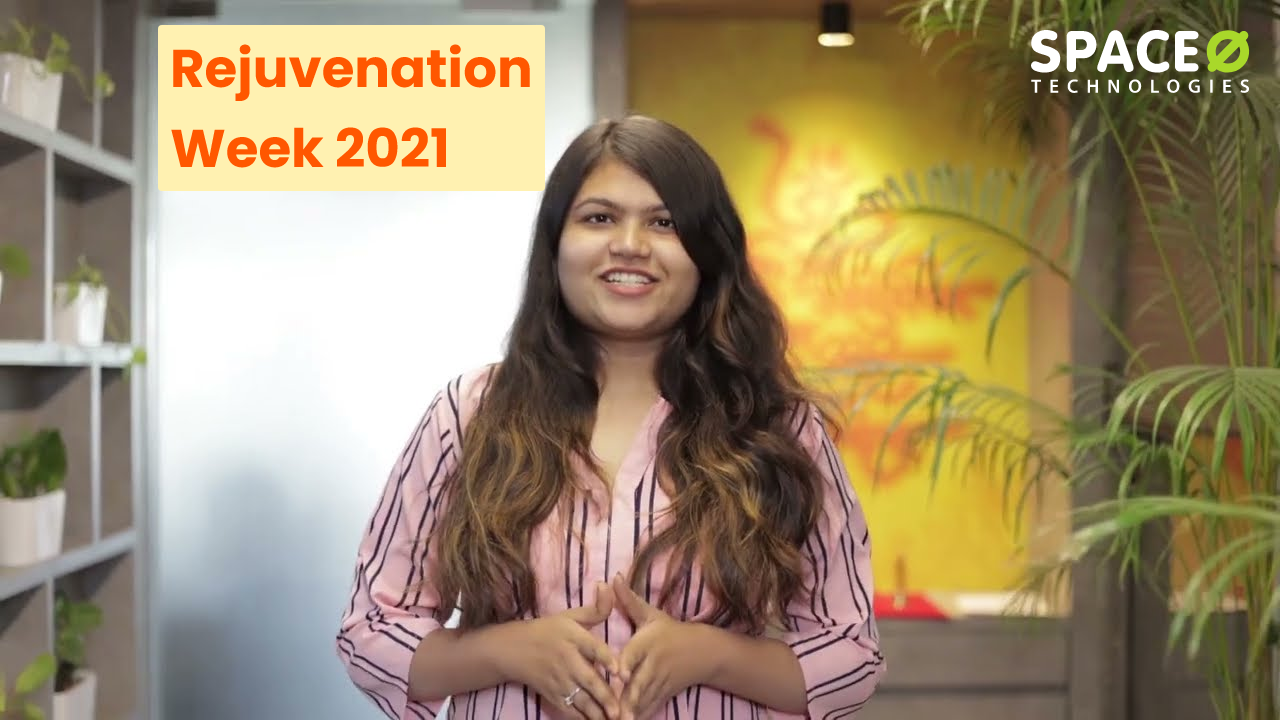 Spectrum Resort & Spa
Space-O hosted a weekend trip to Spectrum Resort & Spa in the lake city Udaipur on October 29, 2021, to strike a perfect balance between work and fun. We fell in love with the royal bliss of Udaipur, a perfect destination that was filled with happiness, leisure, and luxuries.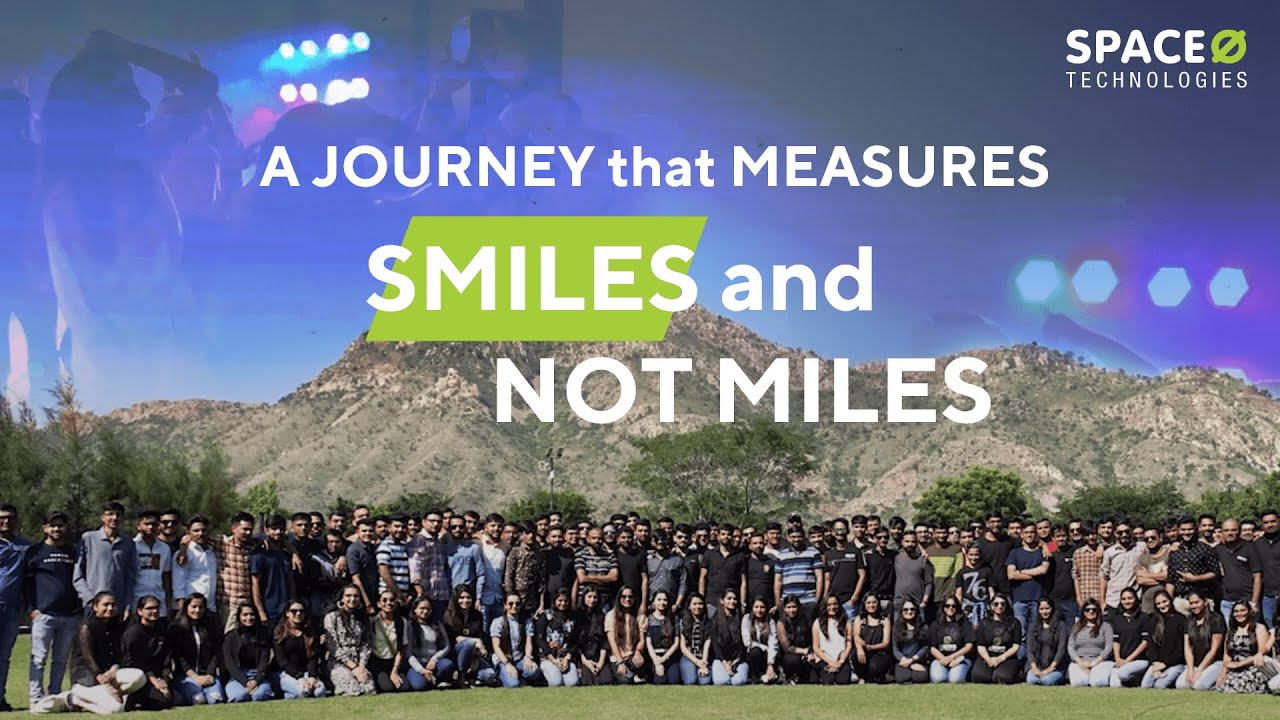 Navaratri Celebration
Just like every year, the Space-O family left no stone unturned to make these 9 days of festival memorable for everyone. With full zest and enthusiasm, everyone showed their presence in playing Garba and team-building games to make this celebration even more special.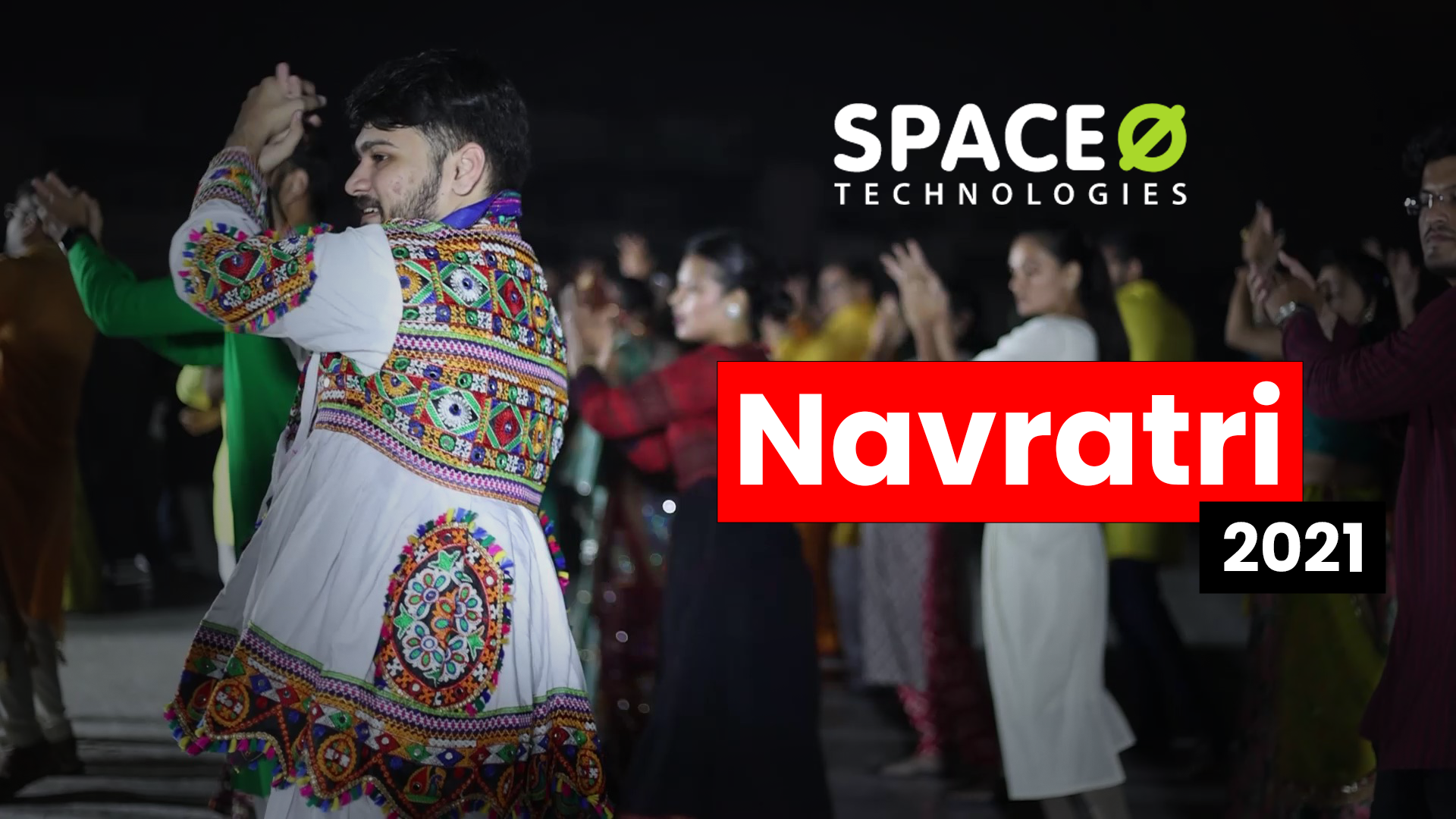 Ganesh Chaturthi
Welcoming Lord Ganesha is a ritual, we follow every year to bring joy, happiness, good health, prosperity, and peace to our lives. This year, we opted for the tree Ganesha based on the theme of 'Visarjan Me Se Sarjan'. The whole concept is to immerse Lord Ganesha's idol in a small water tub to use the same natural clay for planting trees.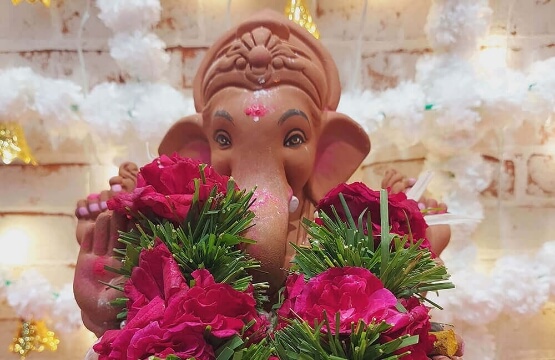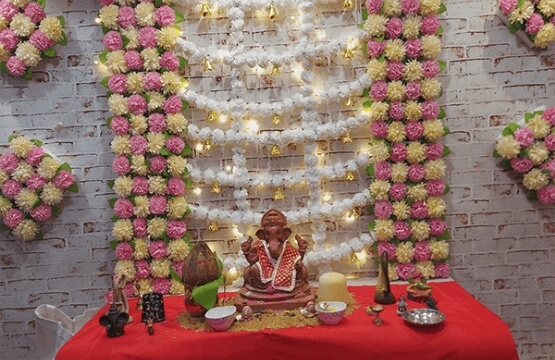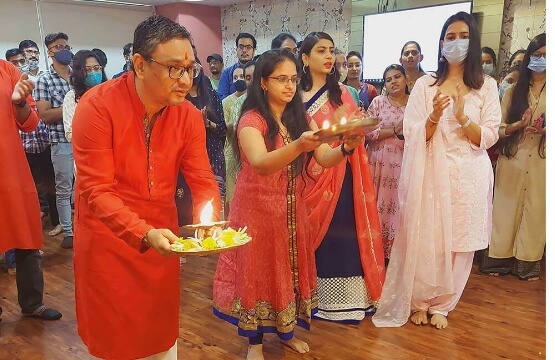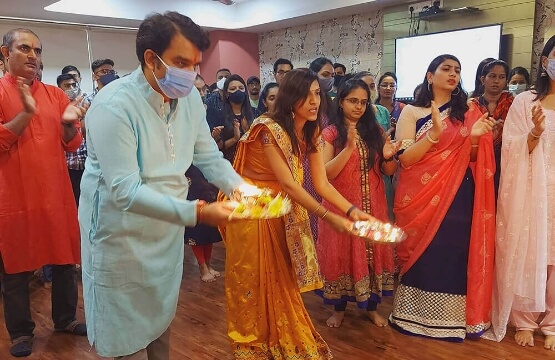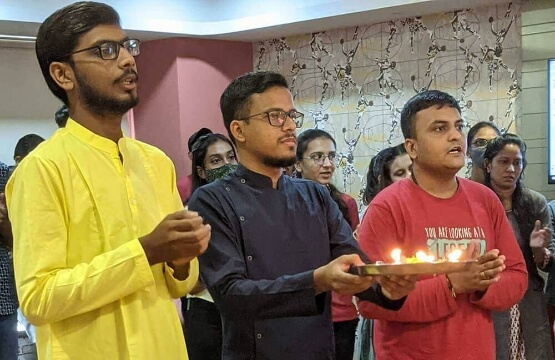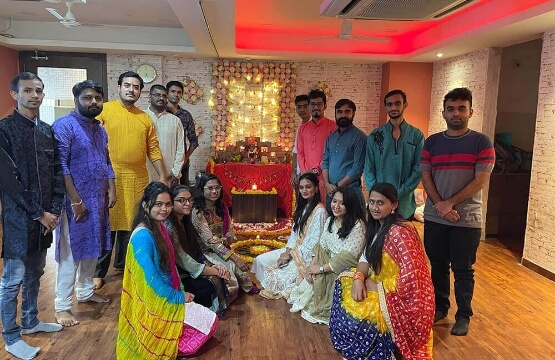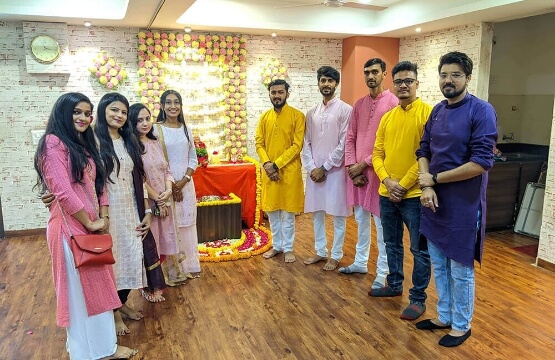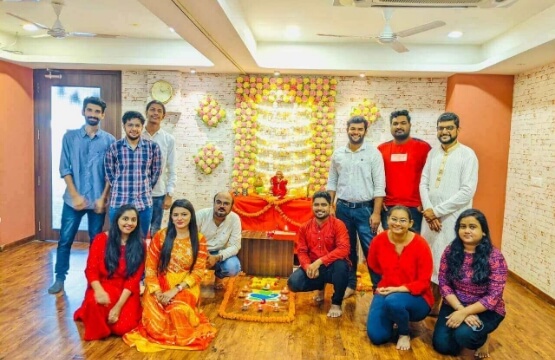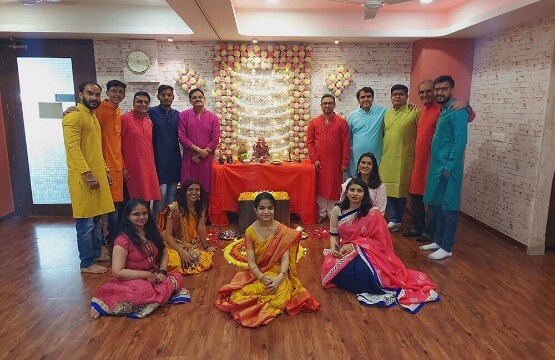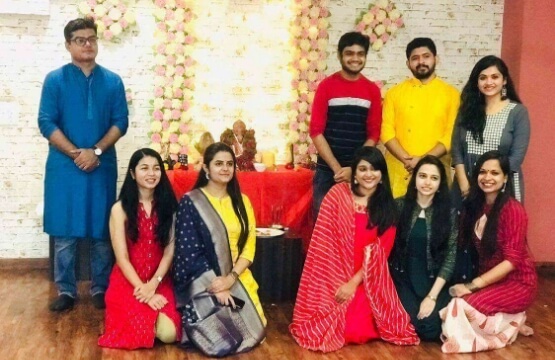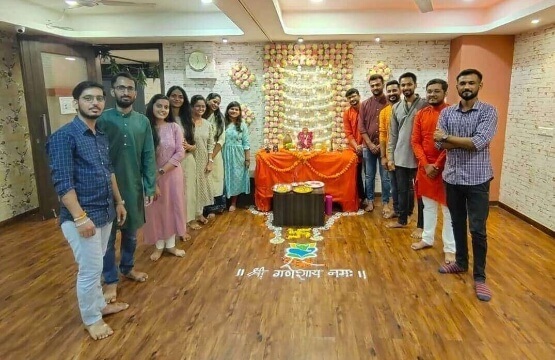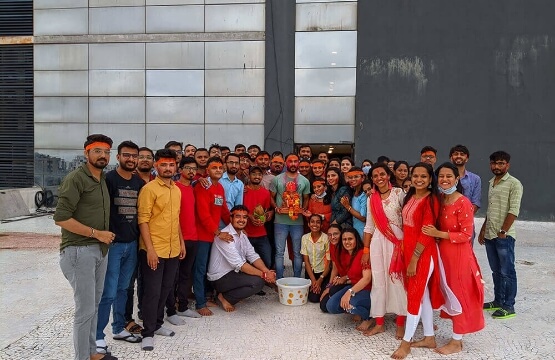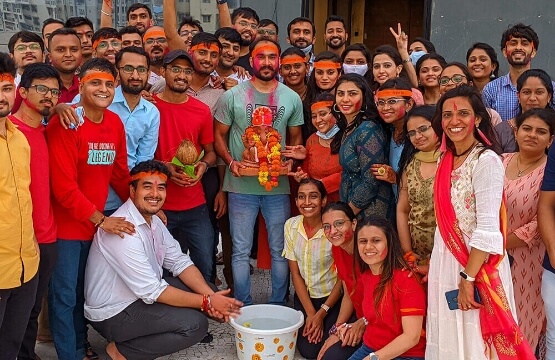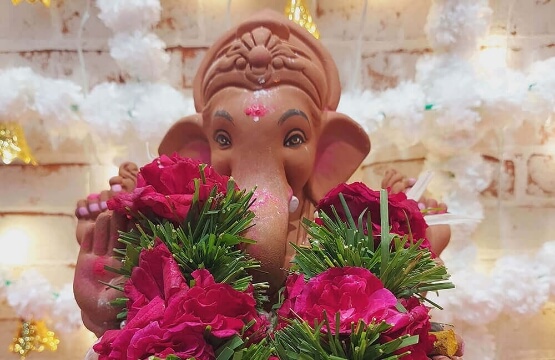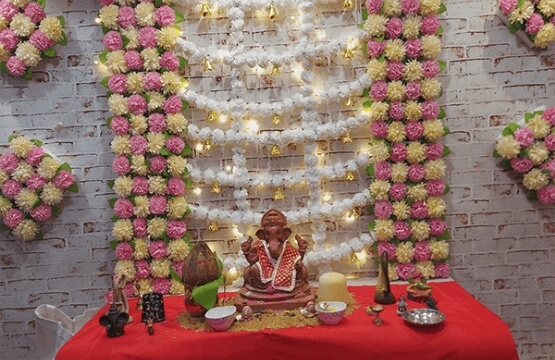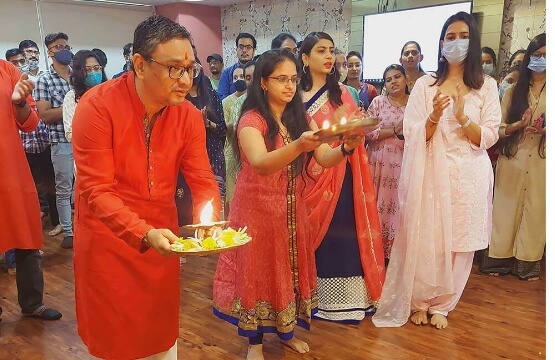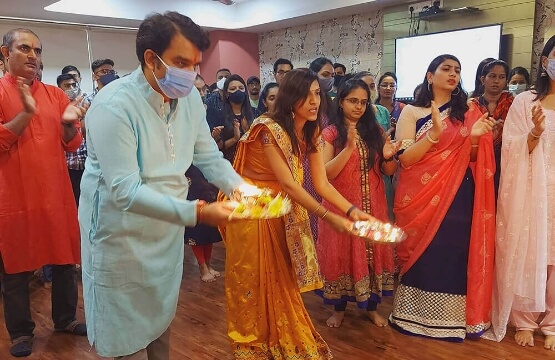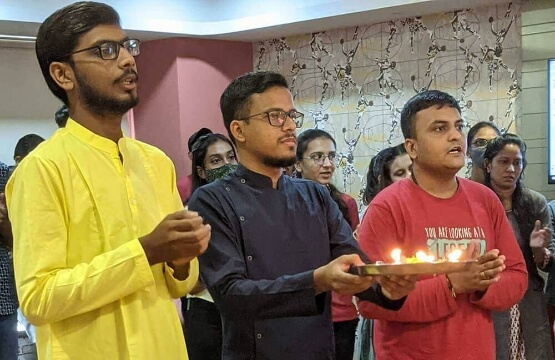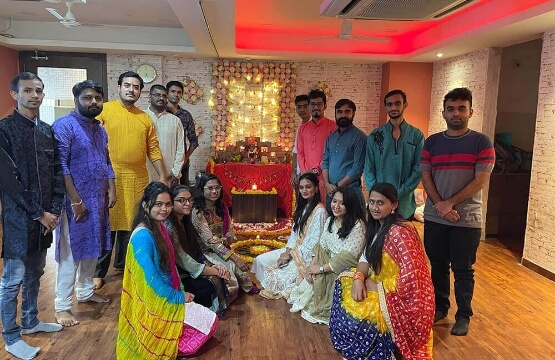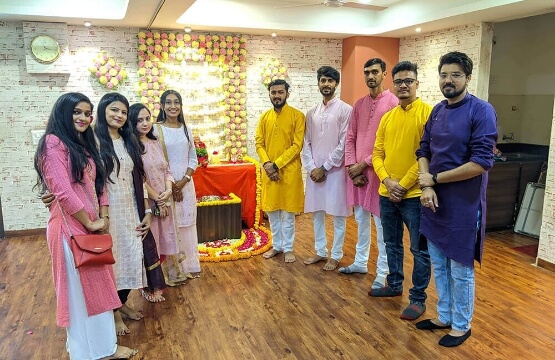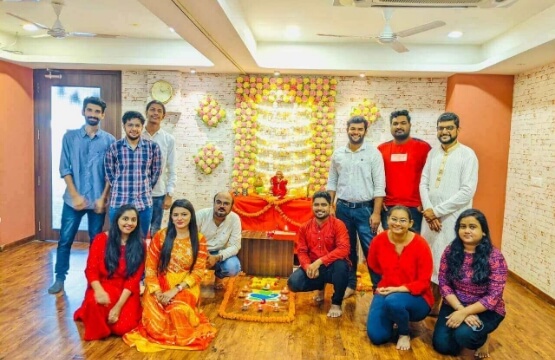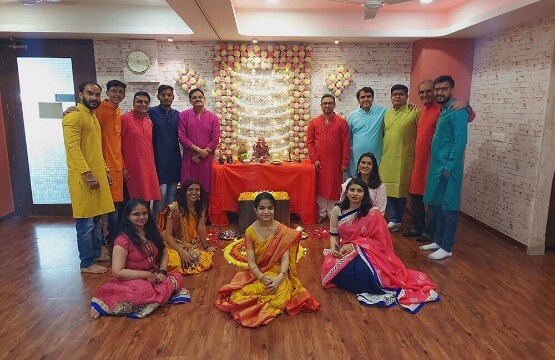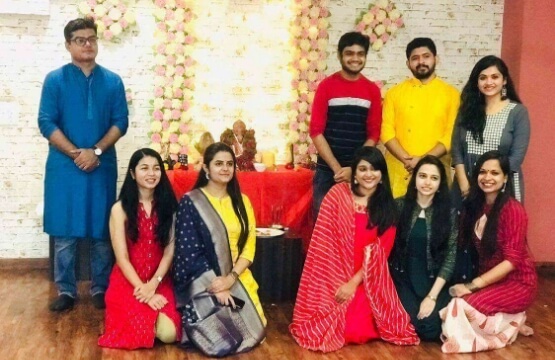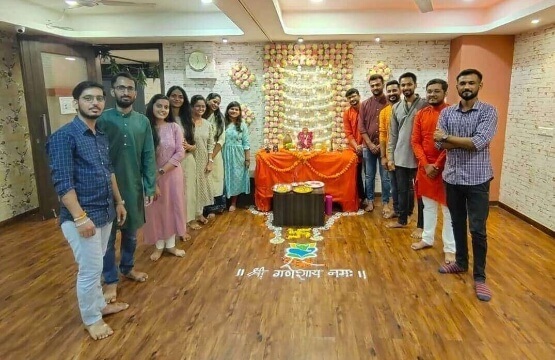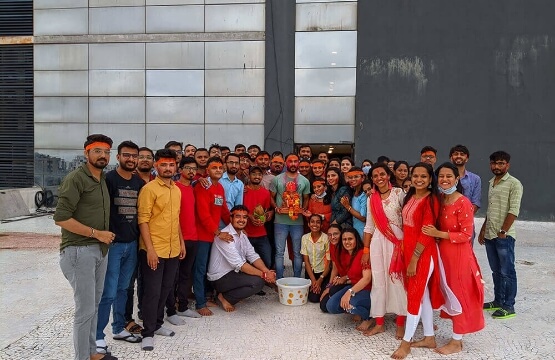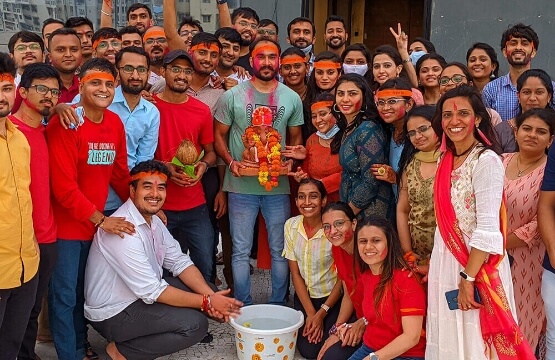 Office Inauguration
We inaugurated the new product office space in Ahmedabad. This state-of-art office is not only better and more spacious but also has comfy sitting arrangements, a hi-tech conference room, and a game room to rejuvenate the spirits from all-day work. Take a small virtual tour of our new office space in the product division.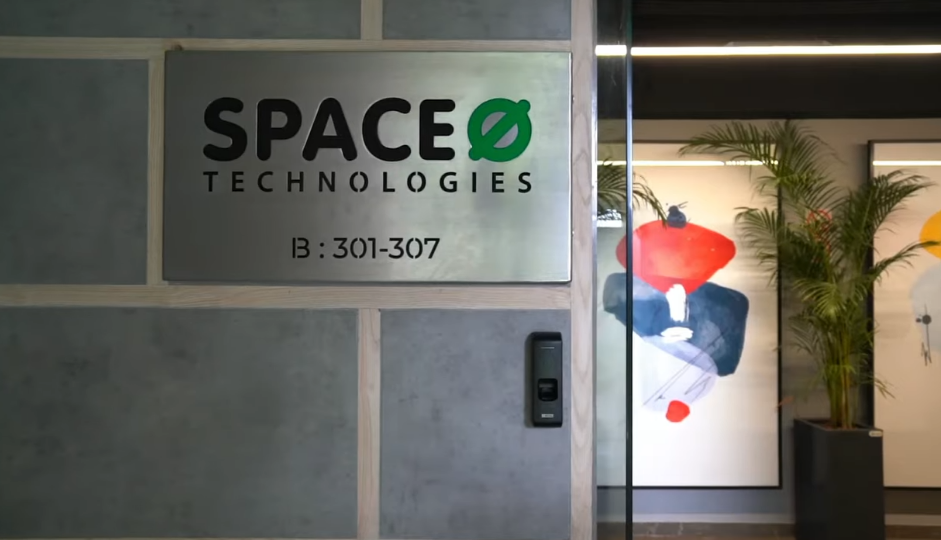 11th Anniversary of Space-O
Celebrating 11 years of continuous innovation and success at Space-O. We believe the anniversary is not only a celebration of success but, it's a celebration of trust-based relations built with the team. We turned eleven and celebrated the grand success by playing mindful games to tune ourselves into one.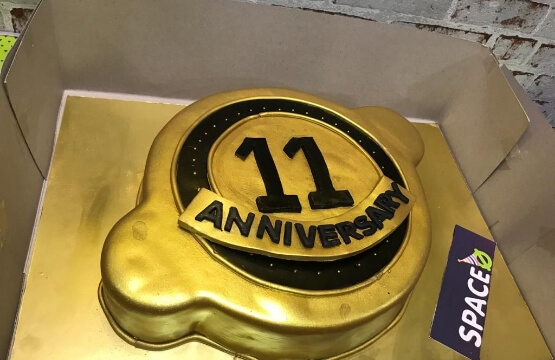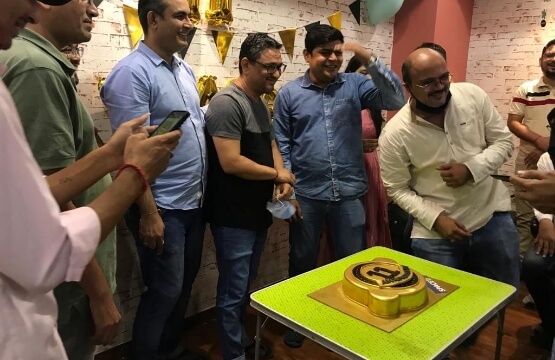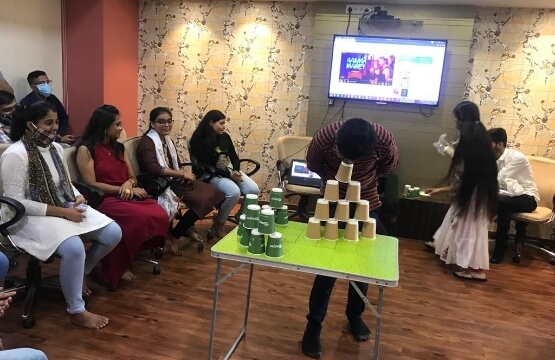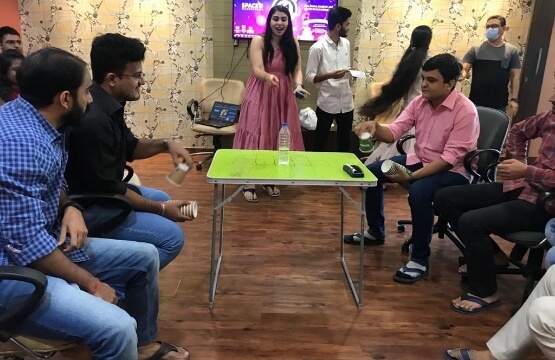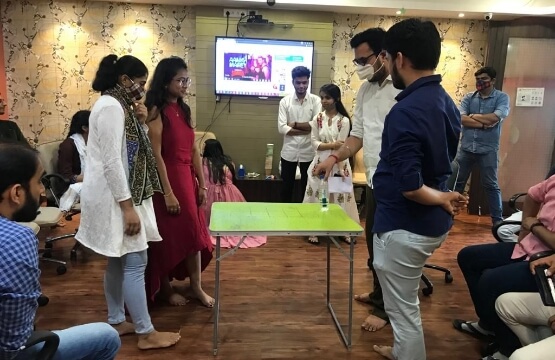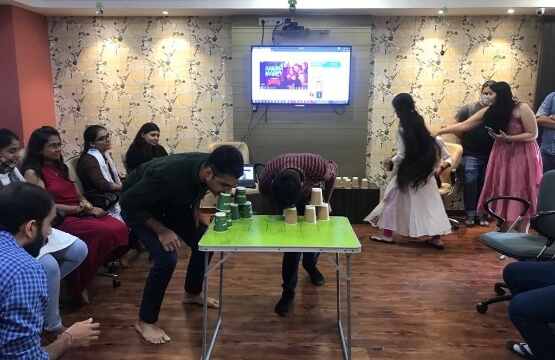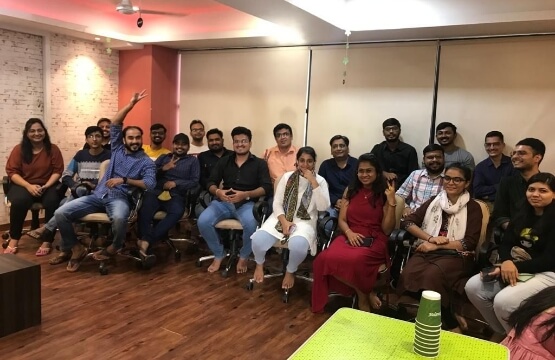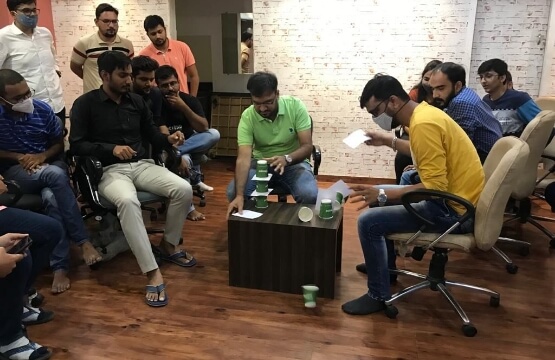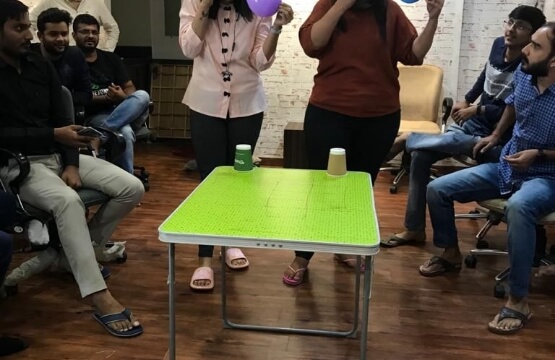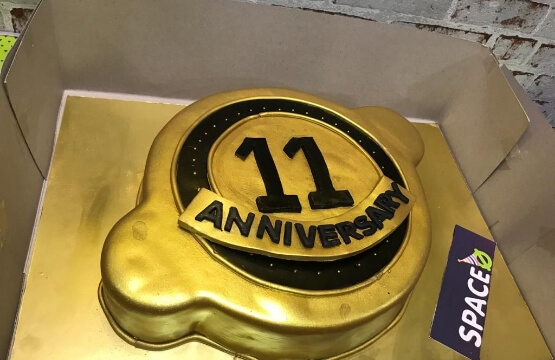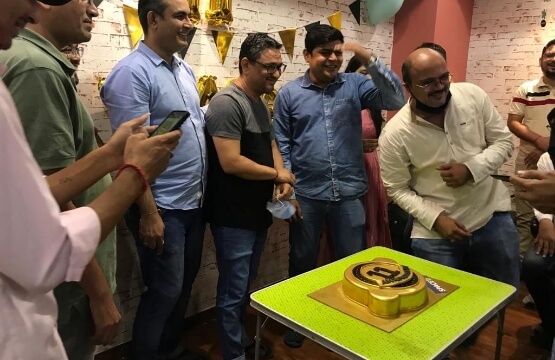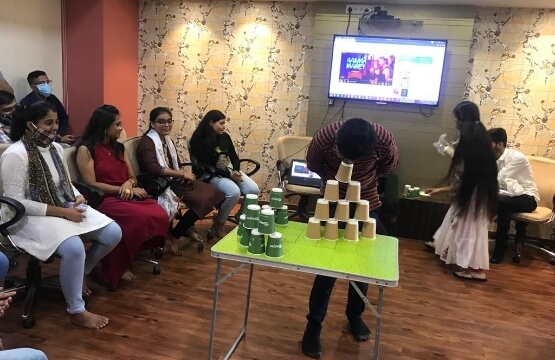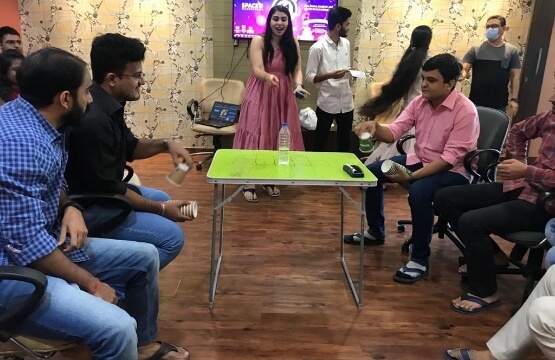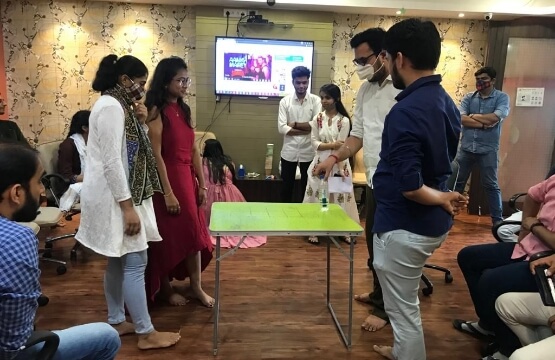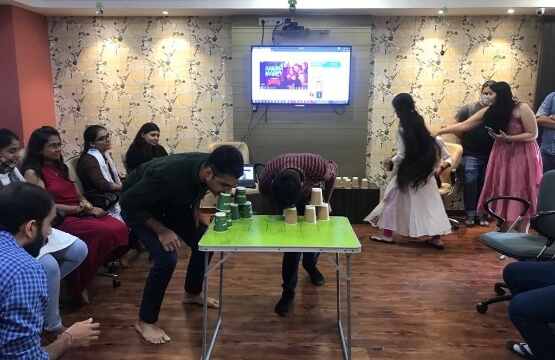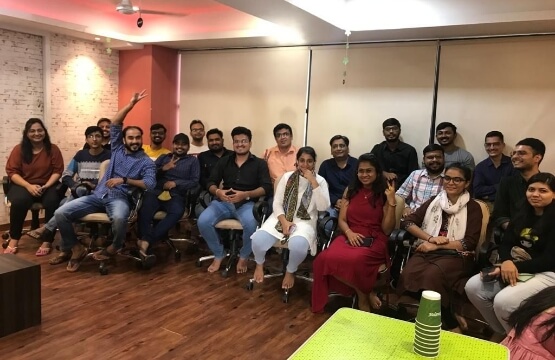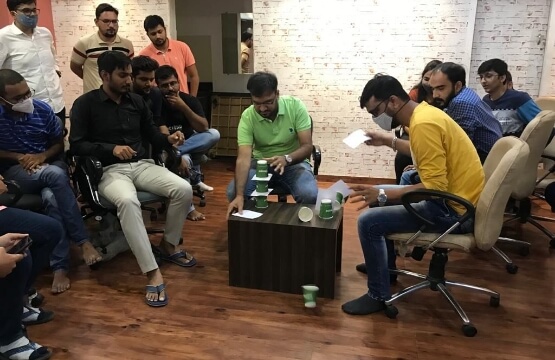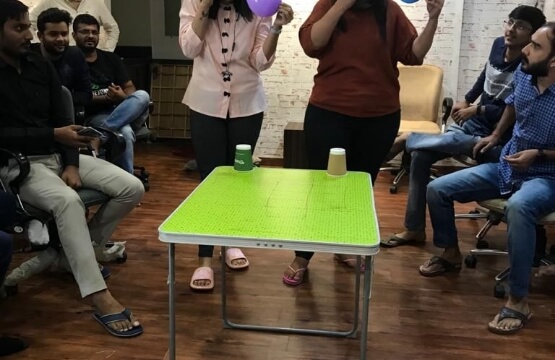 International Day of Yoga
On this International Day of Yoga, we performed different asanas to refresh our minds and body. This yoga day celebration not only improved our strength and flexibility but also our mental and physical well-being. Overall this day motivated employees to adopt healthy lifestyle practices. Check out how we celebrated the International Day of Yoga.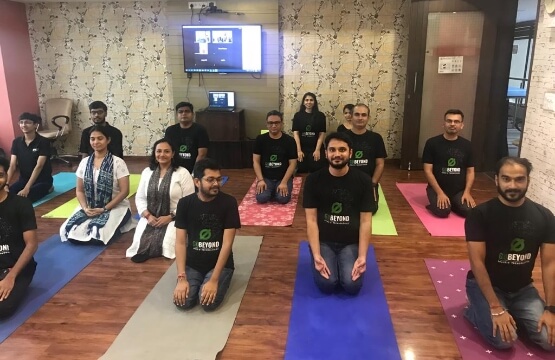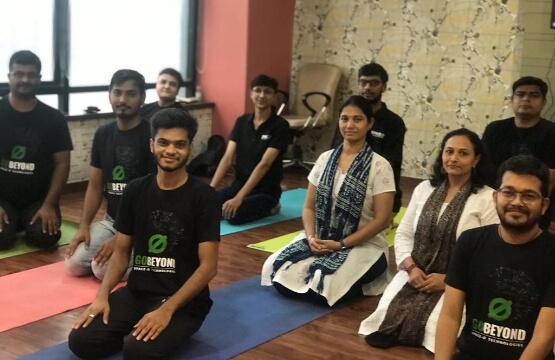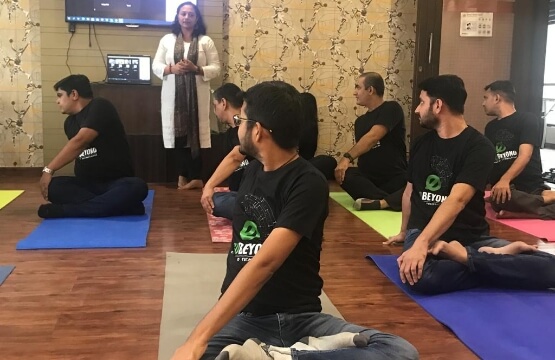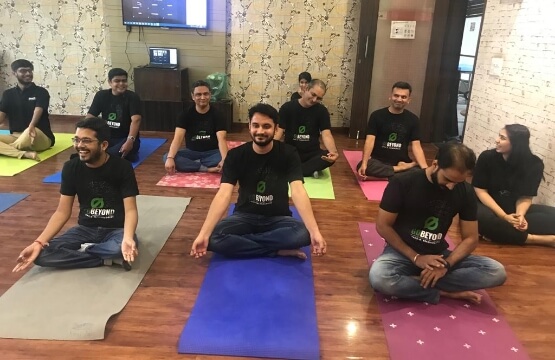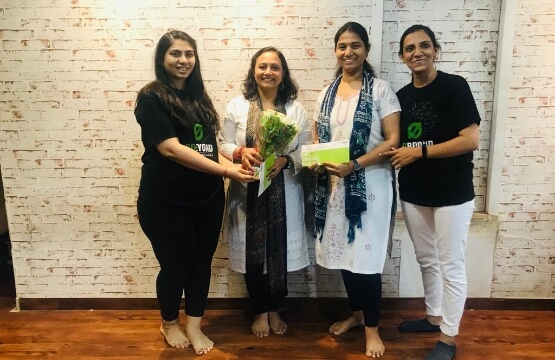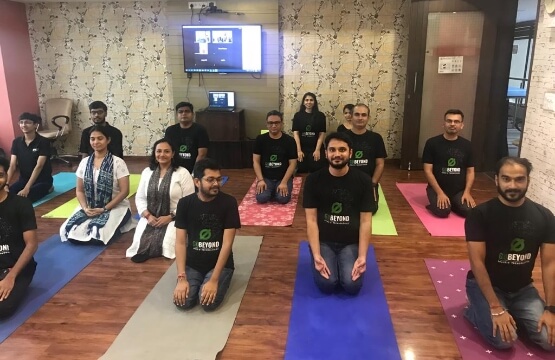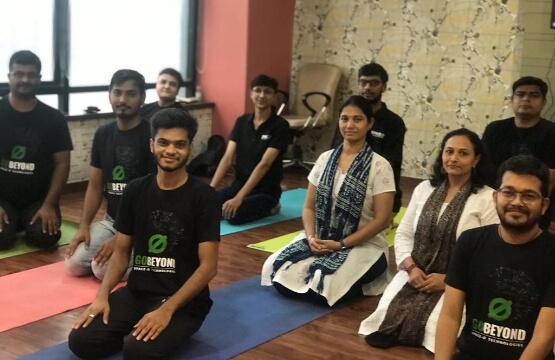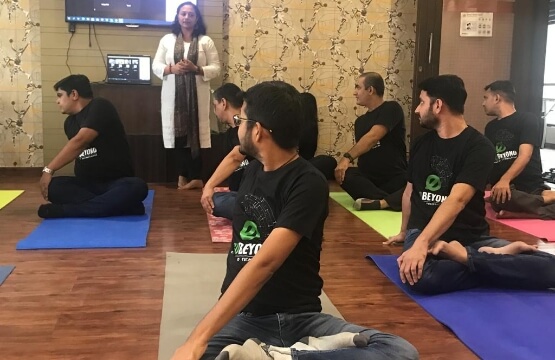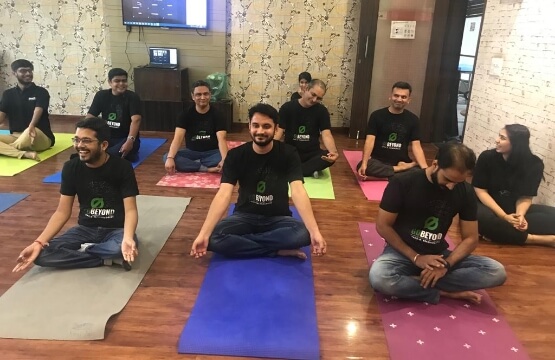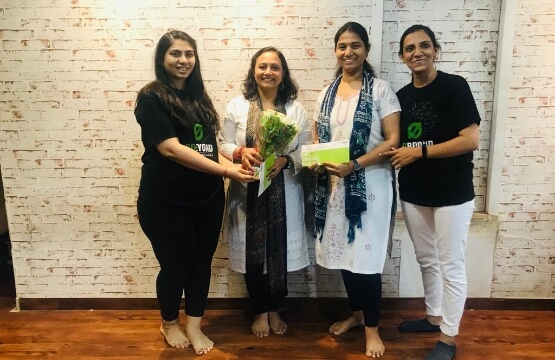 International Women's Day
She is a dreamer, she is a believer, she is a doer, she is an achiever, and that she is a "woman". Space-O celebrated the spirit of women who have always been multitasking, and managing the home and work with ease. The female fraternity @SpaceO got together and celebrated their day by playing fun games, dancing, and relishing delicious cupcakes.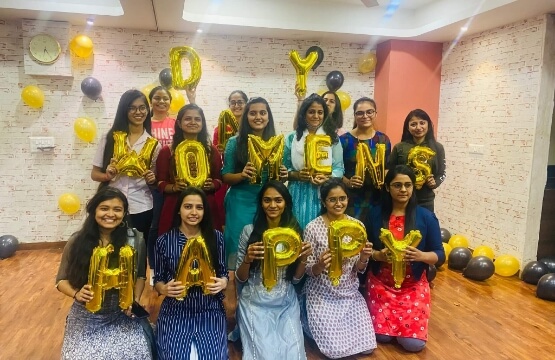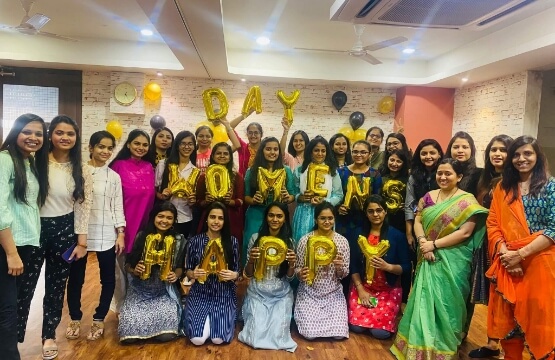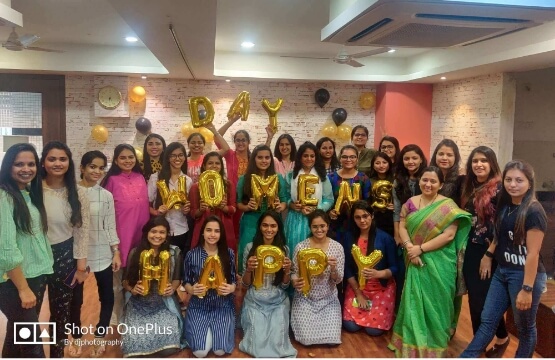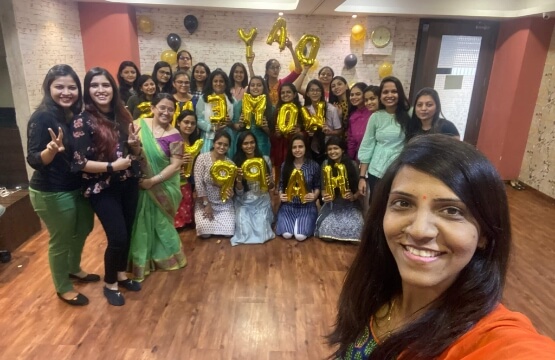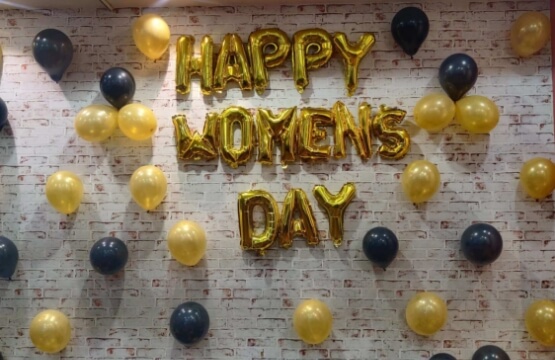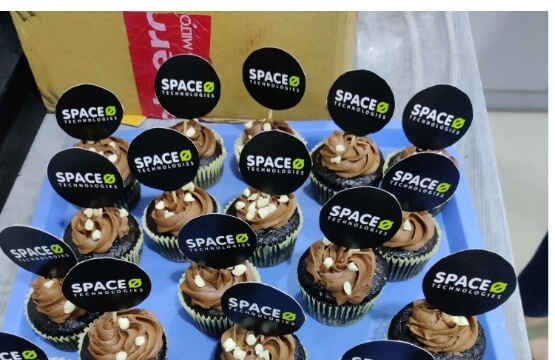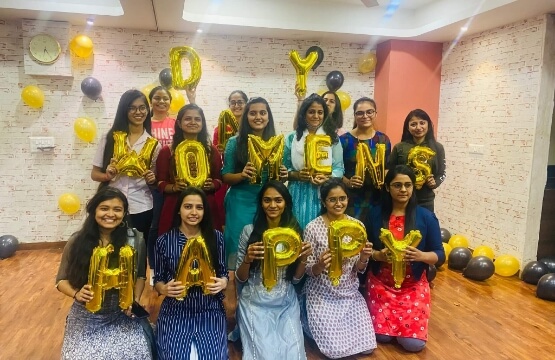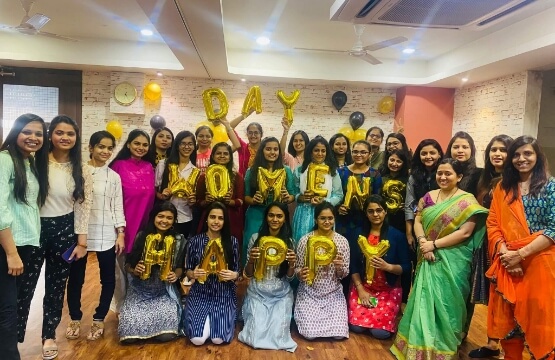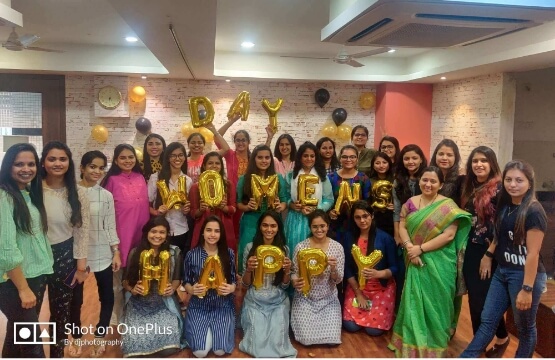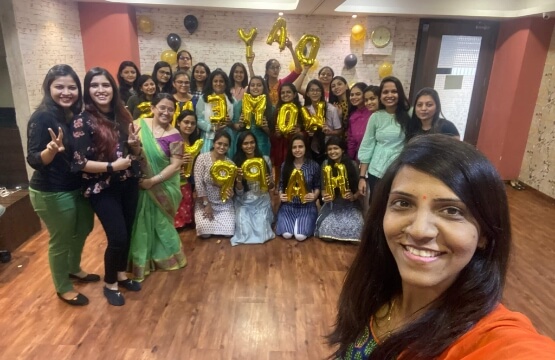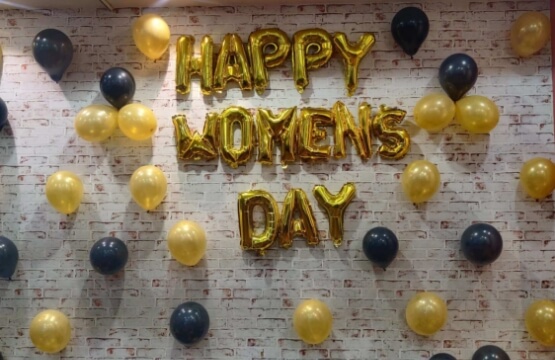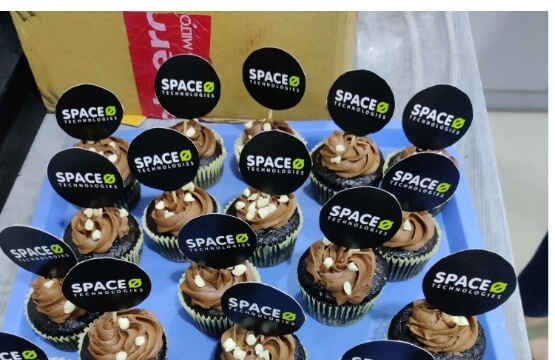 2020
As we commence the year 2020, our event team has planned a year full of fun events, starting from a one-day picnic to games, fashion shows, Ganesh Mahotsav, and other festivities followed with fun activities. We strive to provide a fun, encouraging, and creative work culture. Let's have a glimpse at the year-round celebrations.
Selfie Scavenger Hunt
Space-O Technologies knows how to keep its all employees motivated, productive, and happy even when they are working from home in this COVID-19 pandemic. The HR and management team planned an interesting game for its employees – Selfie Scavenger Hunt which employees played from the comfort of their homes.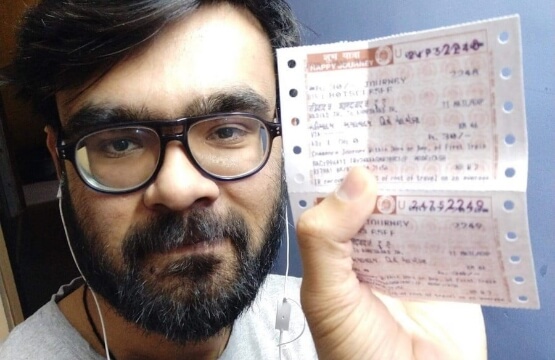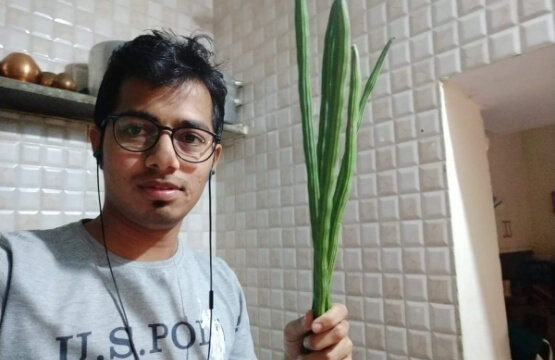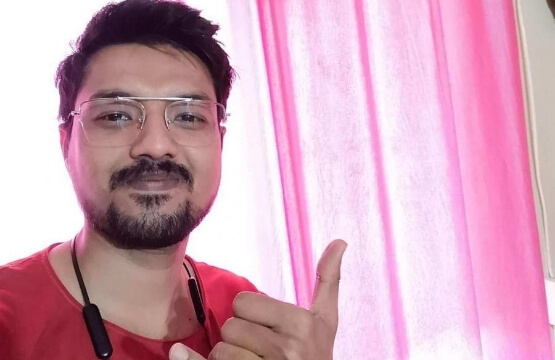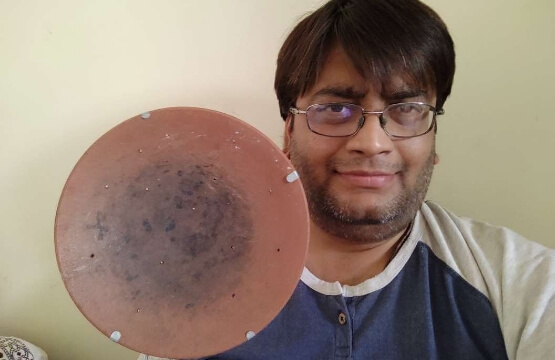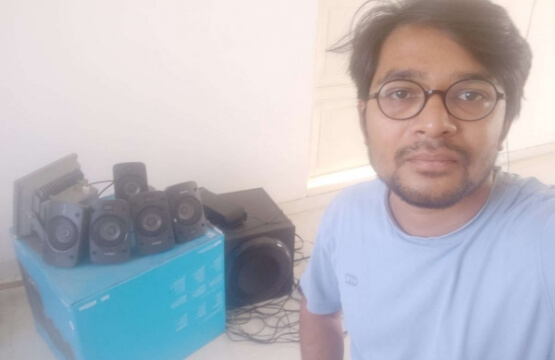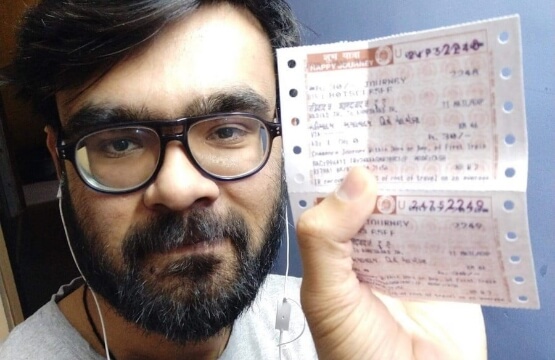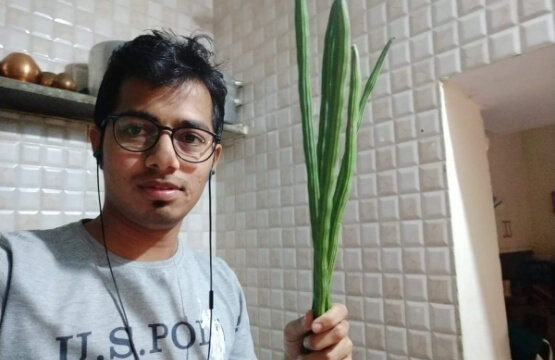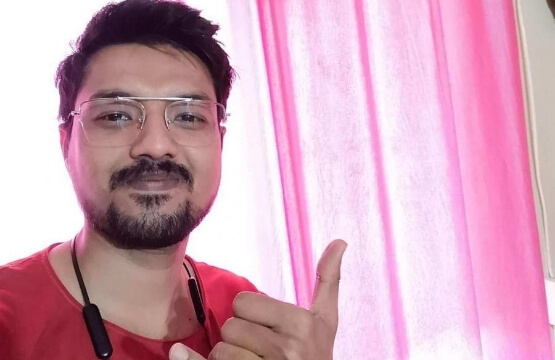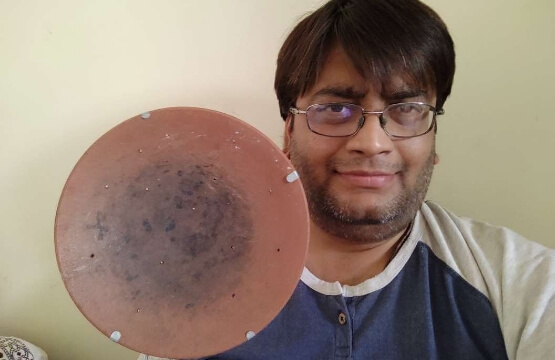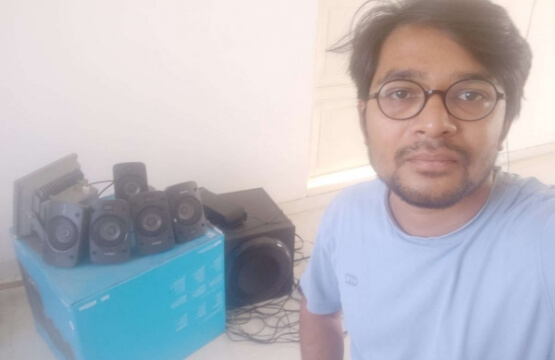 International Women's Day
On this International Women's Day, the Space-O family celebrated women's existence, courage, and hard work. We have over 70 women being excellent examples of balancing their family and professional careers. The celebration was accompanied by cake cutting, team-building, and photo sessions. Lastly, we had great fun chumming the cake and decided to pose for photography.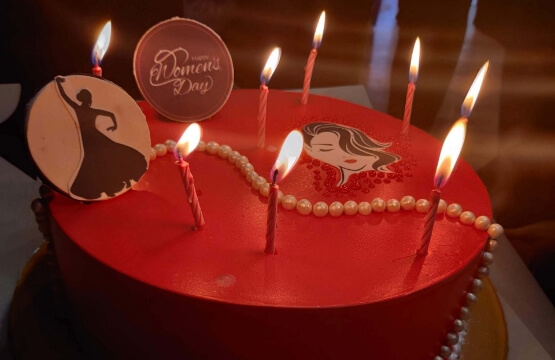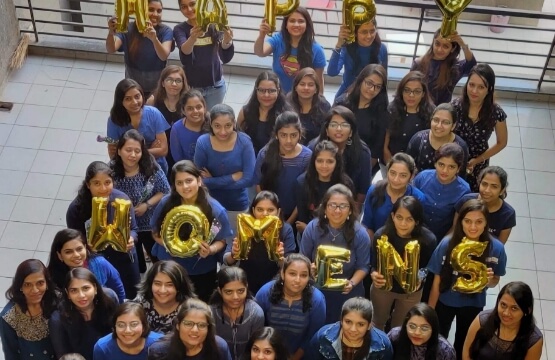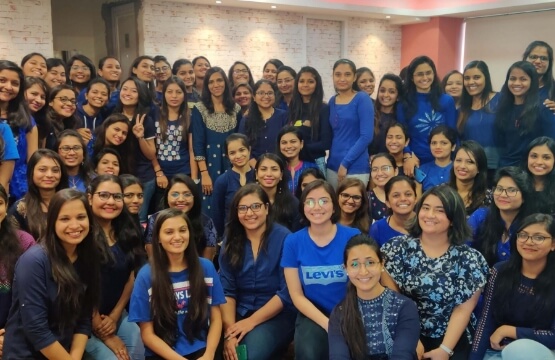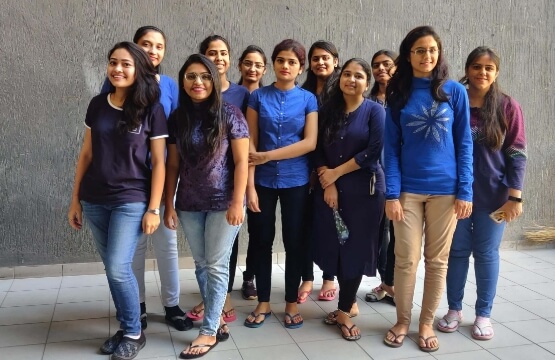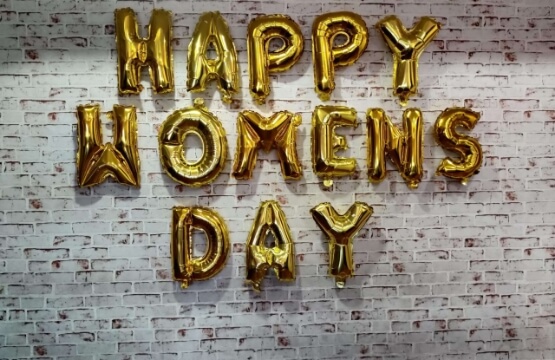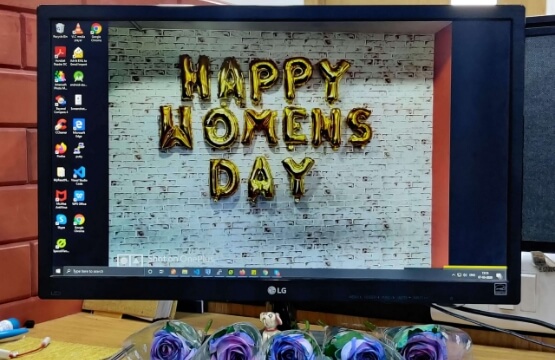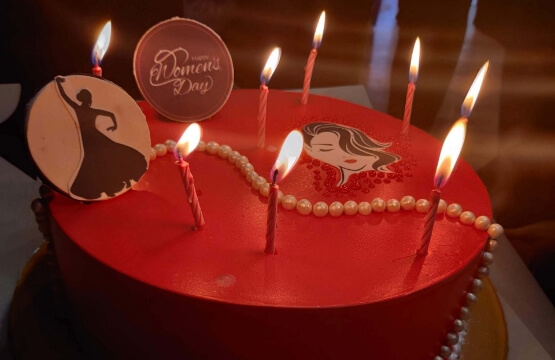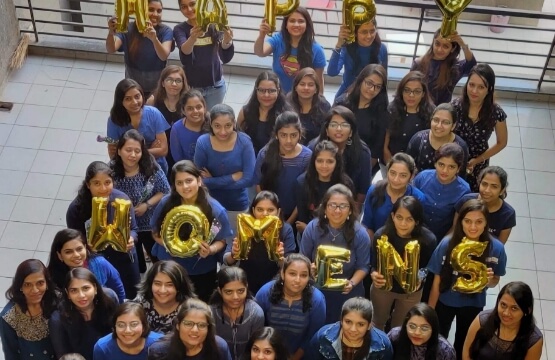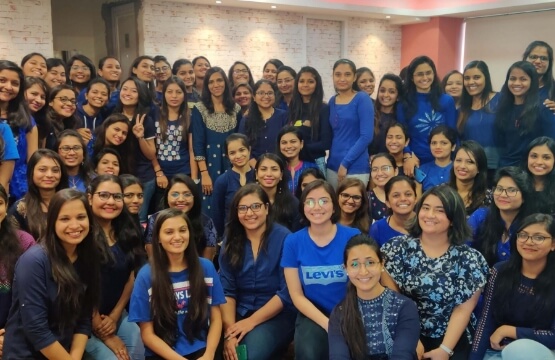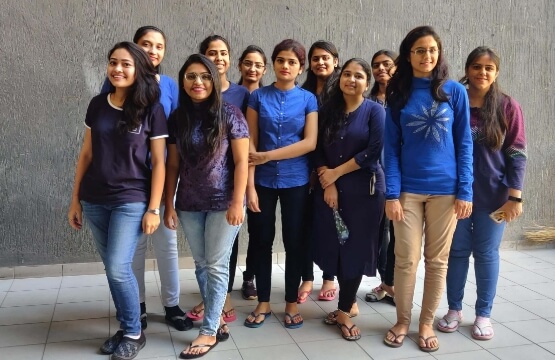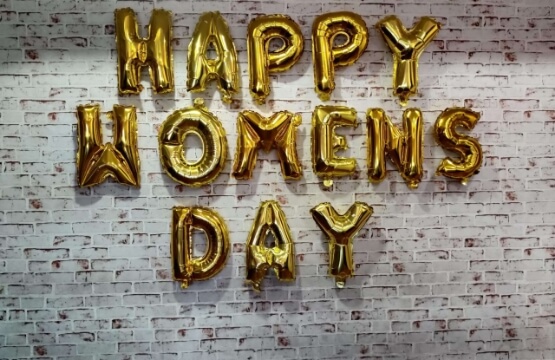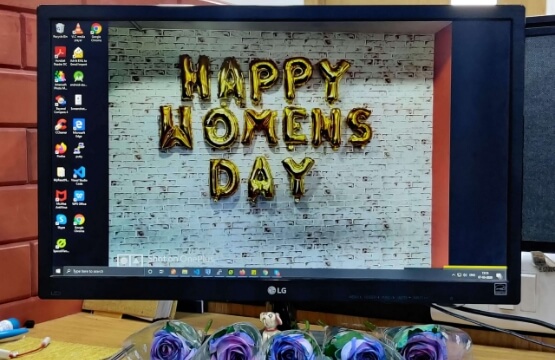 Exploring 100 Acres
We believe "All work and no play make Jack a dull boy". To give employees a break-through from the mundane workspace, every year Space-O organizes a one-day picnic. A picnic was arranged at the magnificent resort- 100 Acres. The Astronauts had a wonderful time with fun-filled activities, DJ nights, music, and indoor games. A day ended with happiness and peace.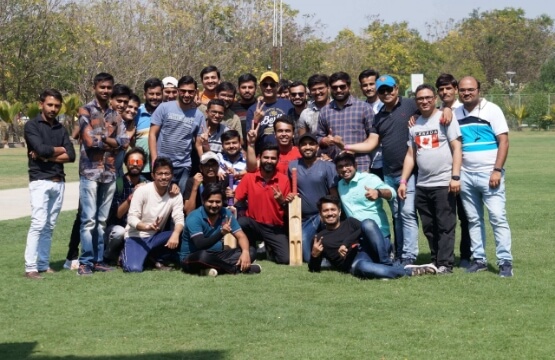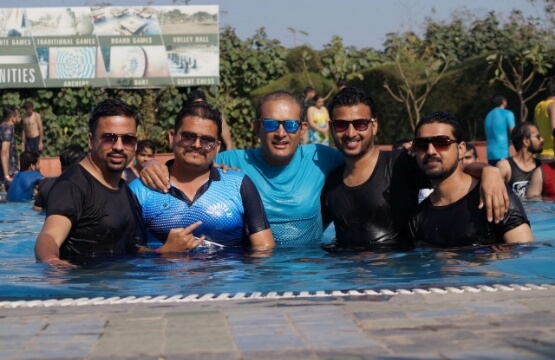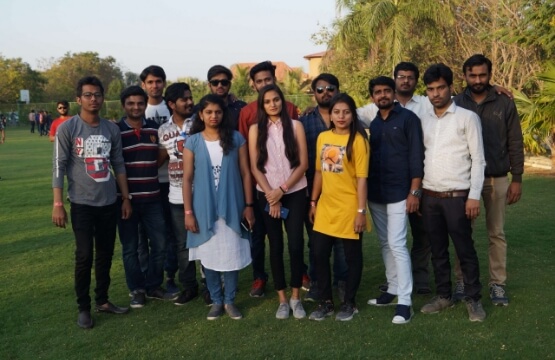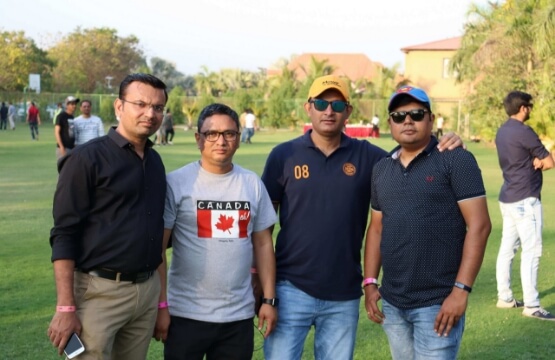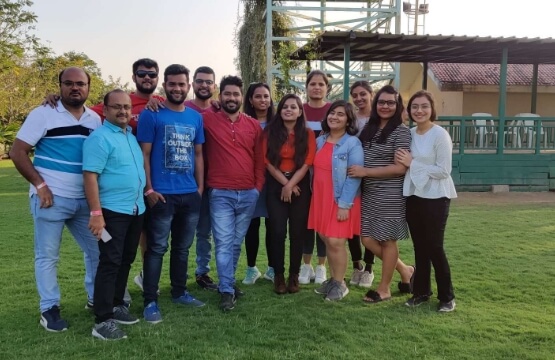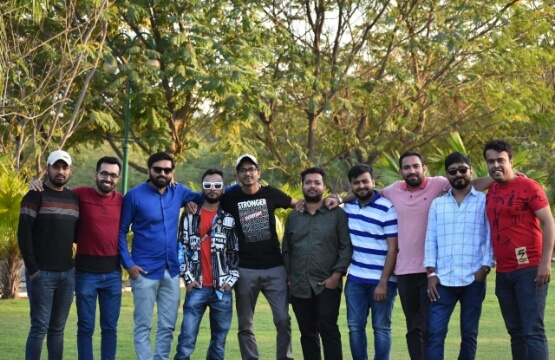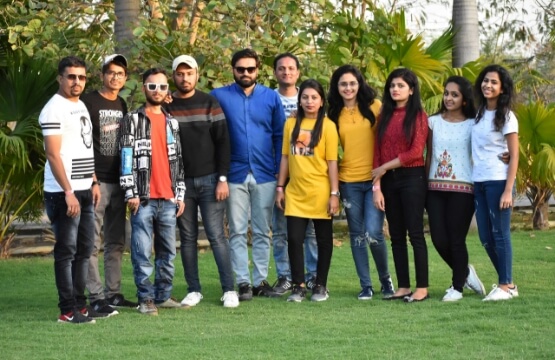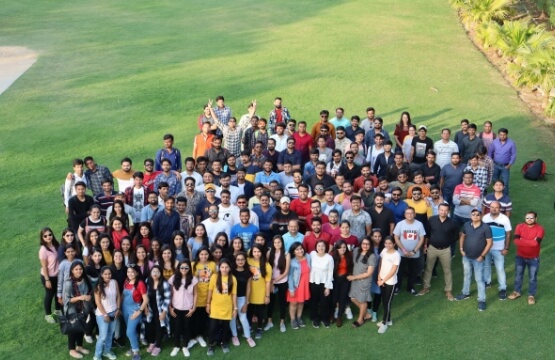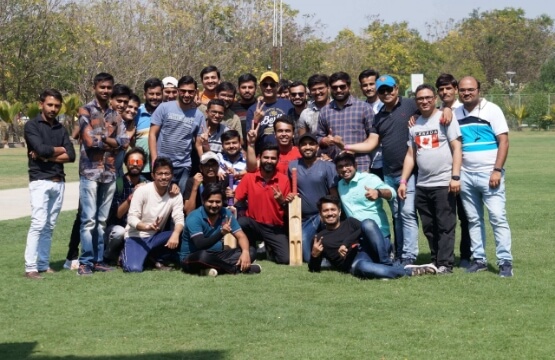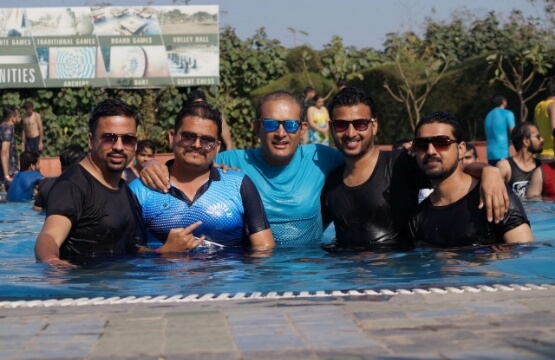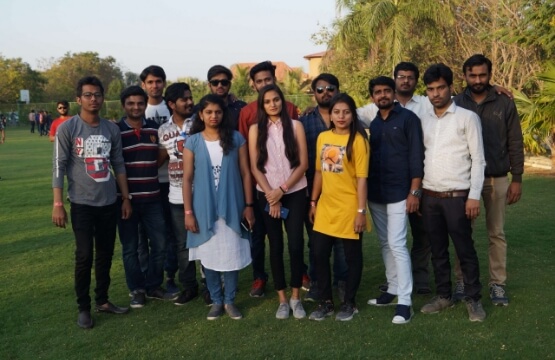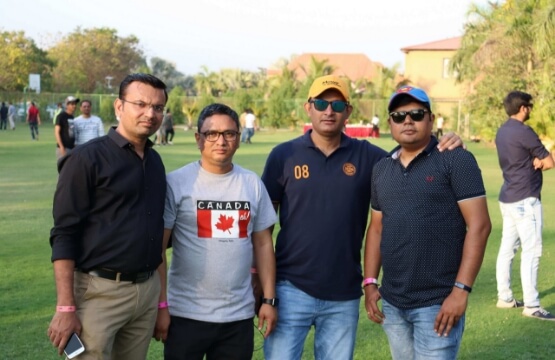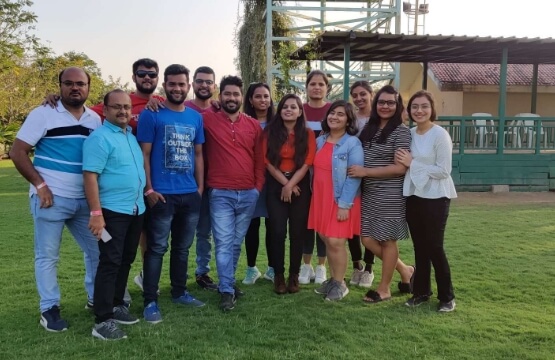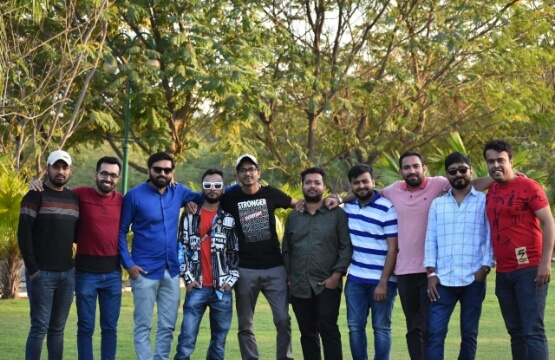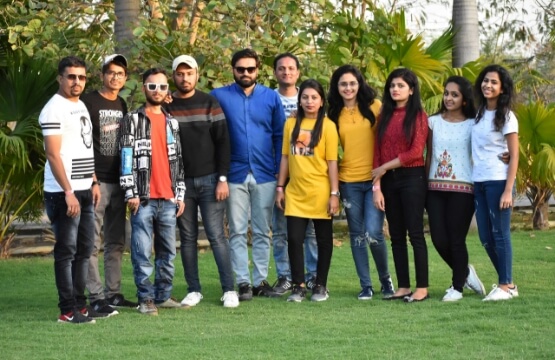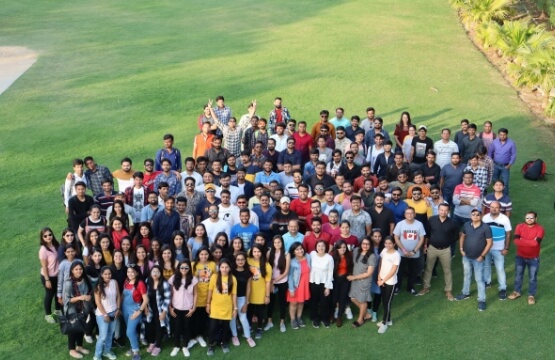 2019
This year, we are going stronger than ever by welcoming many new talented members in our Space-O family. 2019 is not over yet and we have already organized a lot of events and celebrated different festivals. We celebrated womanhood on Women's day. We celebrated our colorful culture by playing Holi and welcomed Lord Ganesha in our premises as our tradition. We also organized Tri-Series 2019- our yearly fun games tournament. Yes, we never forget to have fun. Here, we played games like table tennis, chess, carrom and many more. Take a look at the happy faces!
Diwali Celebration
Dazzling lamps and vivid lights, mesmerizing rangolis, delicious food, and all the people in colorful traditional attires, this is how we celebrated Diwali this year. Not only this, we organized a big event with many fun-filled games and fashion shows to keep the party going. There were surprise gifts, chocolates, and sweets for all the employees.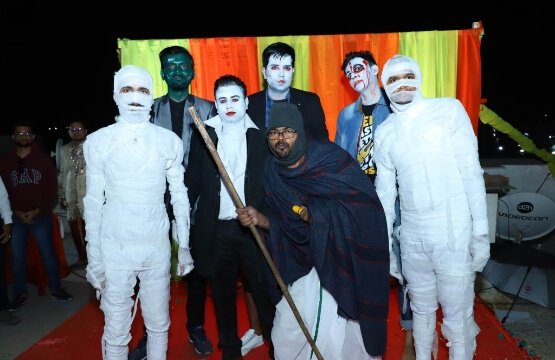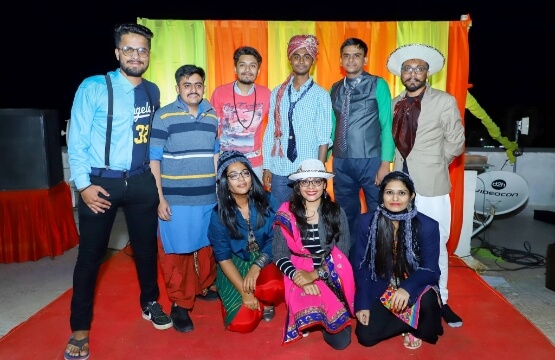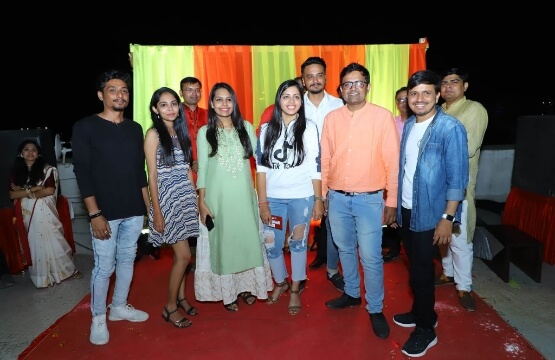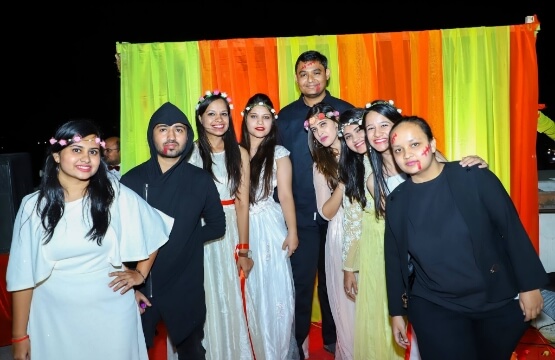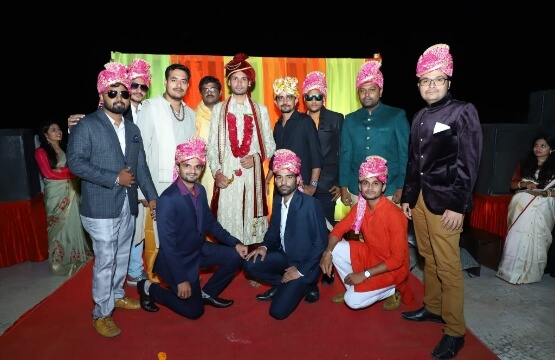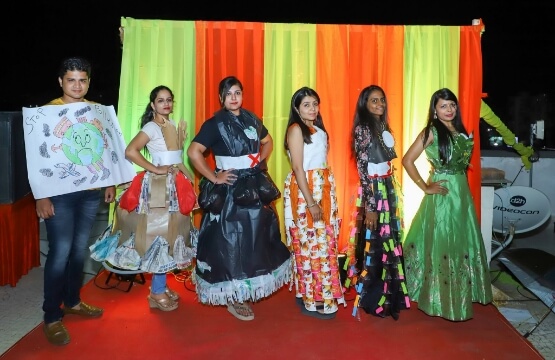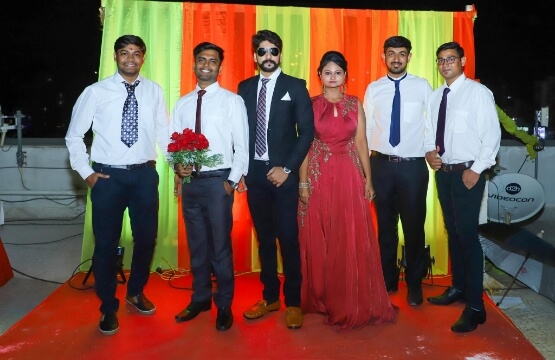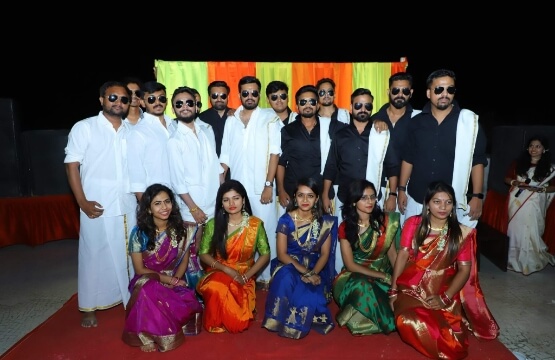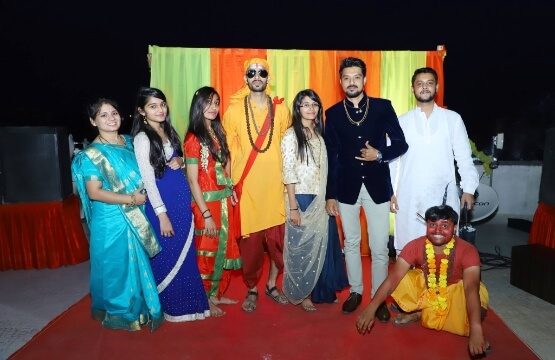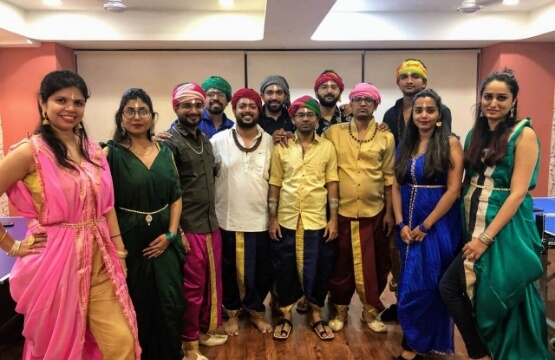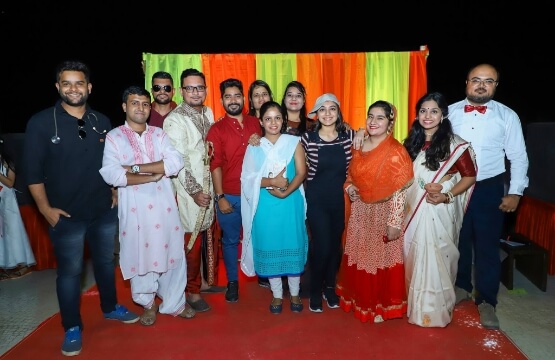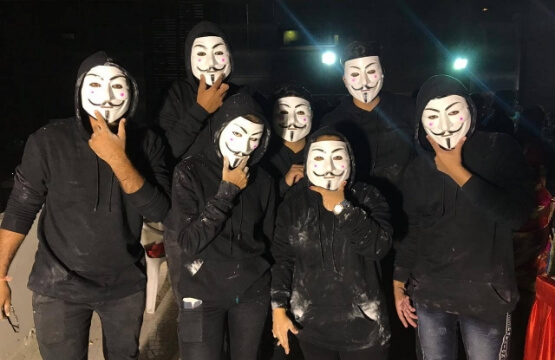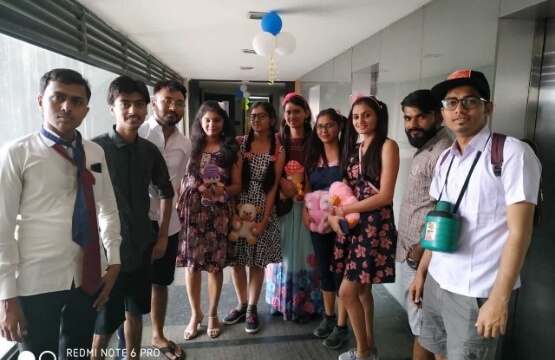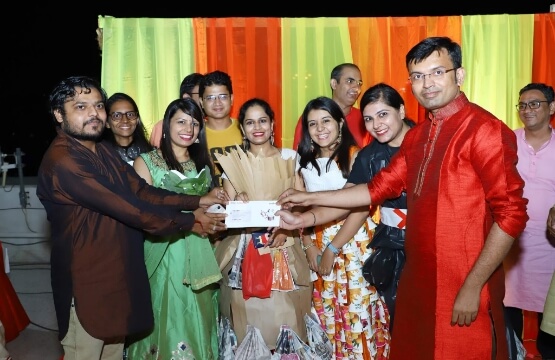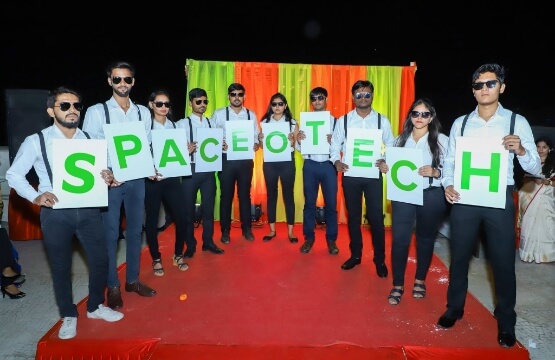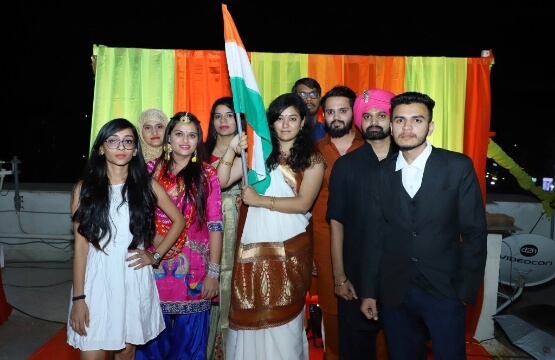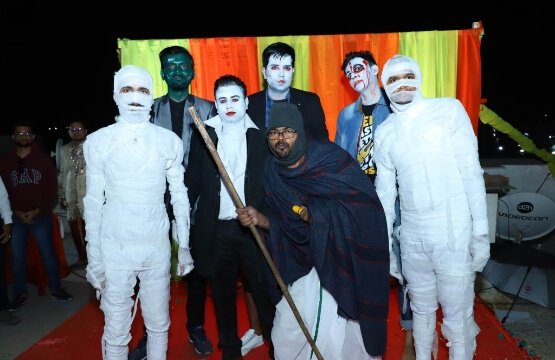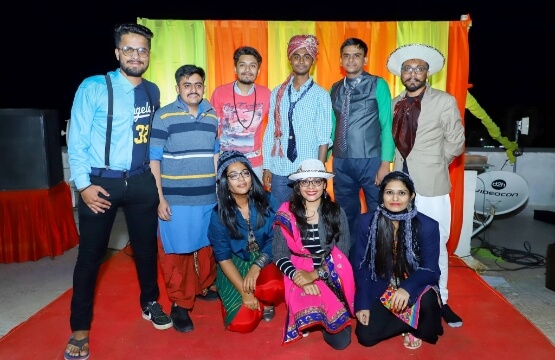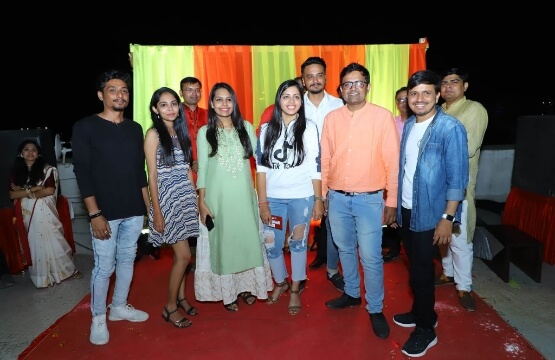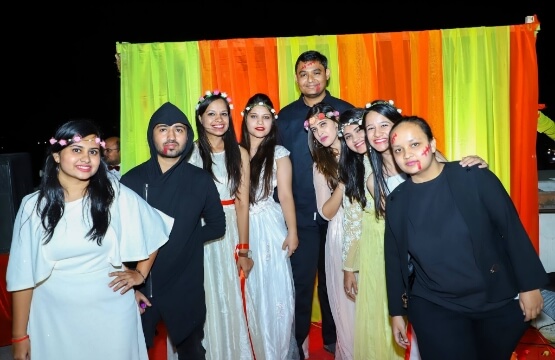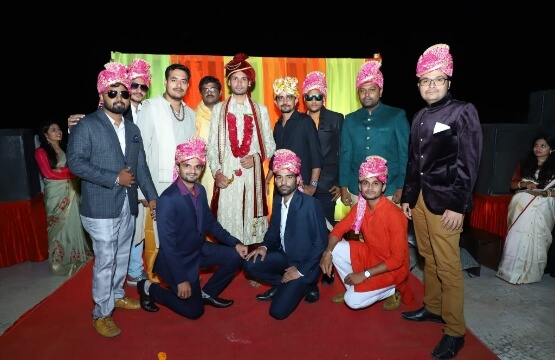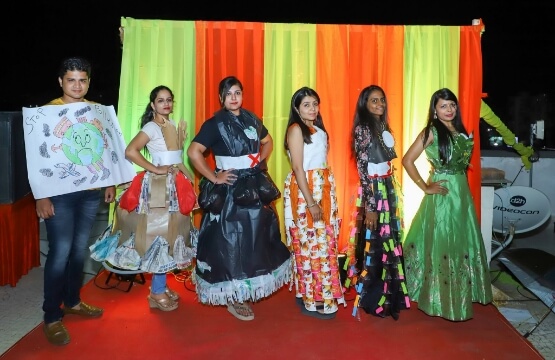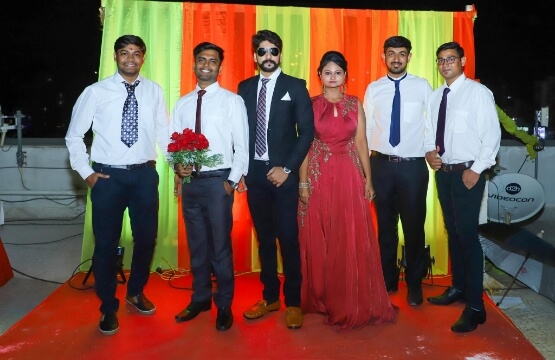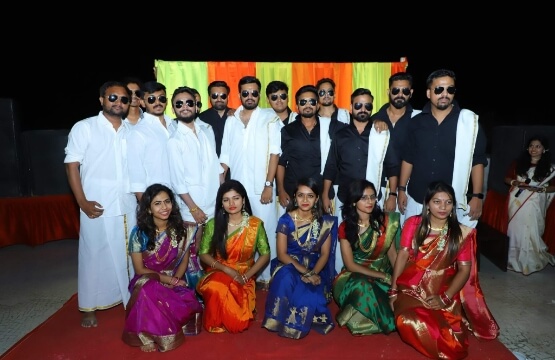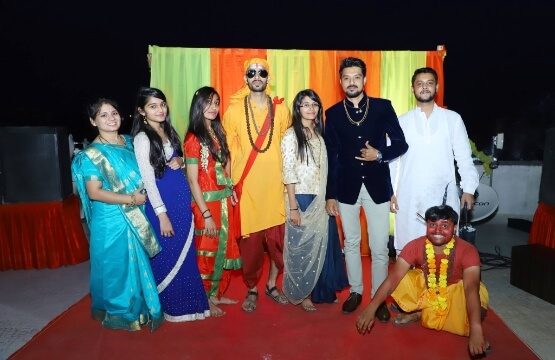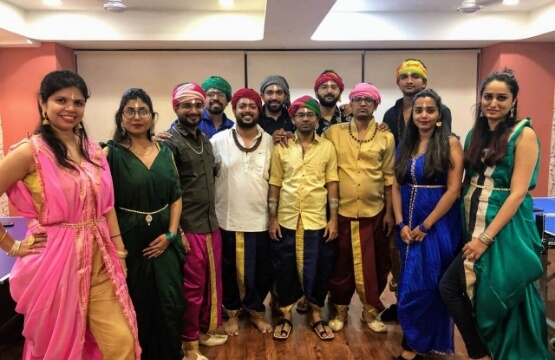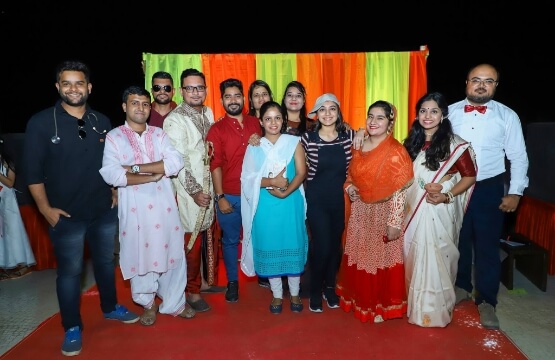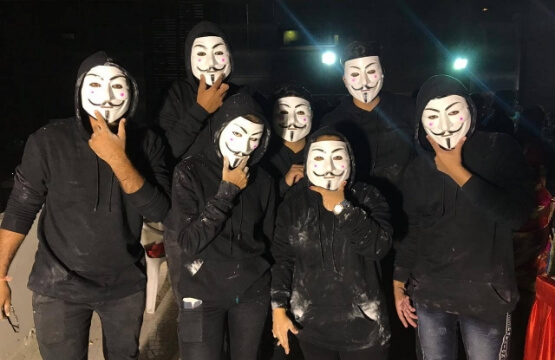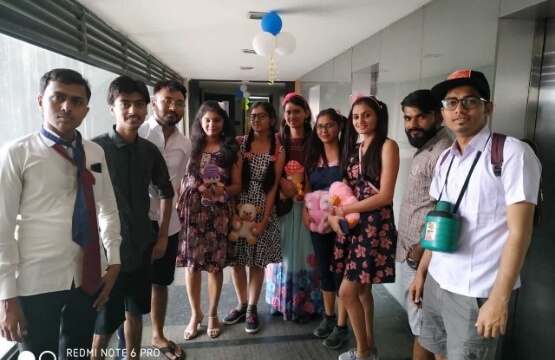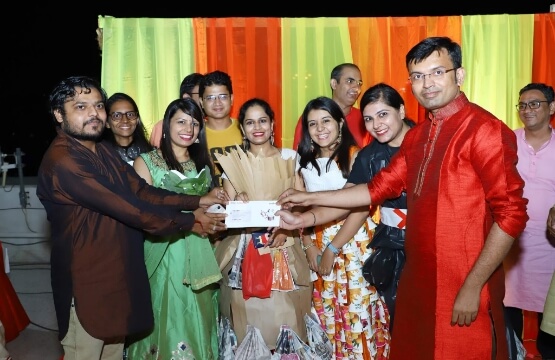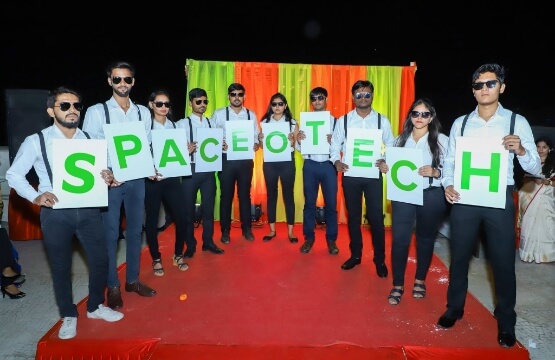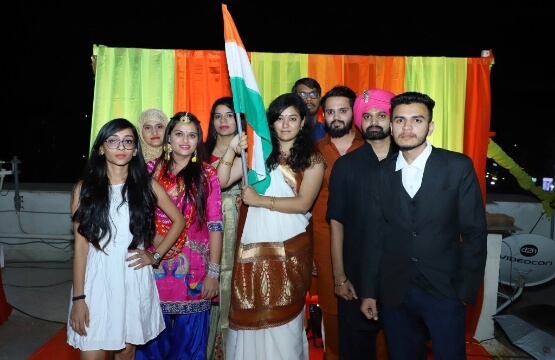 Ganesh Chaturthi
Ganesh Mahotsav- A festival of spirituality, hopes, and new beginnings. For the past 3 consecutive years, Space-O Technologies is celebrating the divine presence of Lord Ganesha for 5 days. Every employee takes part in decoration, Garba, bhog preparations, and flower rangoli. With traditional attires and enchantments of Ganesha mantras, a blissful environment is cherished by the Space-O family.